Andy Murray and Nick Kyrgios shake hands after playing at Queen's in 2018
Nick Kyrgios' mother praised Andy Murray for helping to turn her son's life around amid fears the Wimbledon finalist was self-harming.
The 27-year-old, who lost to Novak Djokovic in the men's final yesterday, had previously revealed his struggles with alcohol and self-harm and admitted considering walking away from the sport in 2019.
Kyrgios's mother, Nill, told the Sydney Morning Herald that it was Murray who raised concerns about the Australian's health to his former agent John Morris.
"The self-harming… I saw that and people told me that. I asked him about it and he didn't want to talk about it at that time," Nill said.
"John spoke to me that Andy is worried about Nick because he can see some evidence of self-harm. And I blame others for that. For just pressuring him, criticising him. Even people we thought might be supporting him.
Recommended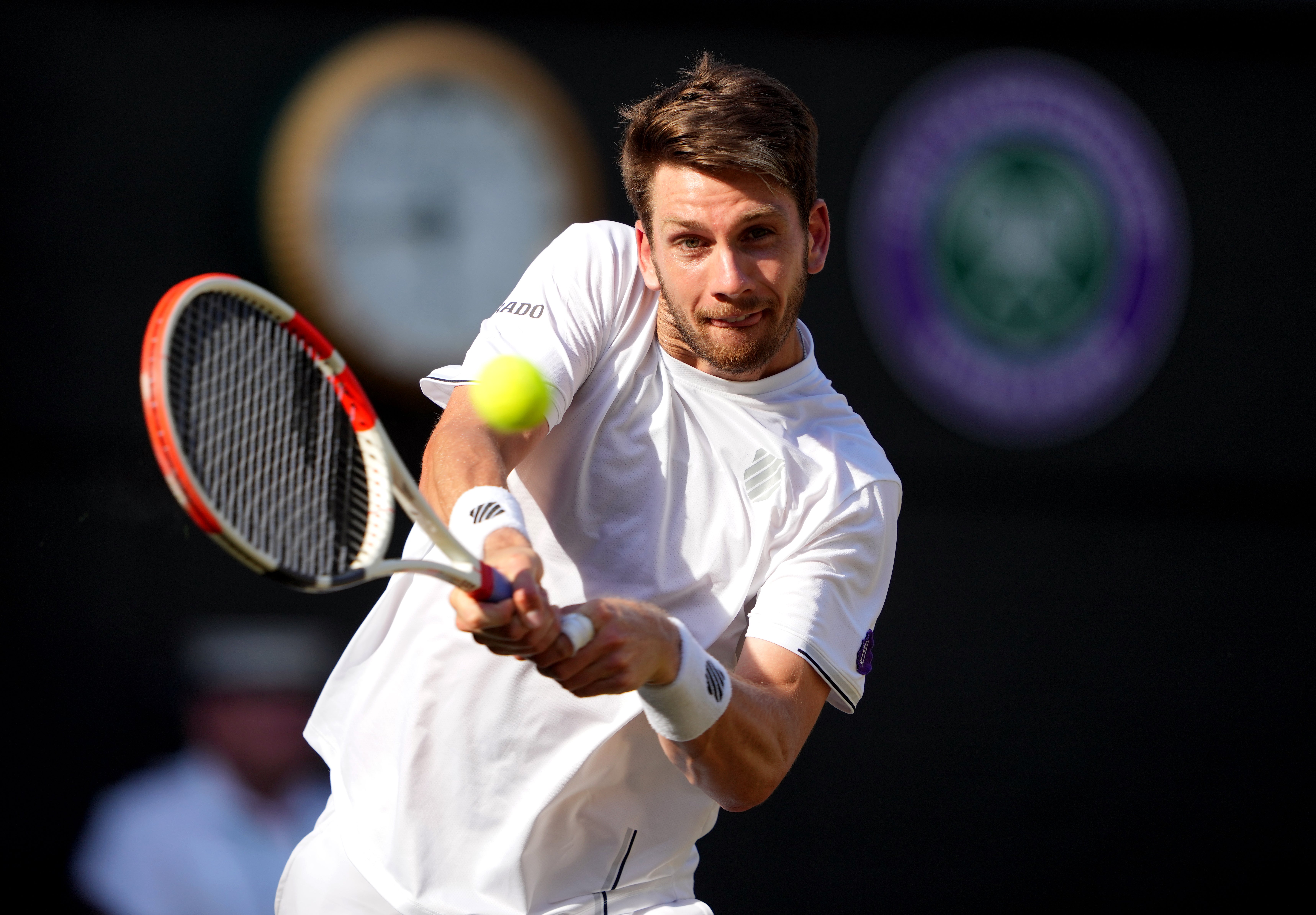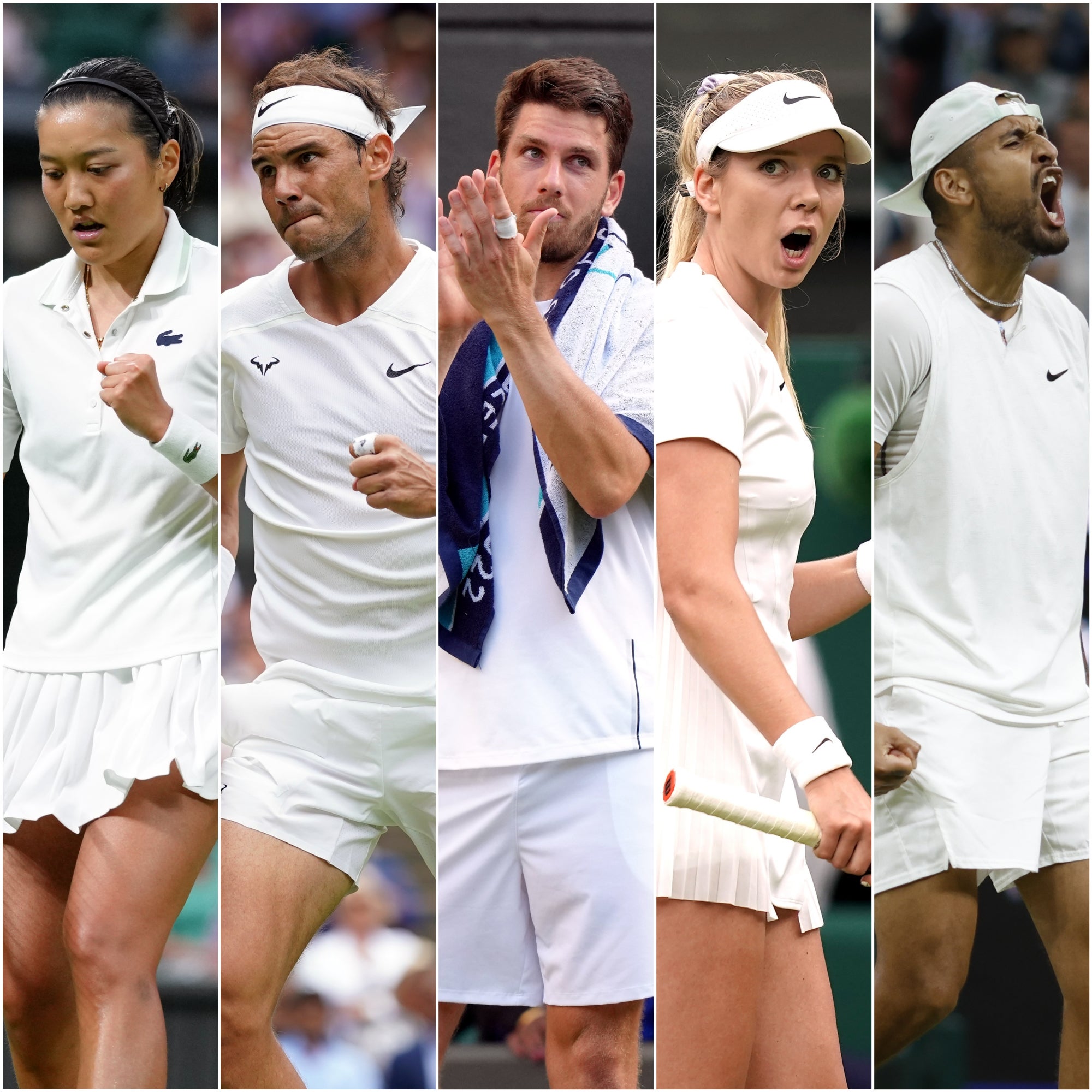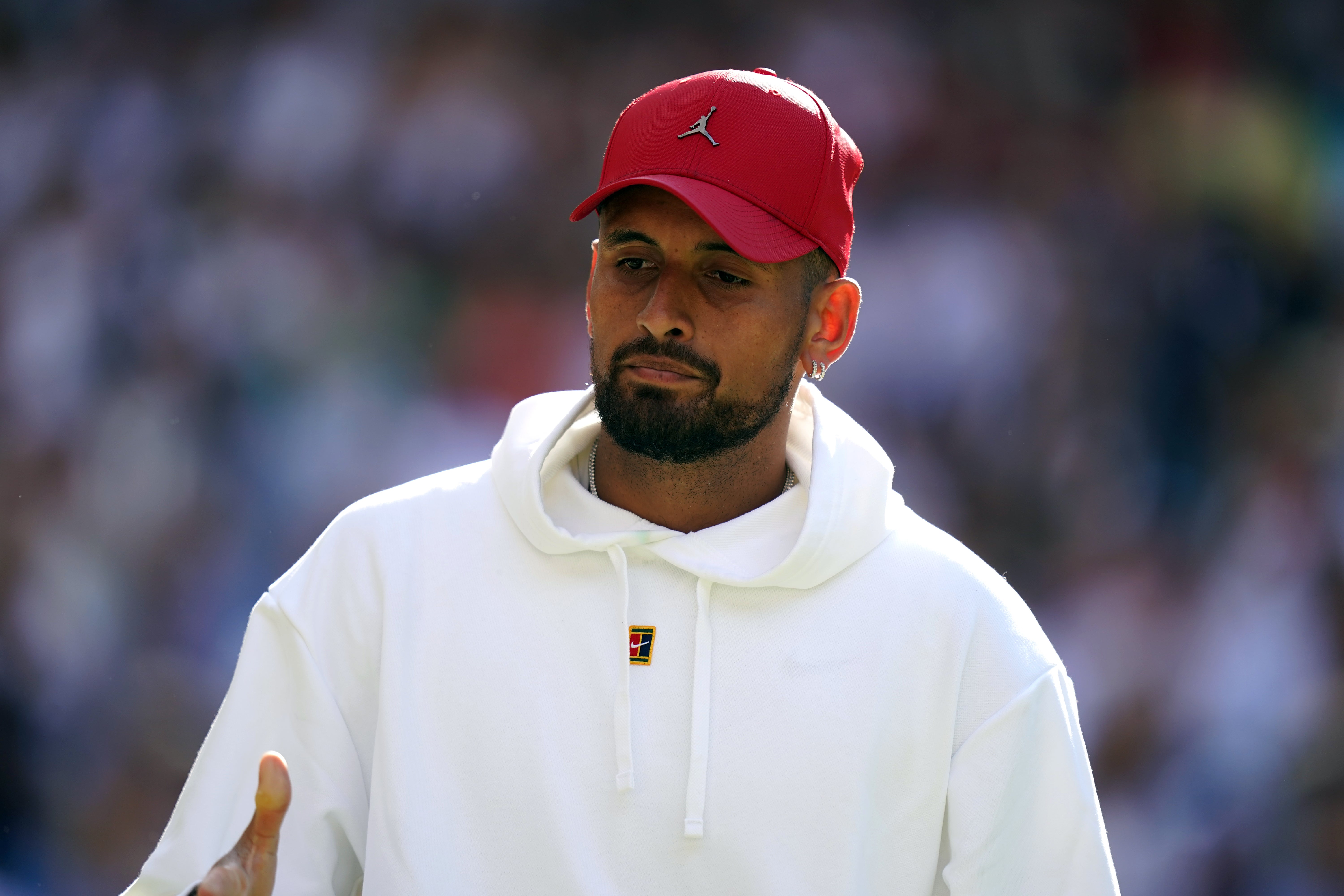 "That period was very hard. I just wanted to be next to him constantly so that I could see him… And if I can't see him I worry about him so much that it becomes very difficult."
Nill was unable to travel to Wimbledon for the final due to ill health but said she was so happy that the 27-year-old was back "in a good place" and "enjoying life and appreciating every little thing".
Kyrgios won the first set against Djokovic in the final but then lost his composure as the Serbian went on to clinch the title for the fourth time in succession.
"I felt like, you know, to get to the final, there's always a bit of anxiety of how it's going to play out, if you feel worthy to be there. I felt like the trophy was definitely attainable today," Kyrgios said afterwards.
"I played a hell of a first set and put myself in a position to take a stranglehold of the match. My level is right there. I feel like you look at what Novak has done to some other opponents, and it's not a good feeling. But I'm right there. I'm not behind the eight ball at all. I played a slam final against one of the greatest of all time, and I was right there.
"It was a hell of an occasion. People were probably expecting me to have something happen today. But I came out in the first set and I looked like I was the one who had played in a lot of finals. I thought I dealt with the pressure pretty well. I felt like I belonged, to be honest."
Registration is a free and easy way to support our truly independent journalism
By registering, you will also enjoy limited access to Premium articles, exclusive newsletters, commenting, and virtual events with our leading journalists
{{#verifyErrors}} {{message}} {{/verifyErrors}} {{^verifyErrors}} {{message}} {{/verifyErrors}}
By clicking 'Create my account' you confirm that your data has been entered correctly and you have read and agree to our Terms of use, Cookie policy and Privacy notice.
This site is protected by reCAPTCHA and the Google Privacy policy and Terms of service apply.
Already have an account? sign in
By clicking 'Register' you confirm that your data has been entered correctly and you have read and agree to our Terms of use, Cookie policy and Privacy notice.
This site is protected by reCAPTCHA and the Google Privacy policy and Terms of service apply.
Registration is a free and easy way to support our truly independent journalism
By registering, you will also enjoy limited access to Premium articles, exclusive newsletters, commenting, and virtual events with our leading journalists
{{#verifyErrors}} {{message}} {{/verifyErrors}} {{^verifyErrors}} {{message}} {{/verifyErrors}}
By clicking 'Create my account' you confirm that your data has been entered correctly and you have read and agree to our Terms of use, Cookie policy and Privacy notice.
This site is protected by reCAPTCHA and the Google Privacy policy and Terms of service apply.
Already have an account? sign in
By clicking 'Register' you confirm that your data has been entered correctly and you have read and agree to our Terms of use, Cookie policy and Privacy notice.
This site is protected by reCAPTCHA and the Google Privacy policy and Terms of service apply.
Source: Read Full Article