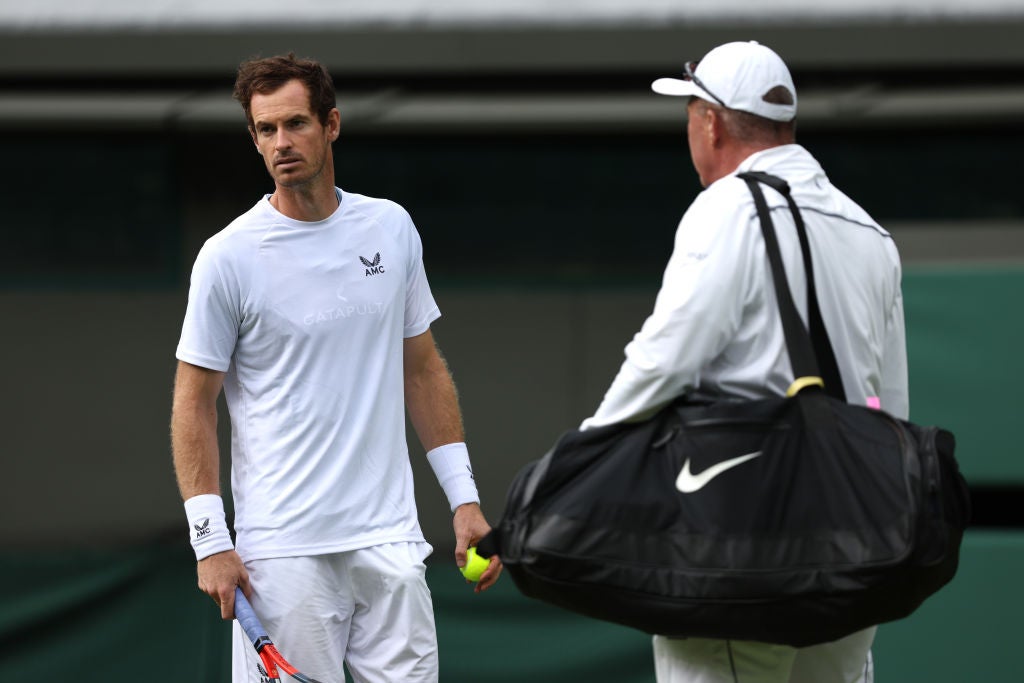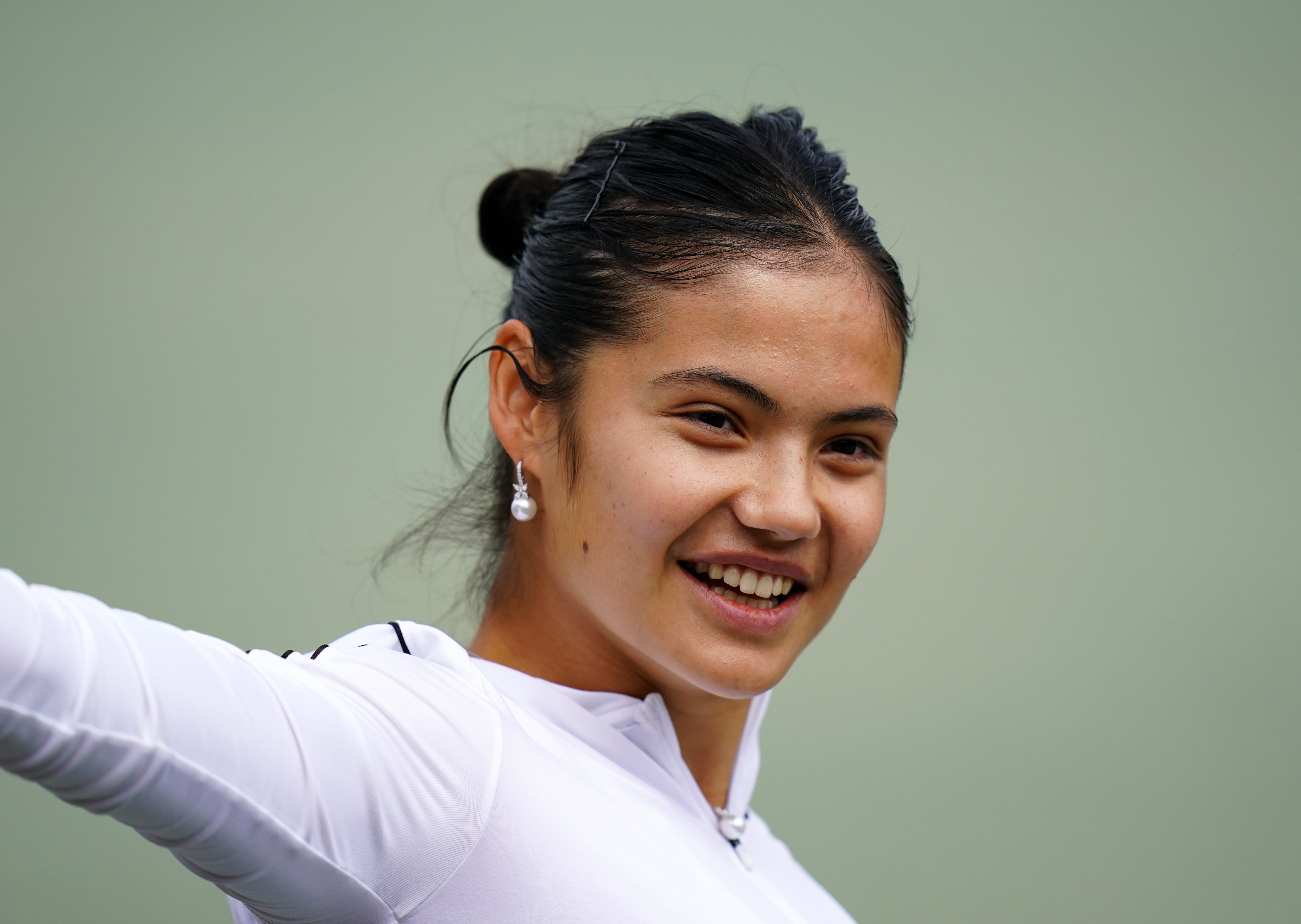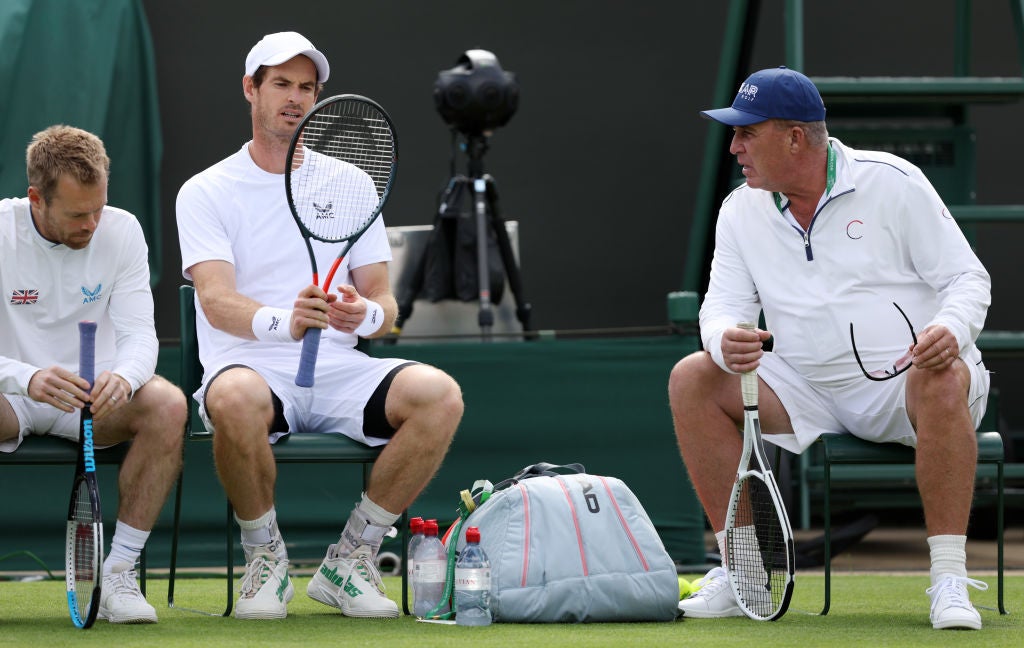 Lendl oversaw the greatest victories of Murray's career and has returned for a second spell
These are the weeks, after all, that Murray builds towards. As a result, the grand slams have been the scene for most of the memorable moments of this challenging and distinctive closing chapter to what has already been a historic career. We have had the drama, the epic five-set victories, the fights and battles against the dying of the light. They themselves have at times lit up the opening days of a slam, including at Wimbledon last year, but what they had in common is they have not lasted for long, not past the third round or into the second week.
Murray, whatever condition he is in, has always proved that he has the fight. That has never been in doubt but there were some signs as we return to Wimbledon, even if they have been tempered by the same concerns surfacing around injury niggles, that there was enough there to be able to dare to dream.
The serve, in particular, has been working nicely and the return of Lendl – who although a little rounder and a little older, still looks exactly the same – has led to an impact to stand up to the partnership's previous achievements. There is an irony that it was the serve, Murray's biggest weapon heading into Wimbledon, that was the source of this latest pre-tournament injury but any concerns have been dismissed ahead of the opening day. "It's gone well," Murray said of his build-up. "I've been able to gradually progress my training this week and got to play a few sets, a lot of points. The last few days have been good."
Murray was down following a straight sets defeat to Denis Shapovalov in 2021
He remains without a match in two weeks, though, following what was incidentally his longest run of matches in years after competing at the Surbiton Trophy and then the Stuttgart Open in quick succession. The contrast to last season is clear, where Murray barely practised in the build-up to Wimbledon and when he did, his movement was limited. "I was not feeling good until about four days before Wimbledon," Murray has since said. "But my preparation was non-existent."
Recommended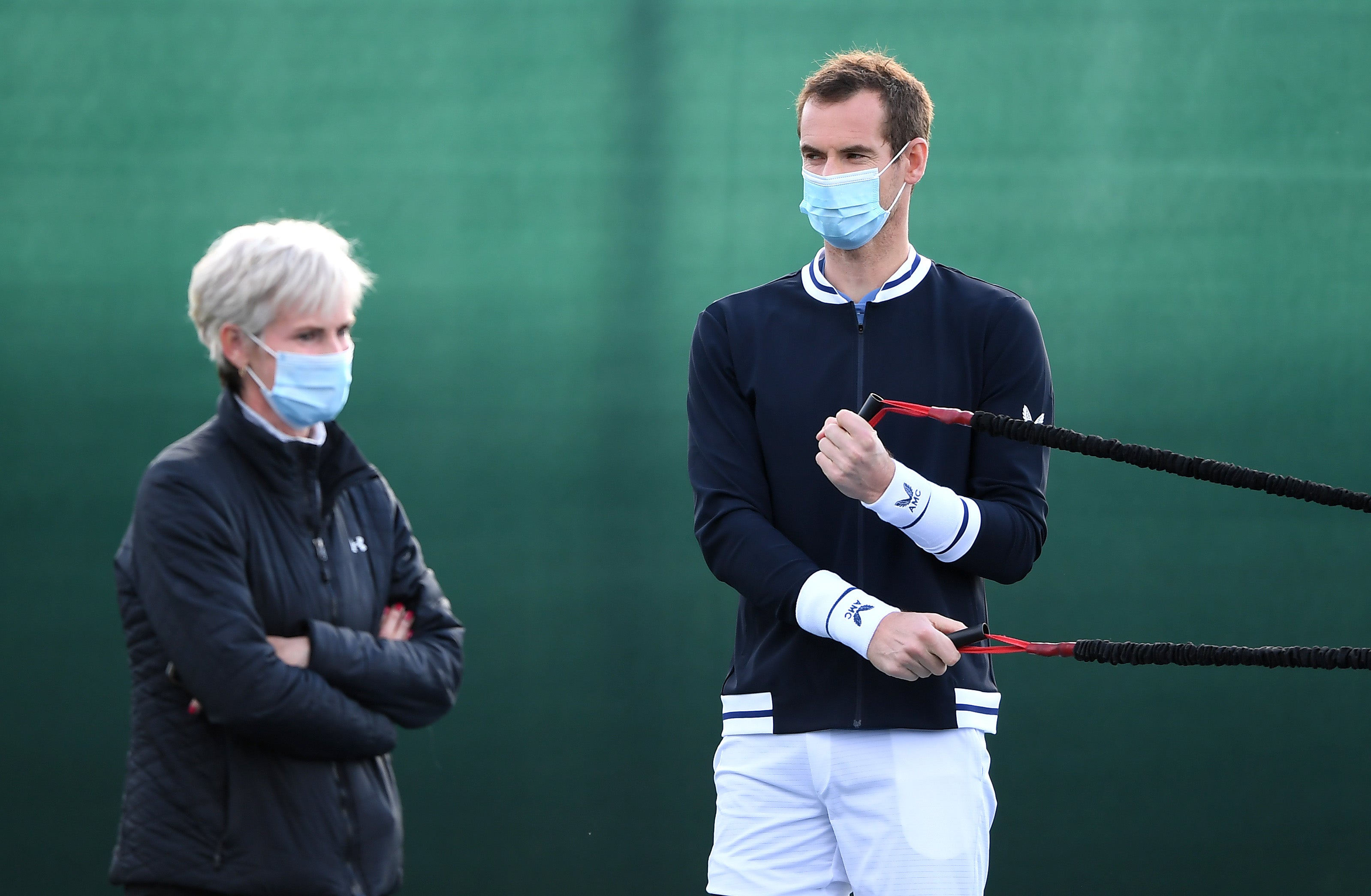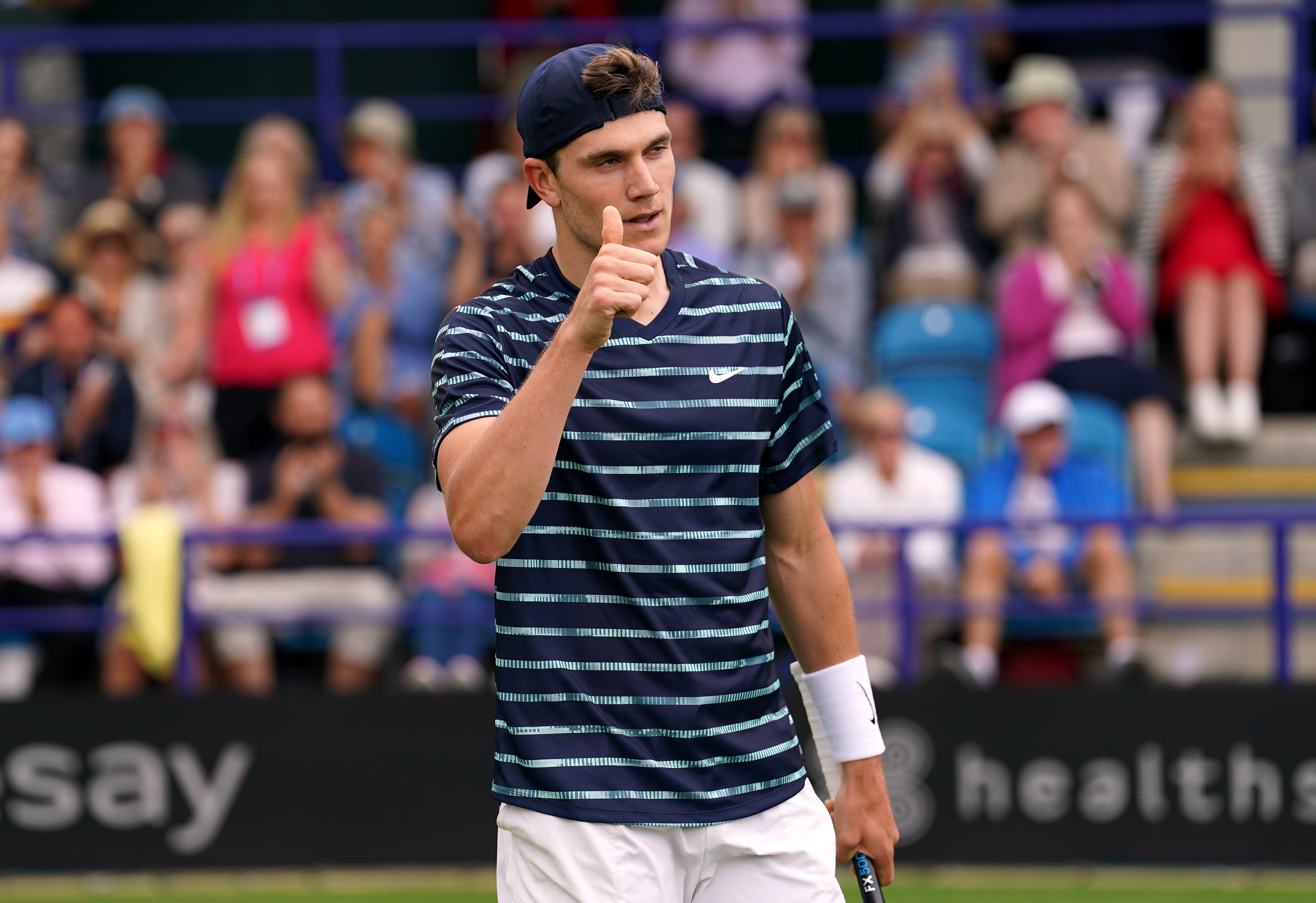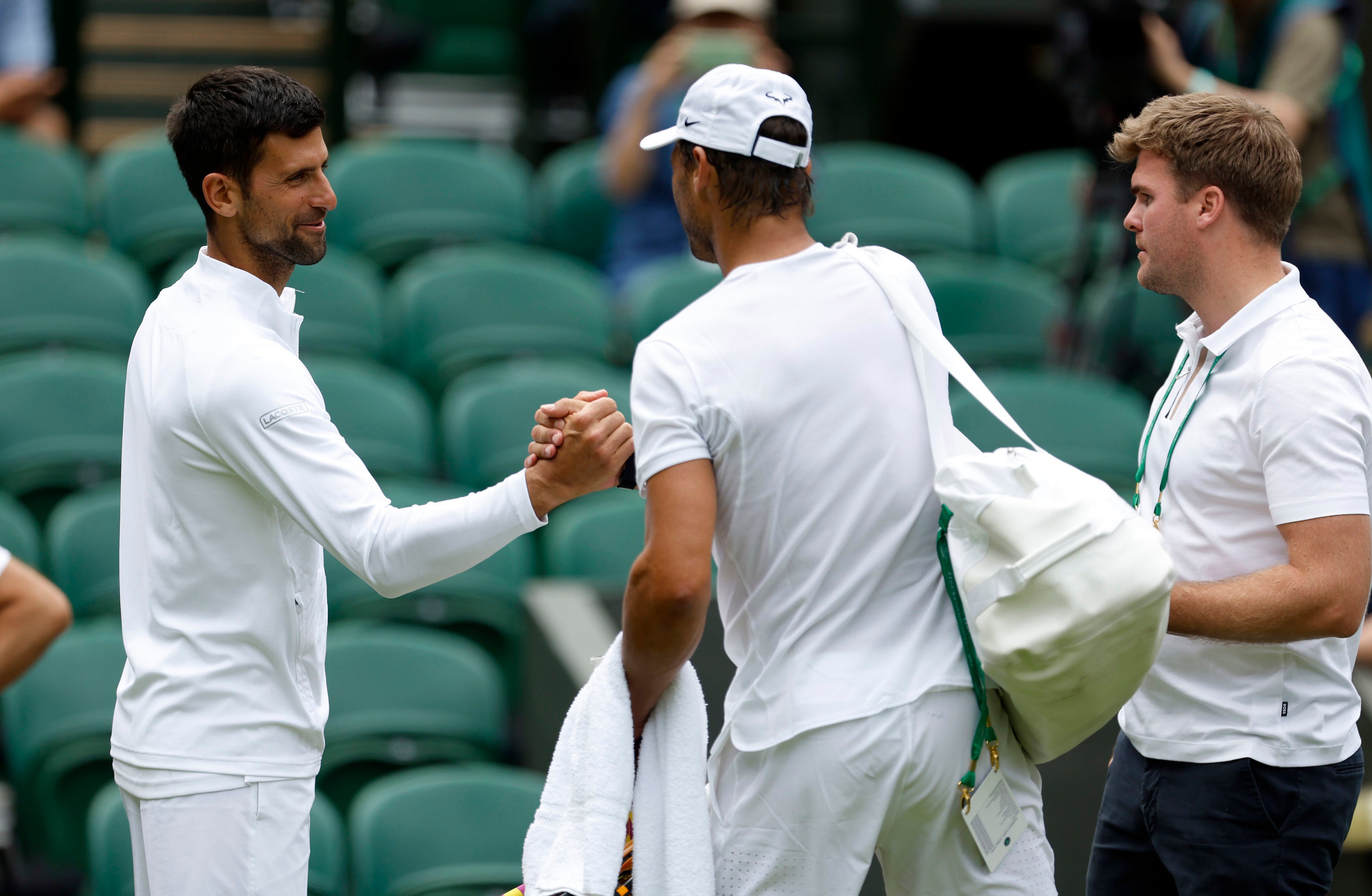 Strangely, we find ourselves facing a situation that is a little bit of the same and a little bit different also. If Murray's body is fine, the rest could be what he needs ahead of what he hopes to be a run of best-of-five matches. Still, every slight grimace, limp or shuffle will be monitored. At this stage of his career, they will always be. It's been those limps, and in those frank moments of admission we've seen before, that leave uncertainty over every match. Yet still, it is met by the reminder that Murray once again competing on this stage and at the scene of so many of his greatest memories cannot be taken for granted.
There was less focus on what lies beyond this time, though, as Murray prepares for his first "normal" Wimbledon since 2019. "Having Ivan on my team helps, we've had a lot of success in the past," Murray said. "He still believes in me. There's not loads of coaches, you know, people out there that have done over this last period, and he has."
Registration is a free and easy way to support our truly independent journalism
By registering, you will also enjoy limited access to Premium articles, exclusive newsletters, commenting, and virtual events with our leading journalists
{{#verifyErrors}} {{message}} {{/verifyErrors}} {{^verifyErrors}} {{message}} {{/verifyErrors}}
By clicking 'Create my account' you confirm that your data has been entered correctly and you have read and agree to our Terms of use, Cookie policy and Privacy notice.
This site is protected by reCAPTCHA and the Google Privacy policy and Terms of service apply.
Already have an account? sign in
By clicking 'Register' you confirm that your data has been entered correctly and you have read and agree to our Terms of use, Cookie policy and Privacy notice.
This site is protected by reCAPTCHA and the Google Privacy policy and Terms of service apply.
Registration is a free and easy way to support our truly independent journalism
By registering, you will also enjoy limited access to Premium articles, exclusive newsletters, commenting, and virtual events with our leading journalists
{{#verifyErrors}} {{message}} {{/verifyErrors}} {{^verifyErrors}} {{message}} {{/verifyErrors}}
By clicking 'Create my account' you confirm that your data has been entered correctly and you have read and agree to our Terms of use, Cookie policy and Privacy notice.
This site is protected by reCAPTCHA and the Google Privacy policy and Terms of service apply.
Already have an account? sign in
By clicking 'Register' you confirm that your data has been entered correctly and you have read and agree to our Terms of use, Cookie policy and Privacy notice.
This site is protected by reCAPTCHA and the Google Privacy policy and Terms of service apply.
Source: Read Full Article