Chelsea sign Carney Chukwuemeka from Aston Villa in £20m deal
Blues chairman Todd Boehly believes the 18-year-old 'is one of the most exciting young players in Europe'
Man United have two Frenkie de Jong alternatives – but neither are available
Manchester United face at least three barriers in signing Erik ten Hag's first-choice transfer this summer, midfielder Frenkie de Jong.
First, is his finance-based stand-off with current club Barcelona. Second is the suggestion from some areas that he is not too keen on a move to Old Trafford anyway, a point of view United are not in agreement with. And third is that Chelsea are also in the running and keen to land him too, and have Champions League football to offer.
So, alternatives are a sensible solution – but neither of the two names at the top of the list are available this summer, report the Athletic. They name Dortmund's Jude Bellingham and West Ham's Declan Rice as the preferred other options for United, but moves for either one would have to wait until next year.
Wolves and Everton to fight over Batshuayi
Michy Batshuayi still plays for Chelsea. That's the first piece of insight. He hasn't actually played there since 19/20 though.
Loan spells in Germany, Spain, south London and Turkey have ranged between good and dreadful, but another temporary stint beckons for the 28-year-old Belgian, with Wolves and Everton both reportedly keen.
He has one year left on his contract and is not in Thomas Tuchel's plans, say Sky. Wolves are also considering Bordeaux striker Ui-jo Hwang.
Barcelona agree terms with Bernardo Silva for transfer
We know by now that Bernardo Silva is Barcelona's widely reported target to replace Frenkie de Jong, if the Dutch schemer departs the Camp Nou.
The Mail now update that story by reporting "personal terms between club and player are already all-but agreed", though there's no evidence that City and Barca have undergone talks to set a price tag.
Barcelona are hoping that offloading De Jong, and signing Silva, would present similar transfer fees, with the dramatic saving coming in salary earnings – with De Jong in line for up to €45m across the next two years, compared with around €20m for Silva.
Man United plan more talks for Salzburg striker Benjamin Sesko
Manchester United are still struggling to get the numbers through the door Erik ten Hag wants.
More talks are planned over RB Salzburg striker Benjamin Sesko, reports the Athletic, but even so his pricetag is viewed as prohibitive and the Austrian club do not want to sell as they apparently feel he can reach similar heights to Erling Haaland.
It has also emerged United turned down the chance to sign Sesko for £2.5m three years ago, with his pricetag now standing around at least the £50m mark.
Stuttgart's Sasa Kalajdzic has also been linked.
The Premier League's title rivals are chasing a new magic number
Liverpool had just got proof their brilliant pursuit of Manchester City was doomed. "We were close but in the end not close enough," Jurgen Klopp reflected on the final day of the season. Again. The 2018-19 campaign had already given them the bittersweet distinction of being England's greatest runners-up. Then "97 points" almost became a catchphrase at Anfield. Three years on. Klopp said: "92 points is obviously crazy."
It is, and yet it is also the norm. It is the joint eighth biggest total in Premier League history and the other side to finish with 92, Manchester United in 1993-94, did so from 42 matches, not 38. Go on points per game and seven of the eight highest tallies have been posted in the last six seasons, all by teams managed by Pep Guardiola, Antonio Conte or Klopp.
The one exception was Jose Mourinho's 95 in his debut season with Chelsea. Yet since 2016, 95 – or 94.83, to be precise – is the average recorded by Premier League champions.
Rich Jolly looks ahead at another season of relentlessness for those chasing the title.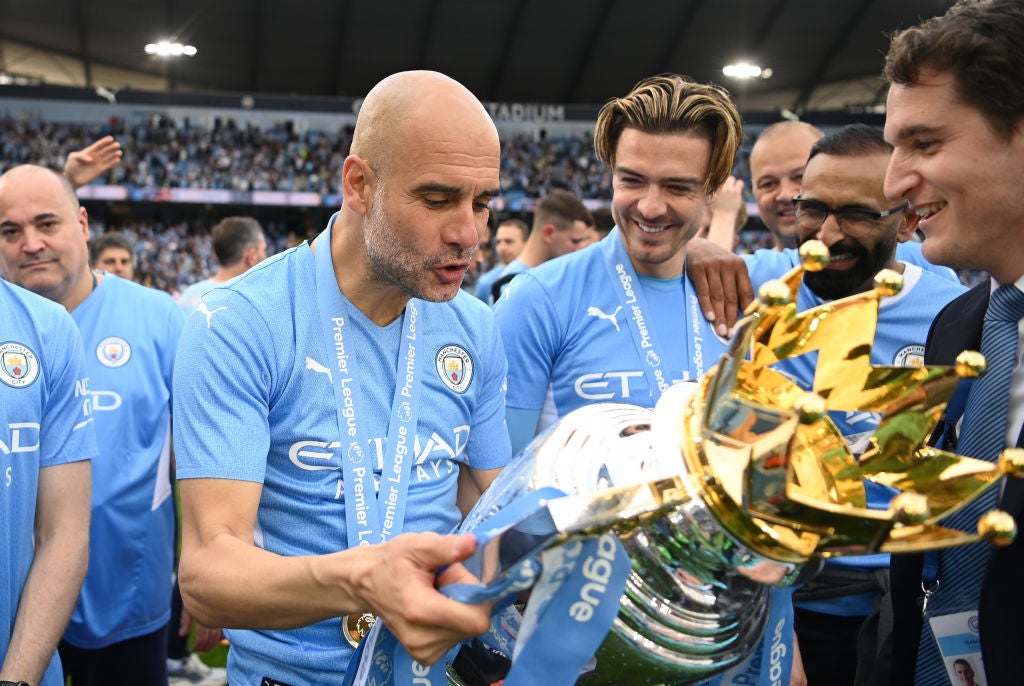 94.83: The Premier League's new magic number
Contenders to Manchester City's throne will know that they must come close to perfection – and even then it may not be enough
Chelsea bid for Wes Fofana rejected by Leicester
Chelsea are having a lot of offers sent back and forth today, it seems.
Aubameyang, Cucurella, now Fofana too – and Chukwuemeka is already done.
Leicester aren't playing ball though and L'Equipe say the Foxes have turned down a bid of £60m for Wesley Fofana, but the centre-back is keen on the switch so the Blues will push on with another enquiry soon. A deal of more than £200k a week is expected for the rapid and talented youngster, if they can convince Brendan Rodgers' team to sell.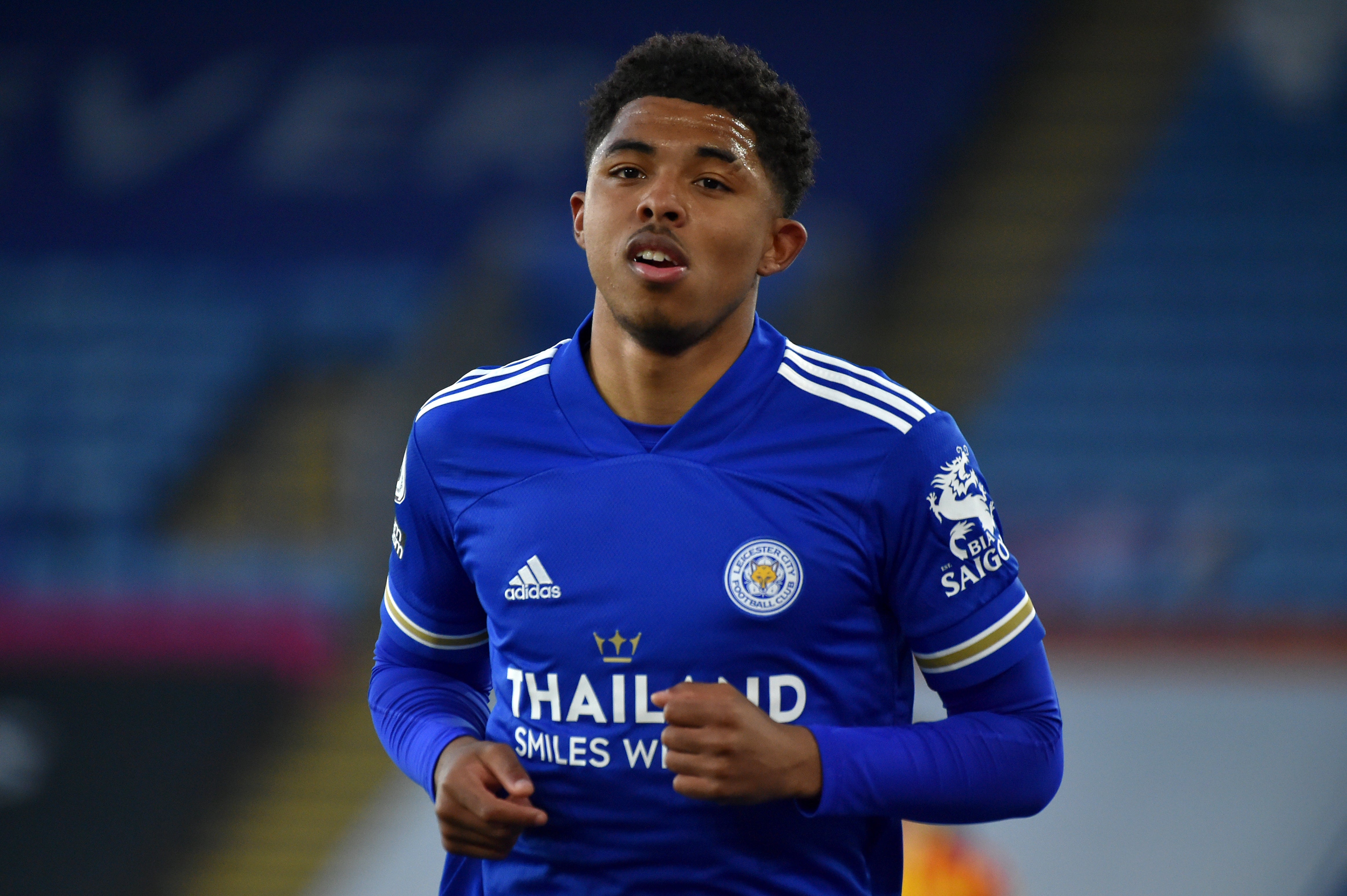 Wesley Fofana made his first league start of the season at Old Trafford (Rui Vieira/PA)
Registration is a free and easy way to support our truly independent journalism
By registering, you will also enjoy limited access to Premium articles, exclusive newsletters, commenting, and virtual events with our leading journalists
{{#verifyErrors}} {{message}} {{/verifyErrors}} {{^verifyErrors}} {{message}} {{/verifyErrors}}
By clicking 'Create my account' you confirm that your data has been entered correctly and you have read and agree to our Terms of use, Cookie policy and Privacy notice.
This site is protected by reCAPTCHA and the Google Privacy policy and Terms of service apply.
Already have an account? sign in
By clicking 'Register' you confirm that your data has been entered correctly and you have read and agree to our Terms of use, Cookie policy and Privacy notice.
This site is protected by reCAPTCHA and the Google Privacy policy and Terms of service apply.
Registration is a free and easy way to support our truly independent journalism
By registering, you will also enjoy limited access to Premium articles, exclusive newsletters, commenting, and virtual events with our leading journalists
{{#verifyErrors}} {{message}} {{/verifyErrors}} {{^verifyErrors}} {{message}} {{/verifyErrors}}
By clicking 'Create my account' you confirm that your data has been entered correctly and you have read and agree to our Terms of use, Cookie policy and Privacy notice.
This site is protected by reCAPTCHA and the Google Privacy policy and Terms of service apply.
Already have an account? sign in
By clicking 'Register' you confirm that your data has been entered correctly and you have read and agree to our Terms of use, Cookie policy and Privacy notice.
This site is protected by reCAPTCHA and the Google Privacy policy and Terms of service apply.
Source: Read Full Article