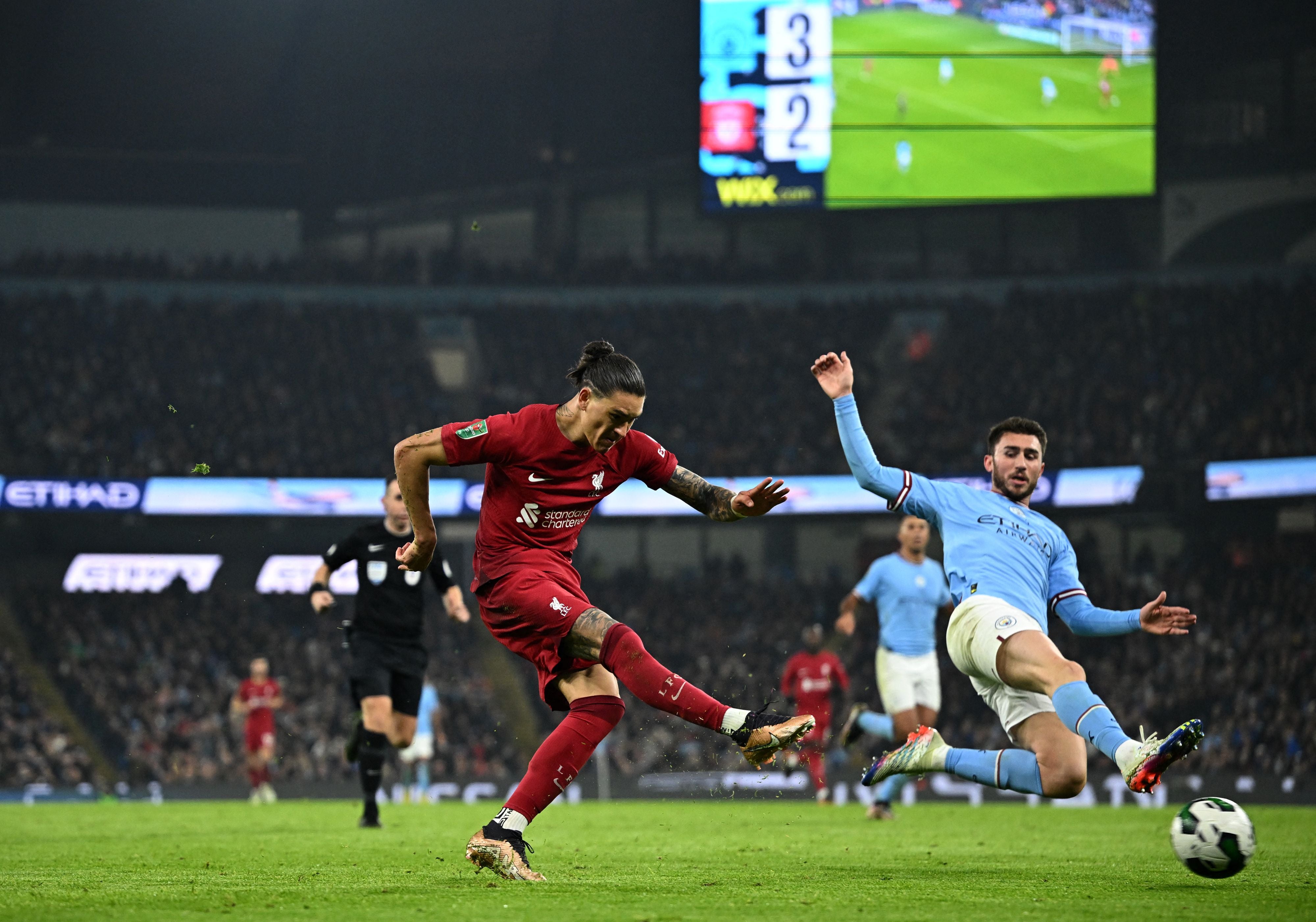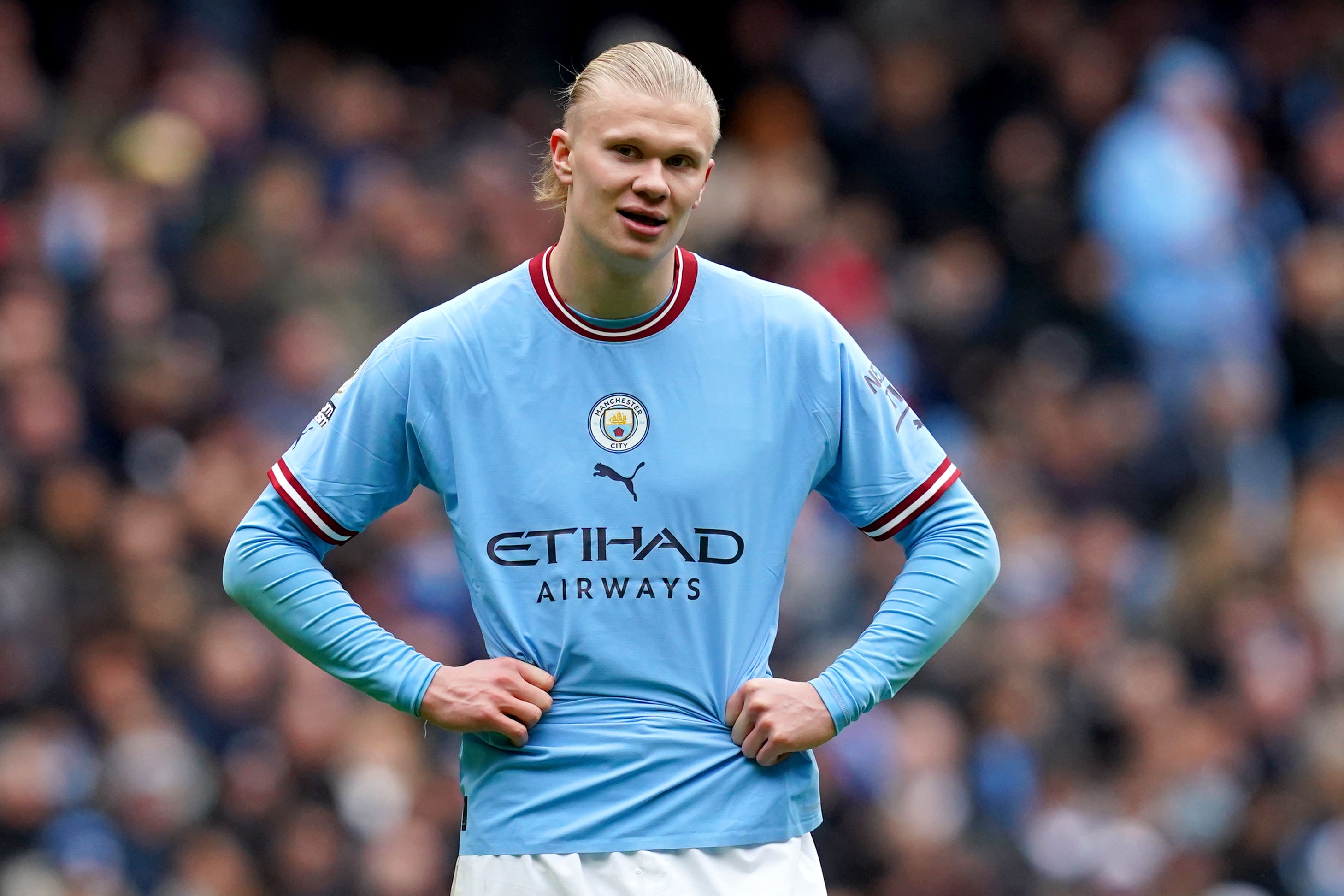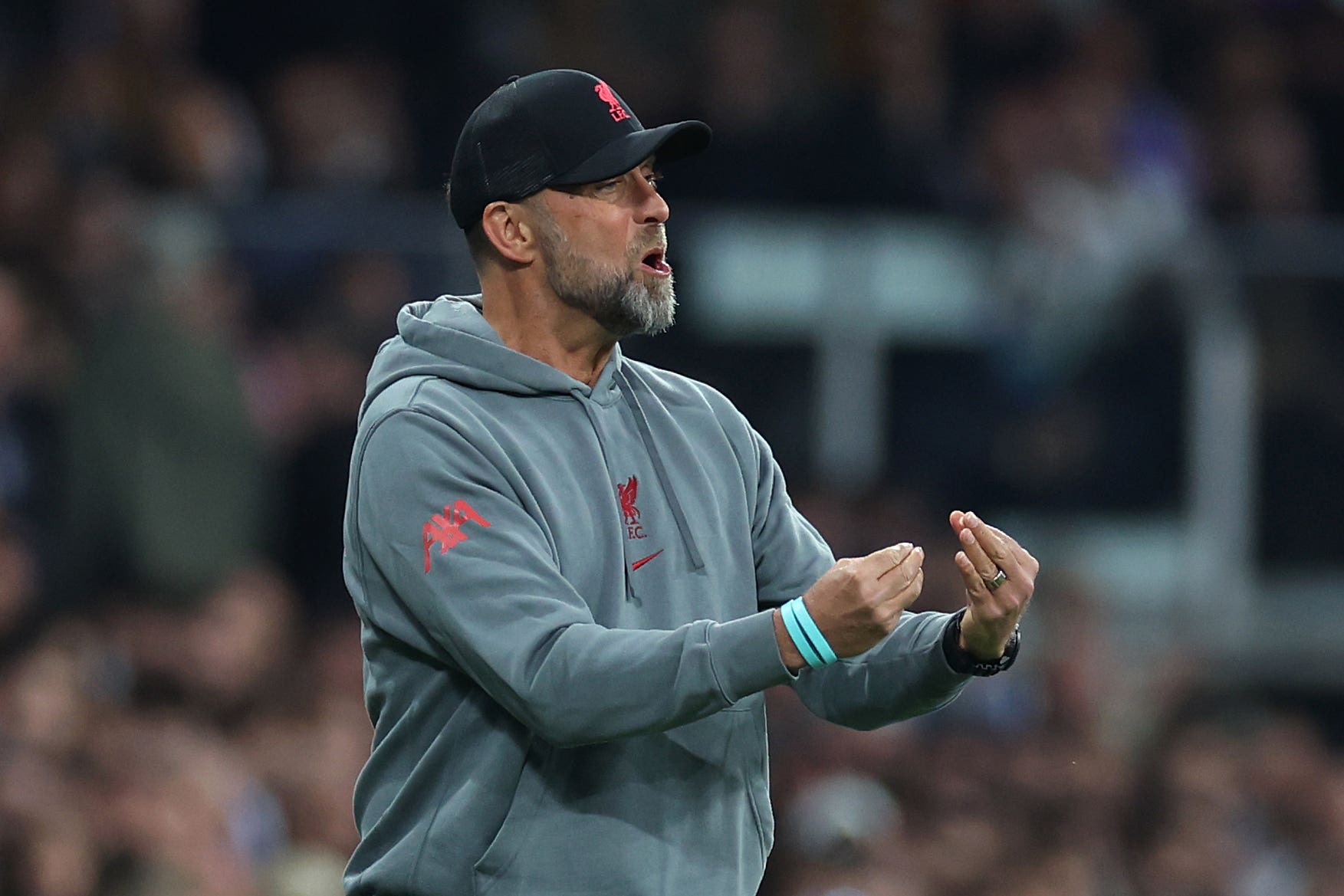 The past suggests Liverpool are well equipped to prosper. Klopp has more wins against Pep Guardiola than any other manager. Arsenal have not won at Anfield in a decade and have conceded 19 goals in their last five league games there. Yet if the Gunners have improved, the enduring question on Merseyside is if it is still that Liverpool.
If they need to produce their best form of this season in April, arguably they reached a peak last April. Much of the fixture list was similarly demanding; it included a trip to City. When they went 3-0 up against Guardiola's side at Wembley in the FA Cup semi-final and then beat United 4-0 within four days, they arguably played as well as they had at any stage under Klopp.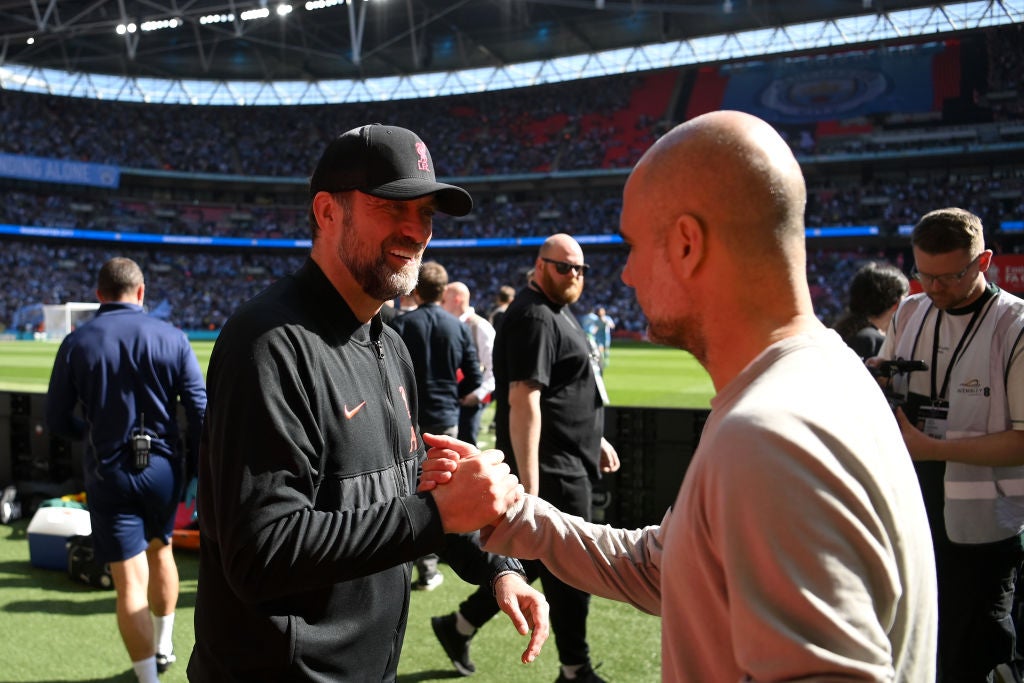 Klopp's latest meeting with Guardiola will have a very different feel to last April
But if standout results were surrounded by consistency, there were other significant differences. Last April was when Sadio Mane flourished most as a centre-forward; his reinvention was necessitated in part by the huge impact Luis Diaz had on the left wing.
If one theme of the season has been Liverpool's struggle to adjust to life without Mane, whether his goals, pressing game or chemistry with his colleagues, it may have been rather better with a fit Diaz. The Colombian could feature against City, after almost six months on the sidelines. Klopp started four other forwards in the Bernabeu, both a sign of the desperation of Liverpool's plight in the tie and of midfield injuries. But with Thiago Alcantara set to miss the City game and Stefan Bajcetic out for the season, they have hardly eased.
Everything, it seems, comes back to the midfield. It has been a regular problem, with the preferred solution all too evident and yet perhaps at risk of becoming unattainable. If Steven Gerrard and Jordan Henderson seemed to team up in a charm offensive on Jude Bellingham after England's win over Ukraine, it remains to be seen if Liverpool have the budget and allure to attract him without Champions League football. The stakes feel high, the consequences considerable. Two years ago, Liverpool mustered a brilliant run, taking 26 points from their last 10 games. Now they may need a similar haul from their last 12. But take too few from the next three and a spring surge could be over before it has begun.
Source: Read Full Article