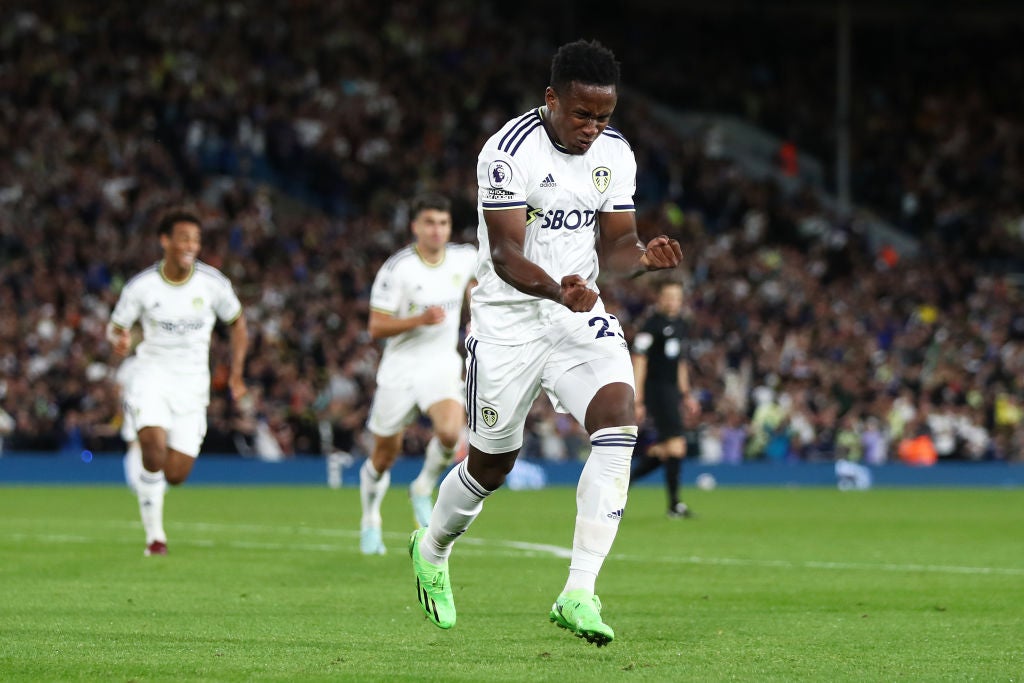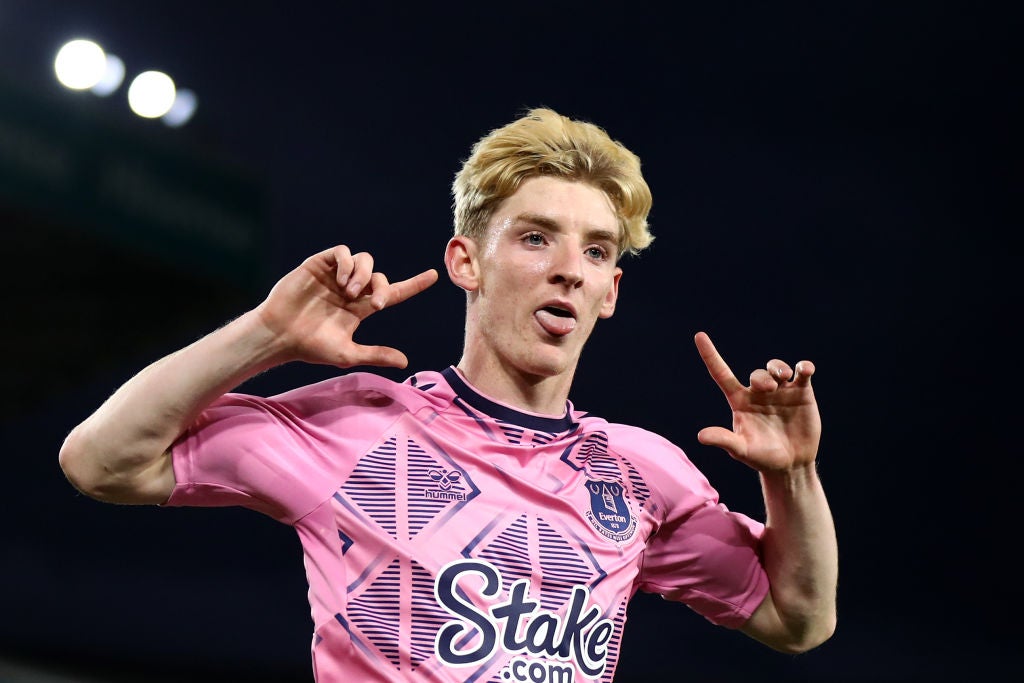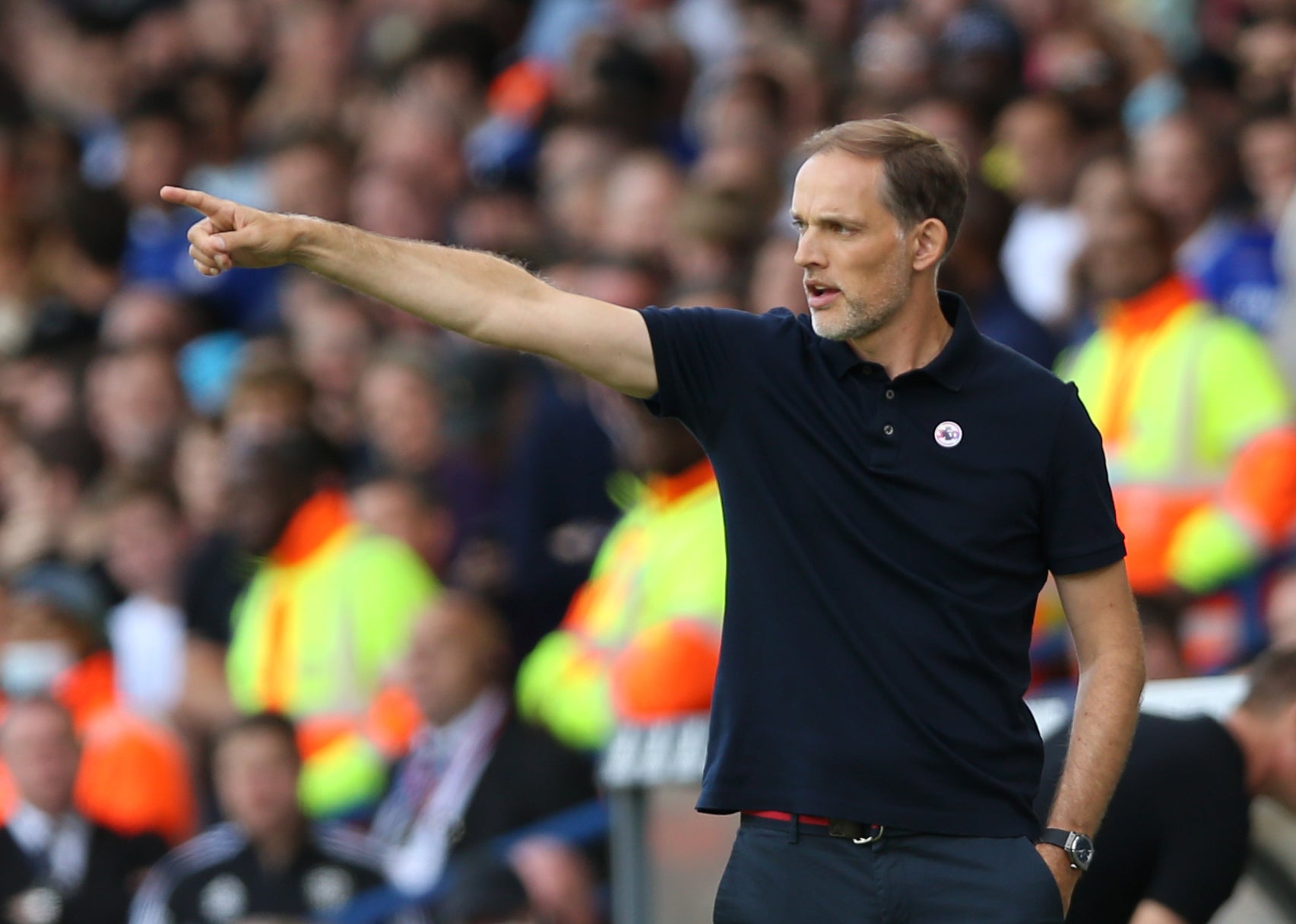 The oddity about Chelsea's interest was that they required a finisher and Gordon, with four goals in 78 previous appearances, showed few signs of being that. Yet two in the next two, at Brentford and Leeds, have been taken with the kind of calmness in front of goal he had rarely showed before. There were certain similarities to both strikes, each stemming from a well-timed dart in behind a defence. He had never found a method to get goals before, a way of turning his incessant, direct running into enough of a threat. That may be changing.
"He will get better and better," said Lampard. "Adding goals is the next step and the hardest step. I said from the day I joined the club that I want more goals from him. He has everything: attitude, ability, speed and it was a great finish. You saw his worth to this club."
If one reason for Lampard's defiance was Gordon's affiliation with the Everton fans, another was pragmatic. Gordon may have brought a windfall, but they would have had to spend it well, which would have been harder as time ran out. They lost Richarlison and Dominic Calvert-Lewin, for different reasons; even with Gordon, they only have three points and two have come courtesy of his goals. They can wonder and worry where they would be without him. "We are playing games at the minute without an out-and-out striker," Lampard said. "We need that output from our wingers."
Gordon has begun to offer the end product but the starting point was simply that he started. In the process, he proved the anti-Fofana. Two young players found themselves targeted by Chelsea. They reacted in different ways: the Leicester defender Wesley Fofana by opting out of games, the Everton winger by playing and scoring. Fofana, though, will get the move. Gordon's loyalty and professionalism look admirable to most; to some, it may seem ill-advised. Certainly he showed he cared, even if impetuousness could have brought a red card when he came perilously close to a head butt.
Which, in a different scenario, could have meant starting his Chelsea career with a suspension. Instead, if Lampard is right, he has a Merseyside derby on Saturday. "I don't have to worry about him anymore," he said.
When Gordon gave his shirt to Everton supporters after the draw with Nottingham Forest, it felt like a goodbye. When he did likewise at Leeds, it seemed something else. It was a rare Chelsea defeat Lampard could savour.
Registration is a free and easy way to support our truly independent journalism
By registering, you will also enjoy limited access to Premium articles, exclusive newsletters, commenting, and virtual events with our leading journalists
{{#verifyErrors}} {{message}} {{/verifyErrors}} {{^verifyErrors}} {{message}} {{/verifyErrors}}
By clicking 'Create my account' you confirm that your data has been entered correctly and you have read and agree to our Terms of use, Cookie policy and Privacy notice.
This site is protected by reCAPTCHA and the Google Privacy policy and Terms of service apply.
Already have an account? sign in
By clicking 'Register' you confirm that your data has been entered correctly and you have read and agree to our Terms of use, Cookie policy and Privacy notice.
This site is protected by reCAPTCHA and the Google Privacy policy and Terms of service apply.
Registration is a free and easy way to support our truly independent journalism
By registering, you will also enjoy limited access to Premium articles, exclusive newsletters, commenting, and virtual events with our leading journalists
{{#verifyErrors}} {{message}} {{/verifyErrors}} {{^verifyErrors}} {{message}} {{/verifyErrors}}
By clicking 'Create my account' you confirm that your data has been entered correctly and you have read and agree to our Terms of use, Cookie policy and Privacy notice.
This site is protected by reCAPTCHA and the Google Privacy policy and Terms of service apply.
Already have an account? sign in
By clicking 'Register' you confirm that your data has been entered correctly and you have read and agree to our Terms of use, Cookie policy and Privacy notice.
This site is protected by reCAPTCHA and the Google Privacy policy and Terms of service apply.
Source: Read Full Article