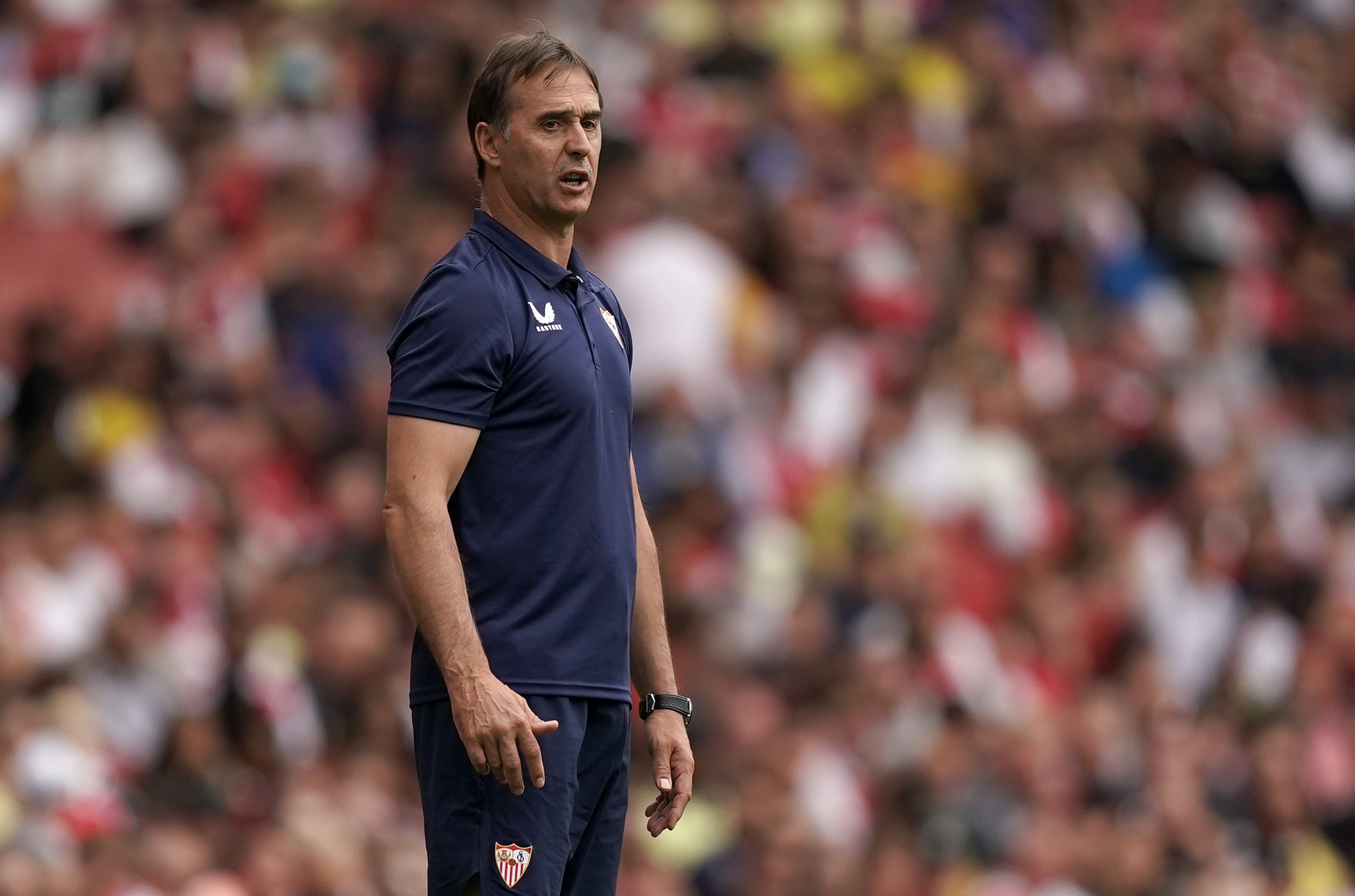 Dinamo Zagreb 1-0 Chelsea
70 mins: Sutalo nips in front of Havertz and boots the ball out of play as Chelsea look to kick a counter-attack into gear.
Marc Cucurella is brought on to replace Ben Chilwell on the left wing for the Blues as Thomas Tuchel continues to search for answers.
Dinamo Zagreb 1-0 Chelsea
67 mins: Ljubicic takes the ball of Broja and sparks an attack for Dinamo Zagreb. They quickly work the ball up to Orsic but he has no time to time before getting smoked by a full-blooded tackle from Koulibaly.
The Chelsea defender dove straight in, took out the man and earned himself a yellow card.
Dinamo Zagreb 1-0 Chelsea
64 mins: Mason Mount needs to be careful out there. He's already on a yellow card and a swipe at Stefan Ristovski almost catches the defender on the side of the head.
Whether Mount meant it is unclear but Ristovski has gone down like sack of pototoes looking the get the Chelsea man sent off. The referee thinks about it but doesn't issue another card.
Dinamo Zagreb 1-0 Chelsea
61 mins: More changes for Chelsea. Thomas Tuchel hooks off Mateo Kovacic and Pierre-Emerick Aubameyang and replces them with Jorginho and Armando Broja.
Dinamo Zagreb 1-0 Chelsea
58 mins: Another diagonal ball from Chelsea gets the ball into the box for the Blues where Sterling nods the ball over to Havertz who is waiting inside the area.
Josip Sutalo leaps into the back of Havertz and wins some of the ball but clatters the forward to ground in the process. Chelsea want a penalty but the referee lets play go on.
Dinamo Zagreb 1-0 Chelsea
55 mins: Save! Dinamo are so close to doubling their lead! Stefan Ristovski blasts one from range and forces Kepa Arrizabalaga into a diving save across to his left.
The Chelsea goalkeeper gets a fingertip to the effort and does just enough to push the ball onto the woodwork!
Dinamo Zagreb 1-0 Chelsea
51 mins: Disallowed goal! Pierre-Emerick Aubameyang's first goal for Chelsea is chalked off!
Mateo Kovacic spies a diagonal run from Ben Chilwell and lifts the ball into the box for the left-back. Chilwell brings it down and dinks it past the goalkeeper.
Aubameyang arrives at the back post and makes sure the ball heads into the net but the offside flag goes up against Chilwell's initial run. It's the right decision as the replays show he just set off on his run too soon.
Dinamo Zagreb 1-0 Chelsea
48 mins: Hakim Ziyech's first involvement in the games seems him receive the ball just outside the box and he lets fly with a low left-footed effort that bobbles through the box and is scooped up by Dominik Livakovic.
Second half: Dinamo Zagreb 1-0 Chelsea
Kick off: Thomas Tuchel has made a change at half-time with Cesar Azpilicueta sacrificed to bring on Hakim Ziyech. That change probably means a switch in formation too with the Blues moving to a back four of James, Fofana, Koulibaly and Chilwell.
Sevilla vs Man City
Pep Guardiola last faced Sevilla over ten and a half years ago when he oversaw Barcelona's 2-0 La Liga victory at Estadio Ramón Sánchez-Pizjuán.
However, the 51-year-old has won only one of his previous seven Champions League away games against Spanish clubs.
He's named a strong City side with Phil Foden, Jack Grealish and Erling Haaland in the forward line. Will they be able to get the job done tonight?
Register for free to continue reading
Registration is a free and easy way to support our truly independent journalism
By registering, you will also enjoy limited access to Premium articles, exclusive newsletters, commenting, and virtual events with our leading journalists
{{#verifyErrors}} {{message}} {{/verifyErrors}} {{^verifyErrors}} {{message}} {{/verifyErrors}}
By clicking 'Create my account' you confirm that your data has been entered correctly and you have read and agree to our Terms of use, Cookie policy and Privacy notice.
This site is protected by reCAPTCHA and the Google Privacy policy and Terms of service apply.
Already have an account? sign in
By clicking 'Register' you confirm that your data has been entered correctly and you have read and agree to our Terms of use, Cookie policy and Privacy notice.
https://stopsmokingway.com/fighting/andy-ruiz-jr-says-his-added-weight-was-an-advantage-in-luis-ortiz-victory/
This site is protected by reCAPTCHA and the Google Privacy policy and Terms of service apply.
Register for free to continue reading
Registration is a free and easy way to support our truly independent journalism
By registering, you will also enjoy limited access to Premium articles, exclusive newsletters, commenting, and virtual events with our leading journalists
{{#verifyErrors}} {{message}} {{/verifyErrors}} {{^verifyErrors}} {{message}} {{/verifyErrors}}
By clicking 'Create my account' you confirm that your data has been entered correctly and you have read and agree to our Terms of use, Cookie policy and Privacy notice.
This site is protected by reCAPTCHA and the Google Privacy policy and Terms of service apply.
Already have an account? sign in
By clicking 'Register' you confirm that your data has been entered correctly and you have read and agree to our Terms of use, Cookie policy and Privacy notice.
This site is protected by reCAPTCHA and the Google Privacy policy and Terms of service apply.
Source: Read Full Article