Back in the very first few days of the Abu Dhabi takeover, when Manchester City were first trying to exercise this incredible new power, there was one place they were going above any other. That was to the club that best represented old power in football: Real Madrid. To prise a star from the Bernabeu would have been the biggest possible first statement.
Ramon Calderon was Madrid president at the time, and recalls the surprise when he got the call about Robinho on the last day of the 2008 summer window.
"They were trying to change the outlook of the club," Calderon tells The Independent now. "Robinho knew we had Cristiano Ronaldo coming, and that he wouldn't be the star anymore."
Download the new Independent Premium app
Sharing the full story, not just the headlines
The Brazilian left that day, and it meant the first signing of the Abu Dhabi era did indeed come from Madrid. The message was very much 'name your price'. "It ended up being €42m, a huge price for that year."
City were prepared to upend the power structure of the game by spending whatever it took.
It is this basic ambition that is at the root of this huge controversy over Financial Fair Play and the club's punishment, that itself so frames this huge Champions League tie against Madrid.
The Abu Dhabi owners, to paraphrase senior advisor Simon Pearce, want to be able to do whatever they want.
It is why, amid all of the leaked emails that Der Spiegel had, one of the most telling comments came from chief executive Ferran Soriano.
"We will need to fight [FFP] and do it in a way that is not visible, or we will be pointed out as the global enemies of football."
This, however, is what has started to happen. These are the true stakes of this story.
This is what you open the door to if weak regulation allows human rights-abusing states like Abu Dhabi to own football clubs. There should be no illusions about the gravity of this tale.
If the Court of Arbitration for Sport uphold City's ban – as many connected to the case think they will – and the club take this all the way to the Swiss courts, we are talking about a legal battle that could be a battle over the fate of the sport. It could well see the restructuring of football itself.
The language in the leaks makes all too clear, especially that from club lawyer Simon Cliff about how a lawsuit could "destroy the entire organisation within weeks".
It would be Uefa against Abu Dhabi; the European game's governing body against a petro-state. Football would never have seen anything like it.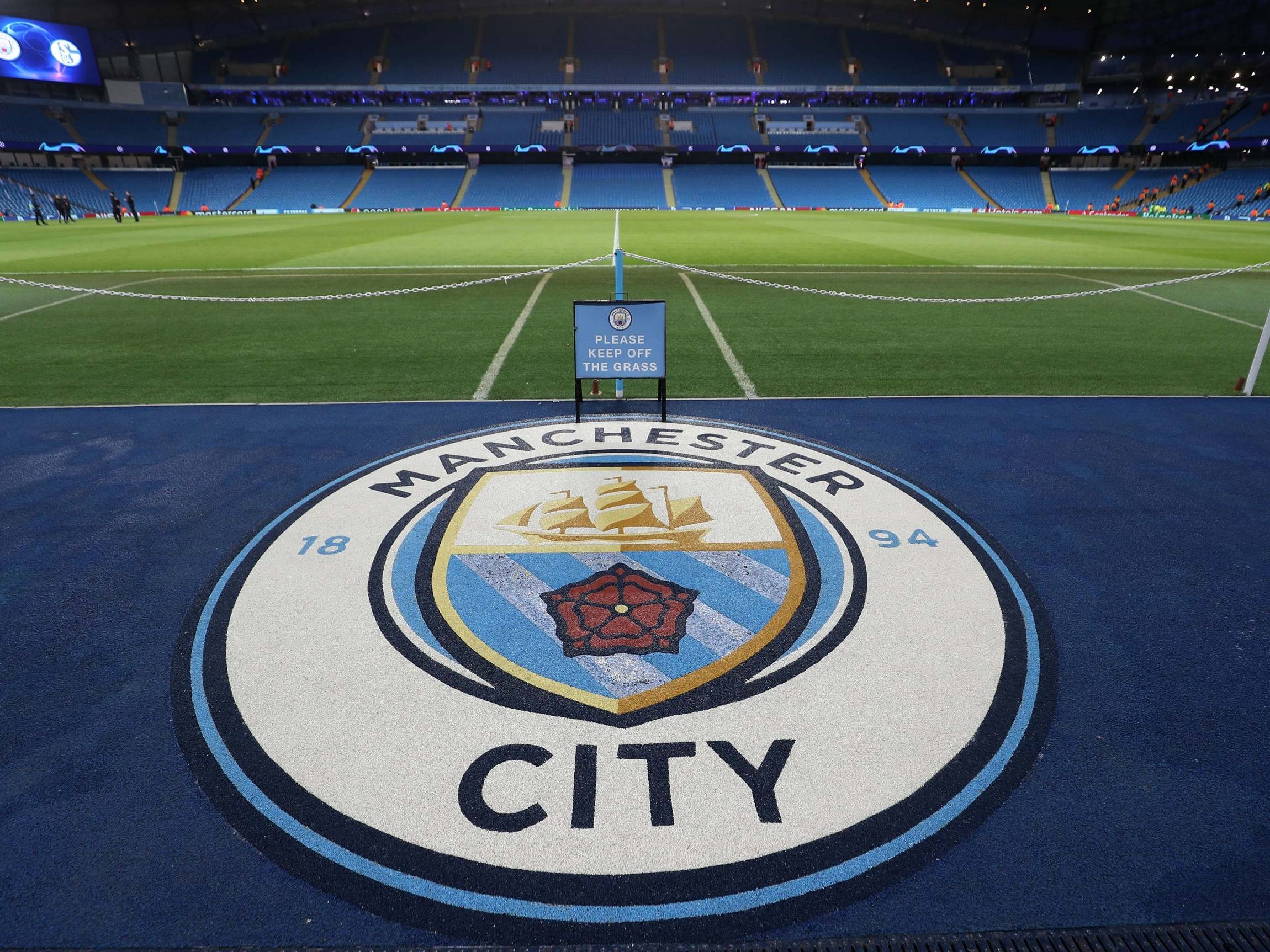 Little wonder Soriano so conspicuously tried to temper some of the language around Uefa, and actually offer a verbal olive branch, in that club interview last week.
That is still the situation, though. They would be marking themselves against the game. This is also why you couldn't have a more timely Champions League fixture than this. It was already a tie weighted with narrative even before the ban.
There is primarily Pep Guardiola's personal obsession with the Champions League after a nine-year drought, as well as his Barcelona history with Madrid, who are more associated with the trophy than any other club in football. That added so many psychological layers to City's own complicated relationship with the competition, and the feeling has been it brings out a tactical neurosis in Guardiola that actually negates his side. It has certainly led to some questionable decisions. That's how much pressure he puts on himself.
That pressure has now gone to an extreme, because this may well be the Catalan's last chance to win it at the club. On the other side, however, it offers greater motivation. To lift the trophy just before a prospective two-year ban would be deeply symbolic, and satisfying, all the more so because of the mutters about the supposed influences behind that suspension.
There are many around City who genuinely believe FFP is just a device designed by football's old elite – "the cartel", as many would willingly describe it – to pull up the drawbridge on everyone else. And you can't get more "old elite" than Madrid. They are every bit as much the football establishment as Uefa, and have undeniably had influence on it.
Several sources say there was "glee" within the Bernabeu and Barcelona about that FFP decision on Valentine's Day. Others talk of "hatred" for City at boardroom level. There was certainly a concern, around a decade ago, that the billions of City and Paris Saint-Germain could just blow the elite out of the water.
And it was a fair concern. They would have if they could have. Again, to quote Pearce, "we can do what we want". This is the attitude of these states. Their money means they aren't used to being told no, in spheres way beyond football.
The Independent has been told a concerted strategy of PSG in signing Neymar for so much in 2017 was to "short-squeeze" the market. They deliberately wanted to inflate fees and wages to huge sizes, because they knew only City and maybe Manchester United could financially compete in the long term.
City have been much cannier than that, but only since the implementation of FFP. Just before that, they beat Madrid to the signing of Atletico Madrid's Sergio Aguero – a player long coveted by president Florentino Perez. The Bernabeu hierarchy would have loved to prise him away from City over the years, but never could. City had too much heft. That Madrid attention has now turned to Raheem Sterling.
It is just another angle to the ban. It will test City's status as the only big English club not to lose a player they wanted to keep to the big Spanish two.
That touches on the greater tectonics of all this. Just as City have a complicated relationship with the Champions League, they have a complicated relationship with Madrid. "Hatred" on one side is putting it a bit simplistically.
"You get the sense Madrid are the club City would love to be," one Uefa source says. And thereby love to beat. There has been a satisfaction in the fact they have so easily been able to ward off Spanish interest in their players.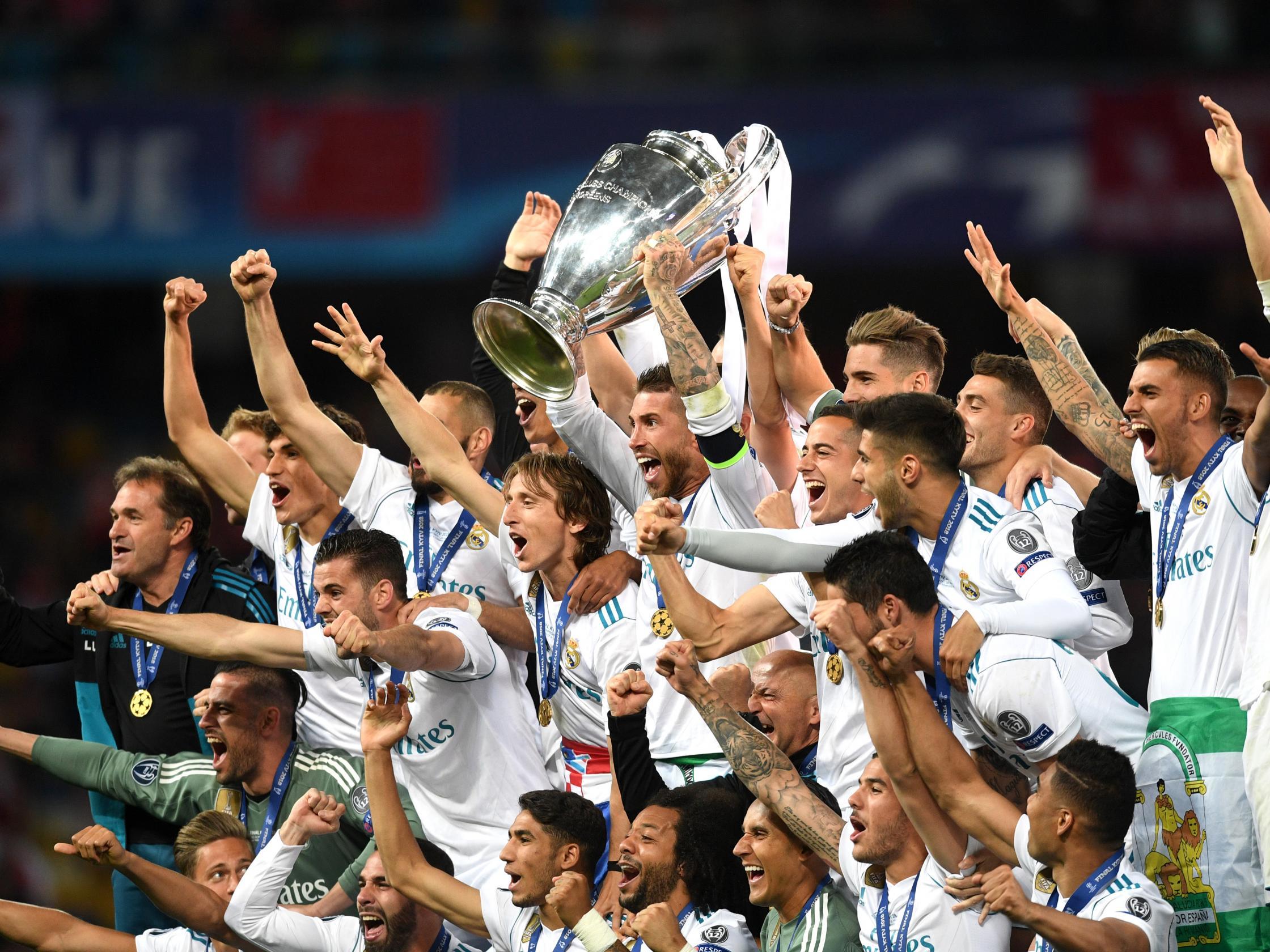 Calderon maintains tension between the clubs is overstated – while also subtly suggesting the true order.
"To tell the truth, they've never worried us. We have sufficient potential, sufficient supporters around the world, income, titles. It never worried me. I have always got on well with Khaldoon [al Mubarak, City chairman]. When Soriano and [Txiki] Begiristain were at Barcelona we had a magnificent relationship.
"Madrid and Barcelona have survived through every era of football. I don't see any special interest in trying to make life difficult for any other club."
Some would say that such temperate language is now because the Spanish two have got what they wanted – at least until any City appeal. They have been punished, with unprecedented severity. It is not the only way they stand apart.
Unlike PSG, whose key figures genuinely have a very strong relationship with Perez, this City hierarchy have never shown too much interest in making friends in the game. They generally haven't needed to.
Soriano, in particular, is known to have rubbed some key people in football up the wrong way. Much of that is because of "disruptive ideas" – like leading the charge on changes to revenue distribution in favour of the wealthiest clubs – and how much he pushes them.
This is also why talk of a cartel excluding City is slightly laughable. They've been willing members when it's suited. You only have to look at the leaked emails and apparent subservience Gianni Infantino's Uefa showed City and PSG during the last investigations. Other leaks from Der Spiegel showed they were directly involved in the last round of discussions about a Super League, the threat used to leverage Uefa at every turn. They haven't shown much willingness to keep the drawbridge down themselves.
It is also why it is such a myth City have been so unfairly isolated part in this. Rules were breached but FFP still allowed them to put together the most expensive squad the game has ever seen.
Imagine, then a football world without such protections. It wouldn't be more equal. It would be more unequal, and totally beholden to financial power and financial power alone.
And sure, the game does badly need reform. But a reform caused by a legal battle financed by one of the world's wealthiest states, looking to do what they want, isn't the reform that's required.
This is why many around Madrid have been concerned.
But this is not to paint the Spanish club as any kind of saviours. They have their own disruptive ideas about the game. They'd be willing participants in any super league. Perez has put himself behind Fifa's expanded Club World Cup idea, even though it could prove the most disruptive event in football history.
Many expected that prospective tournament to bring the game's inevitable great schism, that has been a long time coming.
That is instead likely to prove City's battle with Uefa. They are themes summed up by this match, that only fire it up.
Source: Read Full Article