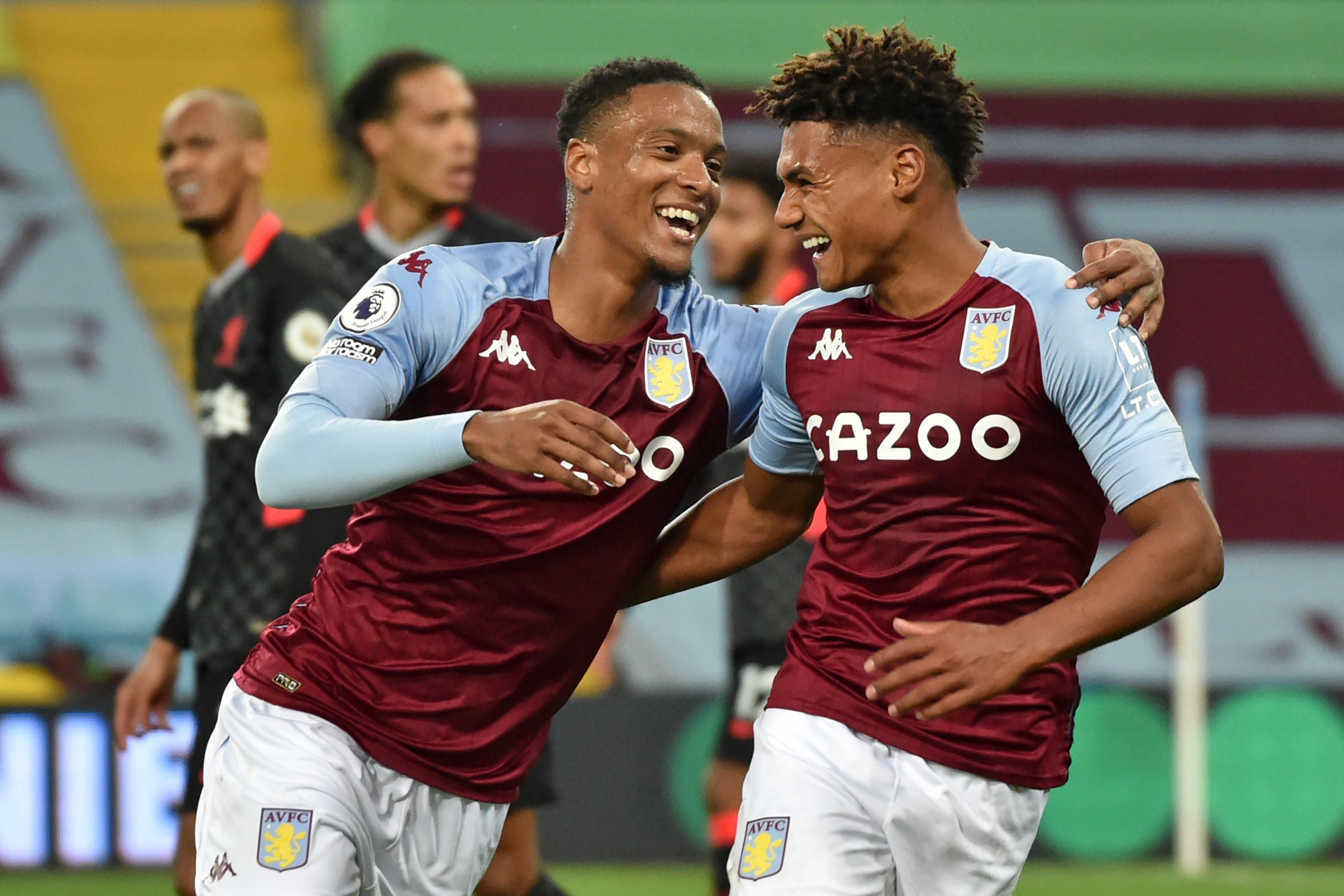 Villa seized it. The ambition of Dean Smith's footballing philosophy is admirable and the likeability of the everyman of Premier League management should not blind anyone to his part in building such an attractive side. In Grealish, Barkley and John McGinn, he has united three likeminded, ball-playing midfielders. The captain registered a hat-trick of assists before joining his soulmates on the scoresheet with a brace. Watkins savoured the supply line.
Inadvertently, Adrian was part of it, picking out Grealish with a wretched pass. The Villa skipper, with an altogether better ball, set up Watkins for a tap-in and the first real repayment of his £28 million fee. That was a simple finish. His second was Aubameyang-esque. Grealish released Watkins, who sprang the offside trap, beat Joe Gomez and arrowed a shot into the top corner of the net. His third, a close-range. header from Trezeguet's fired cross, showed a predatory instinct.
Before then, McGinn's crisp half-volley had taken a telling deflection off Van Dijk to give Alisson no chance. Liverpool allied mistakes with misfortune. Three goals were deflected. Barkley's long-range strike, coming off Alexander-Arnold but coming after Gomez had given the ball away. Yet it was deserved: liberated from Chelsea, Barkley was elusive and had threatened on three occasions in the first half. Grealish's first took a huge deflection off Fabinho. His second, though, followed a wonderful, defence-splitting ball from McGinn.
Liverpool may have been aggrieved that Salah was denied a penalty for McGinn's challenge. As it was, the Egyptian scored twice in classy finish, a half-volley to halve the deficit and a typically clinical finish from Roberto Firmino's pass. Under other circumstances, there would be paeans to his finishing. Not now, though. It was 7-2, as sensational as it was surreal.
Source: Read Full Article