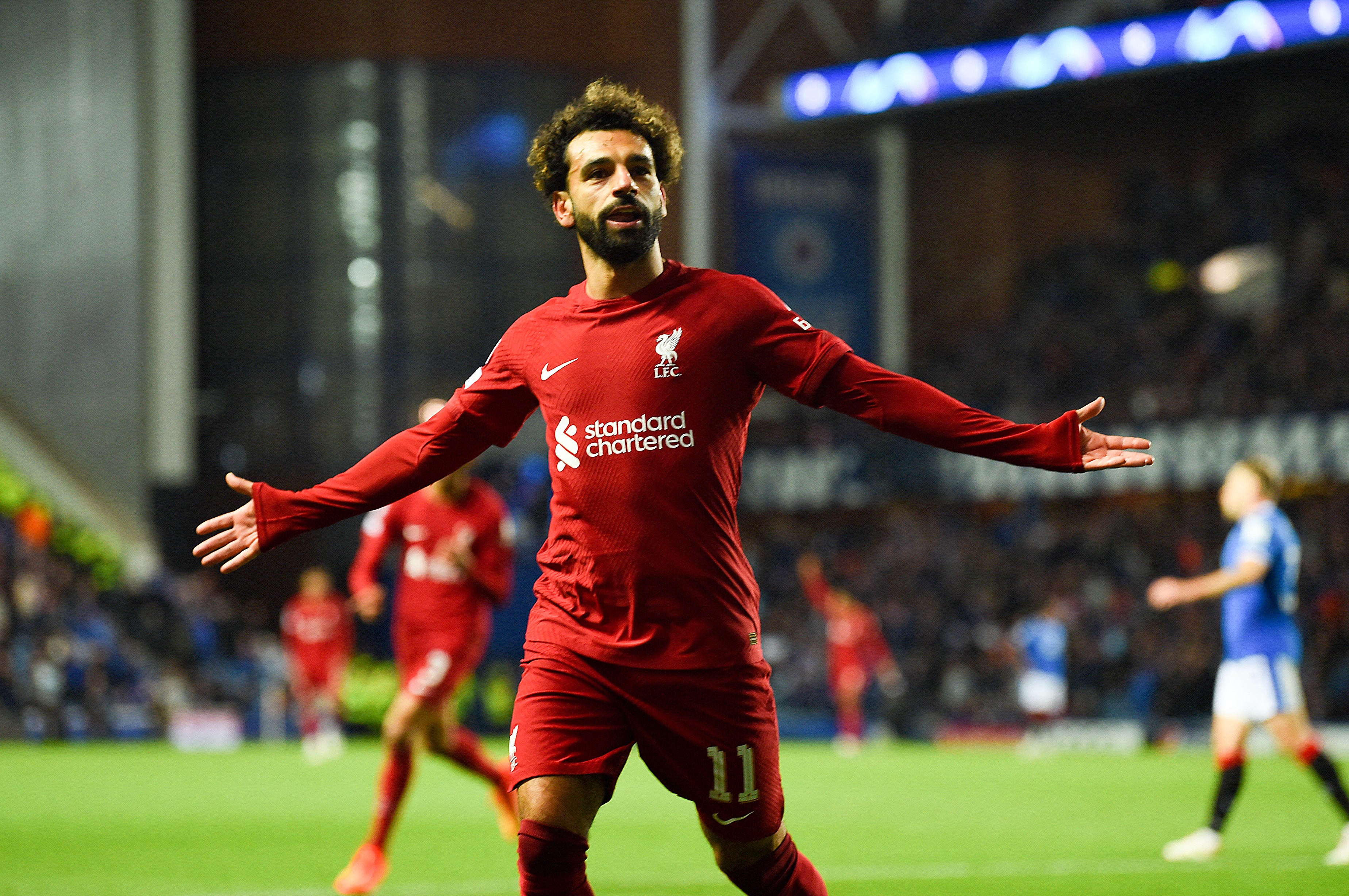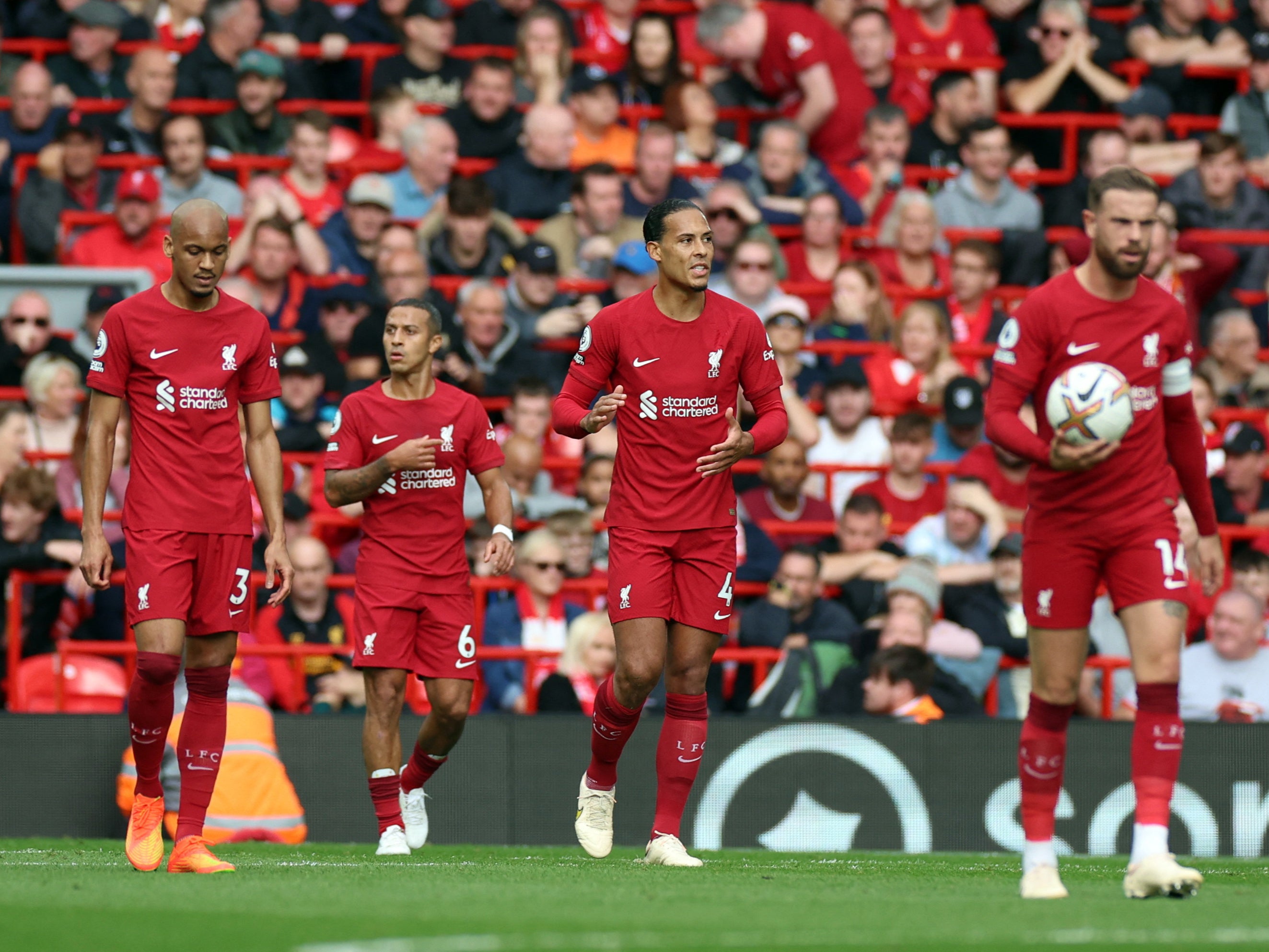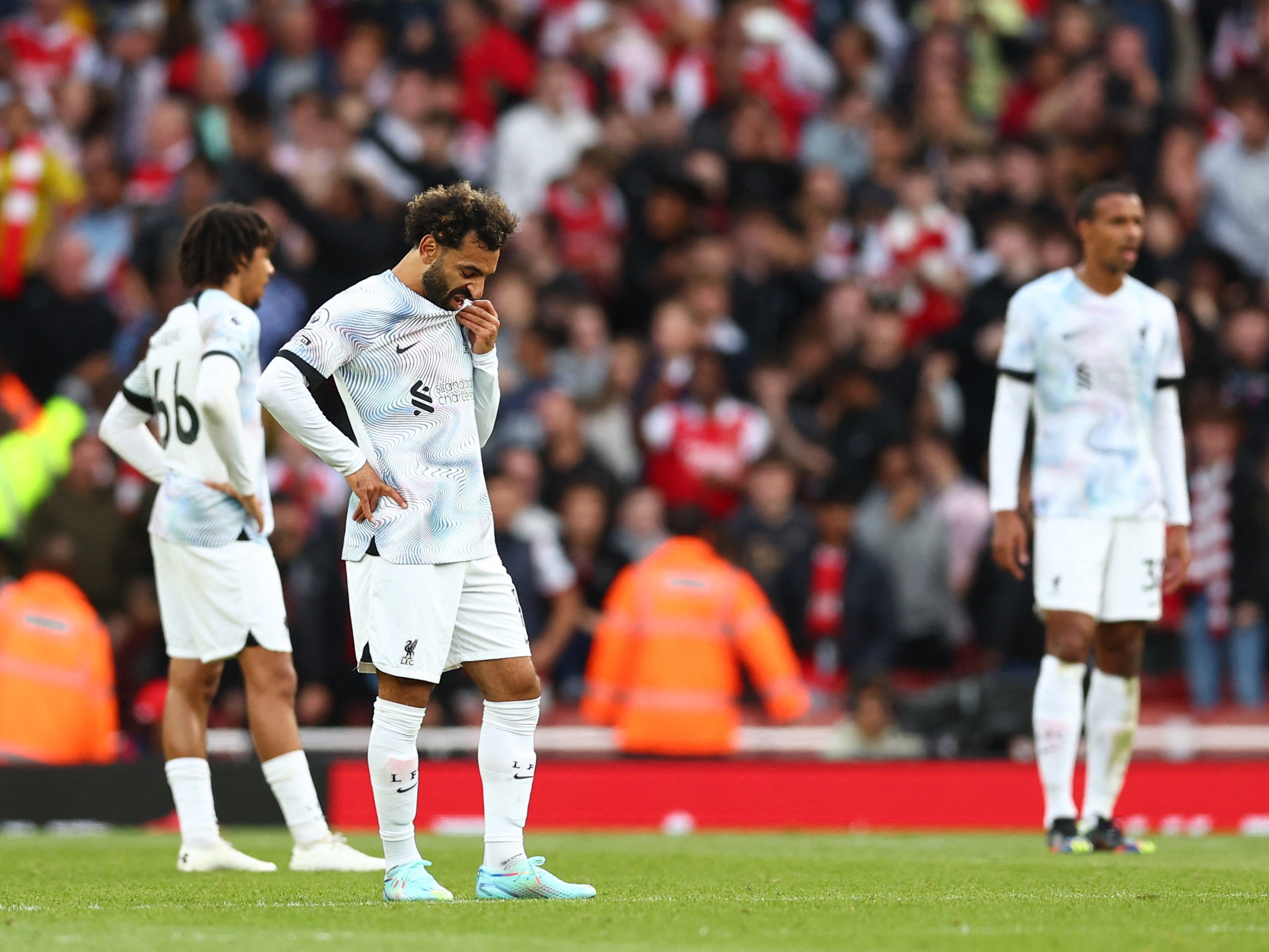 None of it is news to Klopp and he is no closer to an answer. "How often did we now speak about that? How often? Because we conceded that often this first goal," he said when the subject was raised once more last week. "It's not in one of our match plans to concede the first goal. We want to be spot on from the first second of the game. It's one of my dreams this season for nobody to ask me about it anymore. Not because we forget it, only because we don't do it anymore."
That was after successfully going ahead rather than falling behind in the 2-0 win over Rangers at Anfield. Since then, the pattern has returned, and there is every chance it will extend this Sunday against a side that is wasting little time in putting rivals to the sword. If Liverpool are hoping to finally reverse the trend, they could hardly come up against worse opponents than Manchester City.
Before a 10-man City were held to a goalless draw in Copenhagen this week, the longest any team had kept Guardiola's side out this season was 80 minutes, in their previous group stage game against Borussia Dortmund. In the Premier League, Crystal Palace maintained a clean sheet for 53 minutes. Aston Villa held them at arm's length for 50. No other team has made it to half time.
Much has been made of the fact that Liverpool would be bottom of the table if games had only lasted until the interval. City would be one point off the top. It has taken the champions, on average, just 22 minutes to open the scoring. And equally, whereas Liverpool have only opened the scoring once this season in the Premier League – the fewest times of any side – City have done so in eight of their nine games, the most in the top-flight.
For now, this is still a meeting between the two clubs that have dominated the last five years of English football. It is also one between slow starters and a team that leaps out the traps. The 13-point gap that already separates the two sides would suggest that City have already left a team that were supposed to be their closest challengers in the dust. If they do so again on Sunday, then Liverpool's race could truly be run.
Register for free to continue reading
Registration is a free and easy way to support our truly independent journalism
By registering, you will also enjoy limited access to Premium articles, exclusive newsletters, commenting, and virtual events with our leading journalists
{{#verifyErrors}} {{message}} {{/verifyErrors}} {{^verifyErrors}} {{message}} {{/verifyErrors}}
By clicking 'Create my account' you confirm that your data has been entered correctly and you have read and agree to our Terms of use, Cookie policy and Privacy notice.
This site is protected by reCAPTCHA and the Google Privacy policy and Terms of service apply.
Already have an account? sign in
By clicking 'Register' you confirm that your data has been entered correctly and you have read and agree to our Terms of use, Cookie policy and Privacy notice.
This site is protected by reCAPTCHA and the Google Privacy policy and Terms of service apply.
Register for free to continue reading
Registration is a free and easy way to support our truly independent journalism
By registering, you will also enjoy limited access to Premium articles, exclusive newsletters, commenting, and virtual events with our leading journalists
{{#verifyErrors}} {{message}} {{/verifyErrors}} {{^verifyErrors}} {{message}} {{/verifyErrors}}
By clicking 'Create my account' you confirm that your data has been entered correctly and you have read and agree to our Terms of use, Cookie policy and Privacy notice.
This site is protected by reCAPTCHA and the Google Privacy policy and Terms of service apply.
Already have an account? sign in
By clicking 'Register' you confirm that your data has been entered correctly and you have read and agree to our Terms of use, Cookie policy and Privacy notice.
This site is protected by reCAPTCHA and the Google Privacy policy and Terms of service apply.
Source: Read Full Article