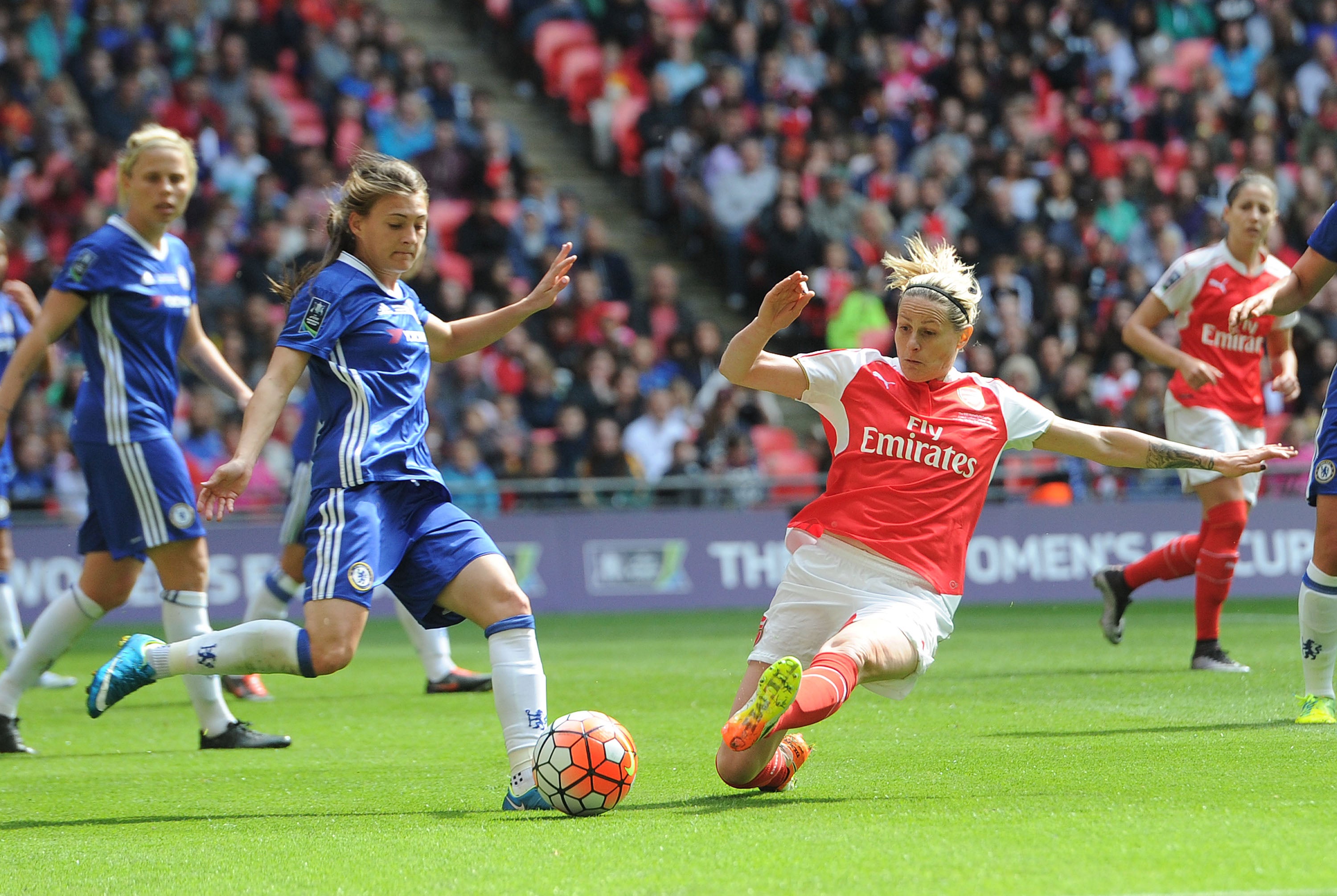 "Our record at the time was always very good. I think the last time I played against them was the FA Cup final at Wembley in 2016."
Even superficially, Sunday's encounter has much going for it. North versus west London, second against third, two sides who have won three WSL titles each. You have the best striker on the planet, and the competition's all-time leading goalscorer, Miedema, against challengers to her crown in the game's most expensive signing, Penille Harder, and Australia superstar Kerr. All overseen by two coaches, Joe Montemurro and Emma Hayes, who have seen and won more than most. Hayes, though, has had the better of it between the two, winning all of the previous six meetings.
But this weekend is bigger than this fixture, as vaunted as it may be. Saturday's opener sees up-and-coming league leaders United take on established force City in the Manchester derby, followed by a Midlands bout between Aston Villa and Birmingham City.
Not for the first time, the WSL is using a weekend free of domestic men's football to put their best foot forward, aided by broadcast companies such as BT Sport, who are going the extra mile by making Manchester United against Manchester City available for all on YouTube.
"It's great to have these weekends that we all talk about," beams Smith. "It's massive that we'll be able to watch them on our screens as well. There's all this top talent that it's important to put them on show."
There are two sides to this. More talent produces a better spectacle. But it also takes the game forward collectively. The adage of getting better by playing better opponents has become a key fundamental of the WSL, especially as progress varies across the league given the disparity when it comes to resources and, thus, professionalism.
"I remember some games I used to play in where you knew you had won before you stepped over the line. You knew there was a mental edge because we were 'Arsenal' and were unbeatable at times. It was a little bit less exciting. Now, it looks like any team can beat anybody."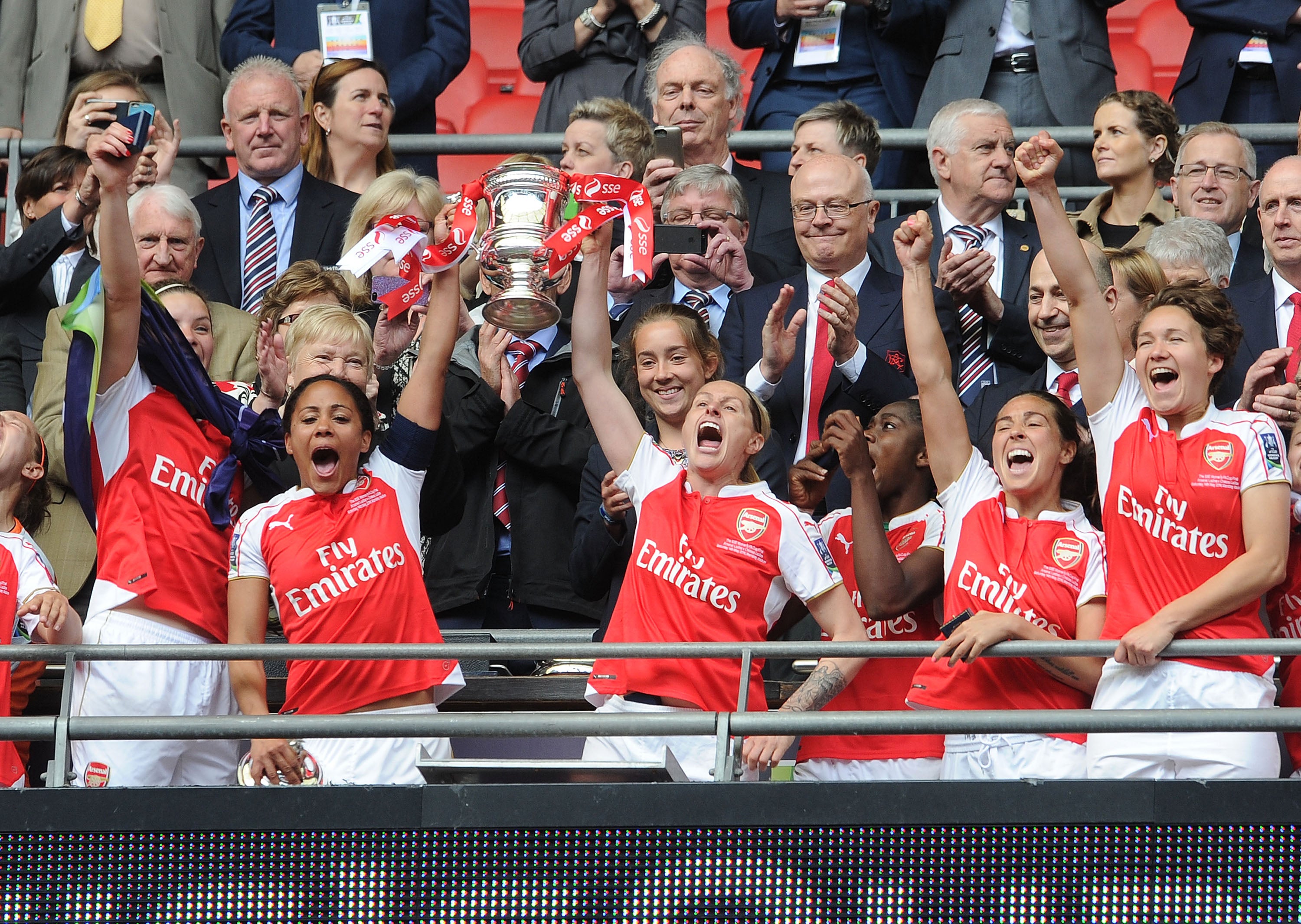 The key now is the next step. Such weekends do the game good, but sustaining the product means continuing its evolution. Standing still and admiring how far women's football has come is counter-productive, even if there is much to admire.
Over the last week alone there has been plenty of evidence suggesting there is still much to do. From Greg Clarke's comments that the lack of women's goalkeepers was due to girls not liking the ball being kicked at them, to a number of female players being prohibited from training during lockdown because the majority of their academies are not classified as "elite", while boys' academies are.
Clarke resigned from his post as chairman of the FA, but ridding the system of antiquated views is much easier than correcting antiquated small print. Smith, while disappointed by recent events, is cautiously optimistic, and is at the heart of some necessary changes.
Smith is part of the FA Girls Football Schools Partnership, which is looking to bring together schools committed to the growth and development of girls' football. With the help of Barclays, with whom Smith is a football ambassador, the scheme is looking to ensure greater resources and equipment. The aim is to ensure opportunities for girls have are on par with boys by 2024.
"I think back to my time – I played with boys and didn't have much opportunity to be in a girls' team at a young age. But that equal access is vital, and it's not just about creating the next generation of stars. It's about inspiring them and keeping them involved in the game: as a journalist, videographer or via other avenues."
As grand as weekends like this are for the current game, this is the kind of work behind the scenes that will ensure even better weekends lie ahead for women's football.
This weekend get a £10 free bet with Betfair, when you bet £10 on a Same Game Multi on the Premier League. Terms: Min £10 Same Game Multi bet on any EPL match this Fri – Sun. Free bet valid for 72 hours, awarded at bet settlement. Excludes cashed out bets. T&Cs apply.
Source: Read Full Article