Jordi Alba has demanded Barcelona fans show the team more respect after the hostile reception for the La Liga champions following last week's defeat in El Clasico.
Real Madrid inflicted a 2-0 defeat on the Blaugrana at the Bernabeu to regain top spot.
And the Nou Camp faithful were not shy in showing their dissatisfaction with their side throughout the game against Real Sociedad on Saturday.
Download the new Independent Premium app
Sharing the full story, not just the headlines
Alba was so incensed that after appearing to make it 2-0 in stoppage time, following Lionel Messi's opener, he responded to the supporters.
A cupped-ear celebration was then cut short after the linesman's flag ruled out the effort, meaning Quique Setien's side were forced to settle for a 1-0 victory.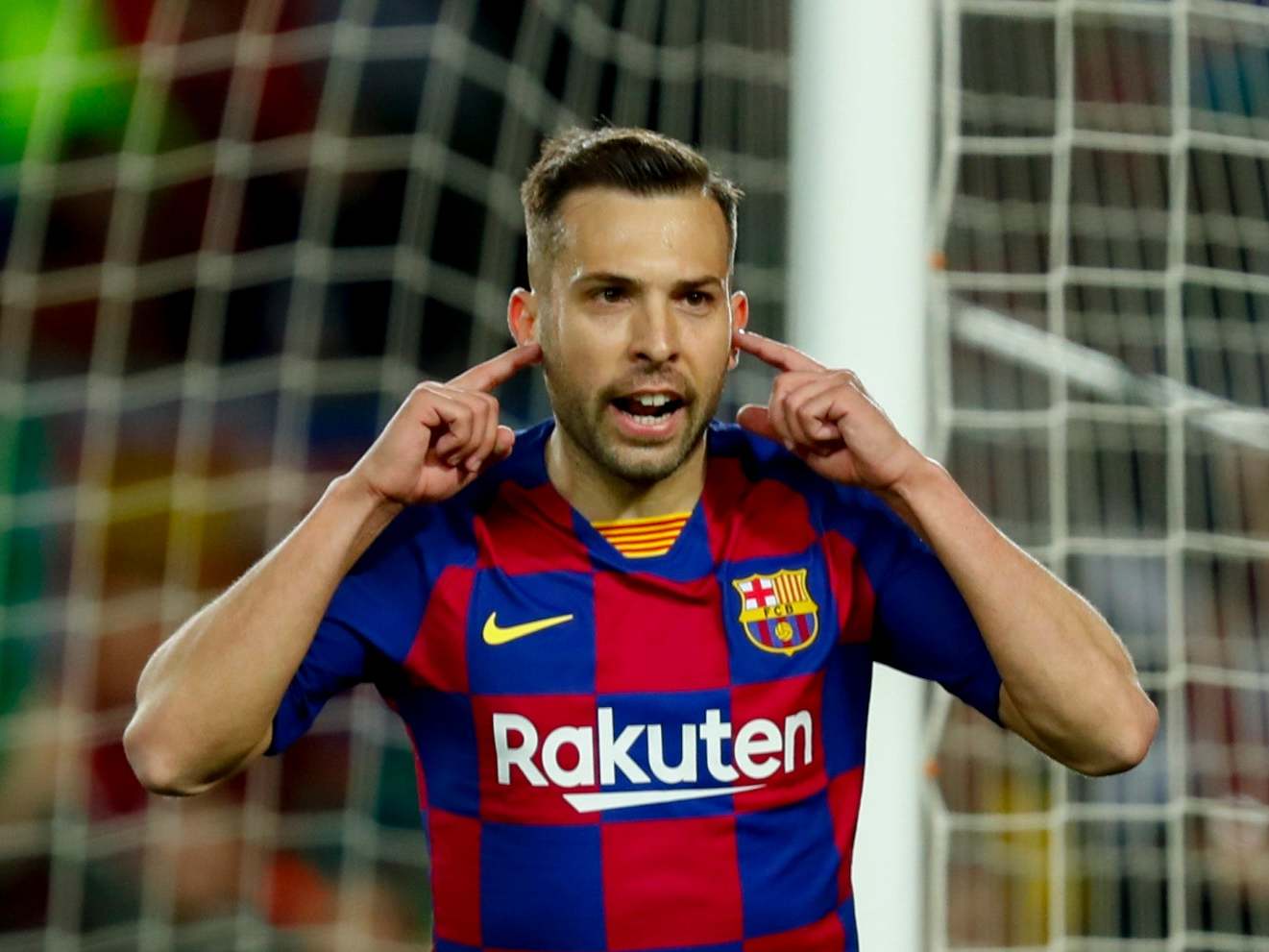 "No one likes to play poorly or how we're playing at the moment, but I don't like it when in the 15th minute with the score goalless there are whistles," Alba told reporters.
"No one likes it when the fans go against you, especially in your own stadium. Our attitude is good and all the players are giving everything out on the pitch. I'm not going to hide. Just as I respect everyone, they also have to respect me.
"I respect Barca fans a lot. Even falling [early] in the Champions League [in recent seasons], they have stuck with the team.
"It's not easy when things are not coming off, but we have to live with that at the end of the day. We know that if we're not at our best, it's going to be hard. We have to be strong mentally to turn the situation around."
Barcelona fans are also upset with president Josep Maria Bartomeu, with white handkerchiefs waved in protest to the way he is running the club currently.
Setien's No 2 Eder Sarabia also received a hot reception for reportedly screaming expletives throughout El Clasico, but Alba rejected reports that the players were upset with the coach.
"It's as if Sarabia killed someone," said the Spain international. "Can the coaching staff not express themselves as they want? The comments he made are the most normal in the world.
"He lives the game intensely, he didn't show a lack of respect to anyone. I would have done the same in his position — or worse. We're not annoyed, not at all."
Source: Read Full Article