The Nou Camp took to its feet. Then it froze. Even Ernesto Valverde had to double-take, still not quite registering what was right in front of him. All an injured Lionel Messi could do was smile wryly, slouch back ever so slightly into his chair, and wipe away the nostalgia.
On his first start for Barcelona, it had taken just 111 seconds for Ansu Fati to thrash a shot into the bottom corner. And there he stood: arms outstretched, almost statuesque, a teenage Redeemer soaking in the worship of over 80,000 people. Rarely has a generational shift felt so sudden – largely because Barcelona have waited for it for so long. In an instant, Fati went from anonymity to the youngest goalscorer in the club's history. As a graduate of La Masia, he didn't just inherit a new world but the weight of past glories, and almost a decade of frustration.
—
Download the new Independent Premium app
Sharing the full story, not just the headlines
The exterior is suitably glossy, a five-storey tower of transparent plastic and gold lettering, but the mystique behind the walls of Barcelona's famed academy has begun to fade. What started as a quaint farmhouse – and the spiritual home of Barcelona – was transformed into a showroom for the world's best young footballers in 2011, but even that conspicuously publicised rebuild couldn't disguise a production line that was beginning to falter.
Put simply, La Masia is a victim of its own success. A generation spearheaded by Messi, Andres Iniesta and Xavi Hernandez was an astronomic anomaly, a Haley's Comet of talent combining as part of the greatest team in history. Nine of the 2010 Spain World Cup-winning squad were part of that homegrown revolution, too – all individuals shaped and educated under one collective ideology. "What was taught first and foremost was a sense of togetherness, of empathy," former captain Carles Puyol told The Independent last year. "These values translated beyond football. It was such a tight-knit community, it was so small we were living in each other's pockets. I felt a sense of brotherhood."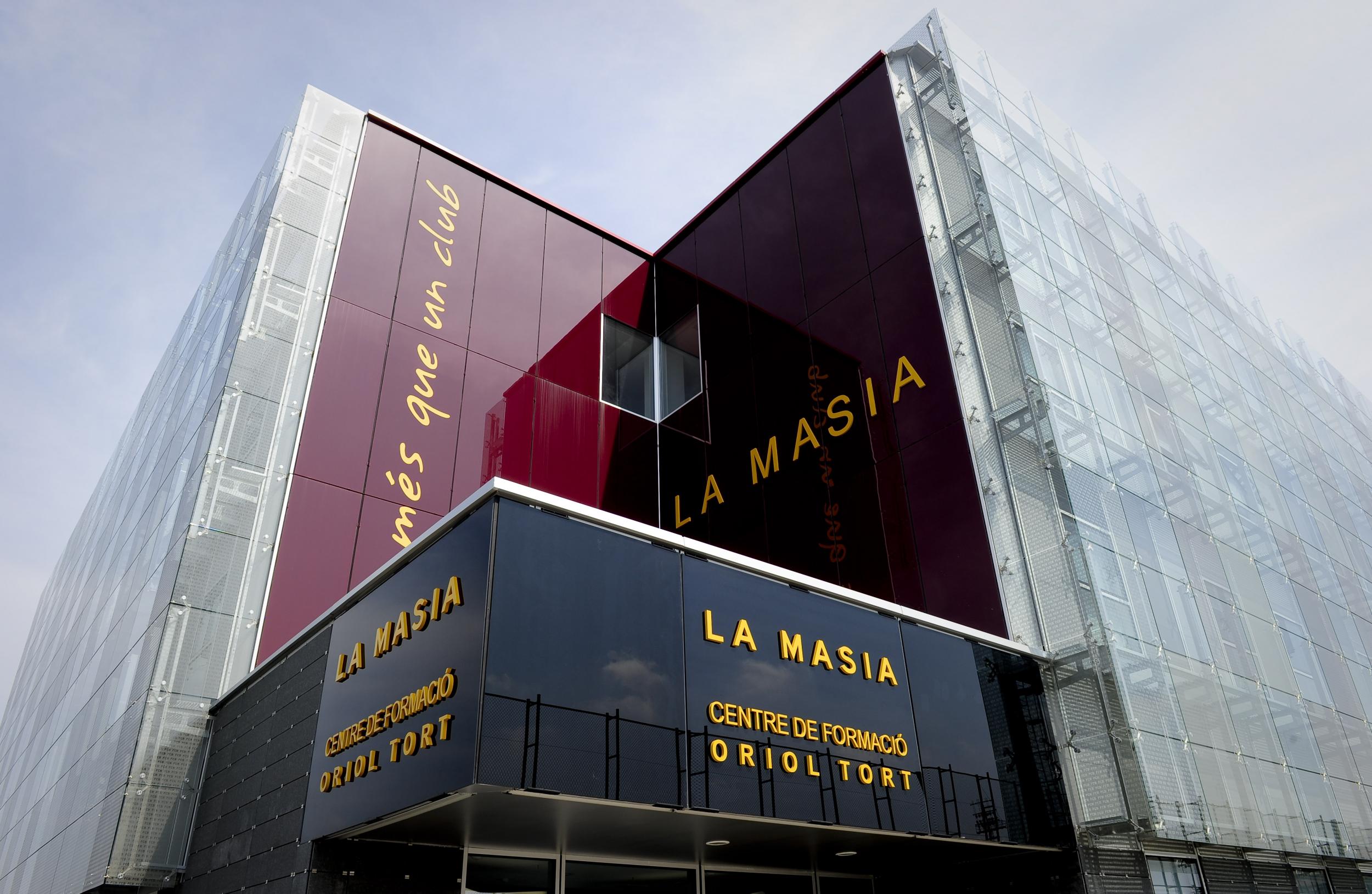 Almost every Barcelona player, Messi included, still cites those quasi-religious values when referring back to the academy. "You felt like you were with your family," adds Southampton midfielder Oriel Romeu, who left Barcelona in 2011.
Results and reverence put La Masia at the altar of modern football: the vision of Johan Cruyff, the birthplace of Barcelona's 'DNA'. And, on the one hand, that freakish standard was always going to be impossible to replicate. But it's not that so much as a new dawn hasn't broken but that, amid the club's urgency, politicking and greed to succeed, some of those "values" seemed to have been lost along the way.
—
Pep Guardiola always claimed "the biggest victory [as a manager] is to give a La Masia player their debut", and while it may be easy to sing the praises of youth after four years of relentless triumph, those words still ring true. In total, he gave 28 academy players their debut during his time in charge. Nor is it harsh to say that, with hindsight, very few of those names would stir masses of excitement now. Yet the constant drip always helped to rejuvenate the squad, the identity Guardiola himself was moulded by, and supporters with the irresistible thrill of a new star and an unknown ceiling. The season after Guardiola departed, just one player from La Masia made the leap to senior level.
"The good thing about [Pep] Guardiola was giving young players a chance," Romeu tells The Independent. "Not just a chance, but also the time to adapt and perform in a team. [Because] if you don't give them the moment or game time to prove themselves, there's nothing you can do."
The root of La Masia's slide can be traced back to Guardiola's departure in the summer of 2012. Traditionally, the club sought to recruit players as young as possible. "They had the power to bring in the best players from inside and outside Spain," Romeu adds. "You look at their teams and from U13 it's the best players at their age [in the world]. In the last four, five years, so many clubs are going there [to La Masia] to try and steal players at 16 or 17, and that leaves you less quality and players to break into the first team."
But while that might be true to an extent, it was Barcelona's own recruitment strategy that sparked that self-destructive pattern.
Between the biggest clubs, academy football is an arms race. Not every player will go into the first team and most are seen as investments to turn over. As a result, power isn't always dictated by what happens on the field, but simply the depth of your arsenal. While Manchester City were investing £200m to open a new academy, other sides in Germany and Spain were becoming smarter on smaller budgets to bridge the gap and scout better players.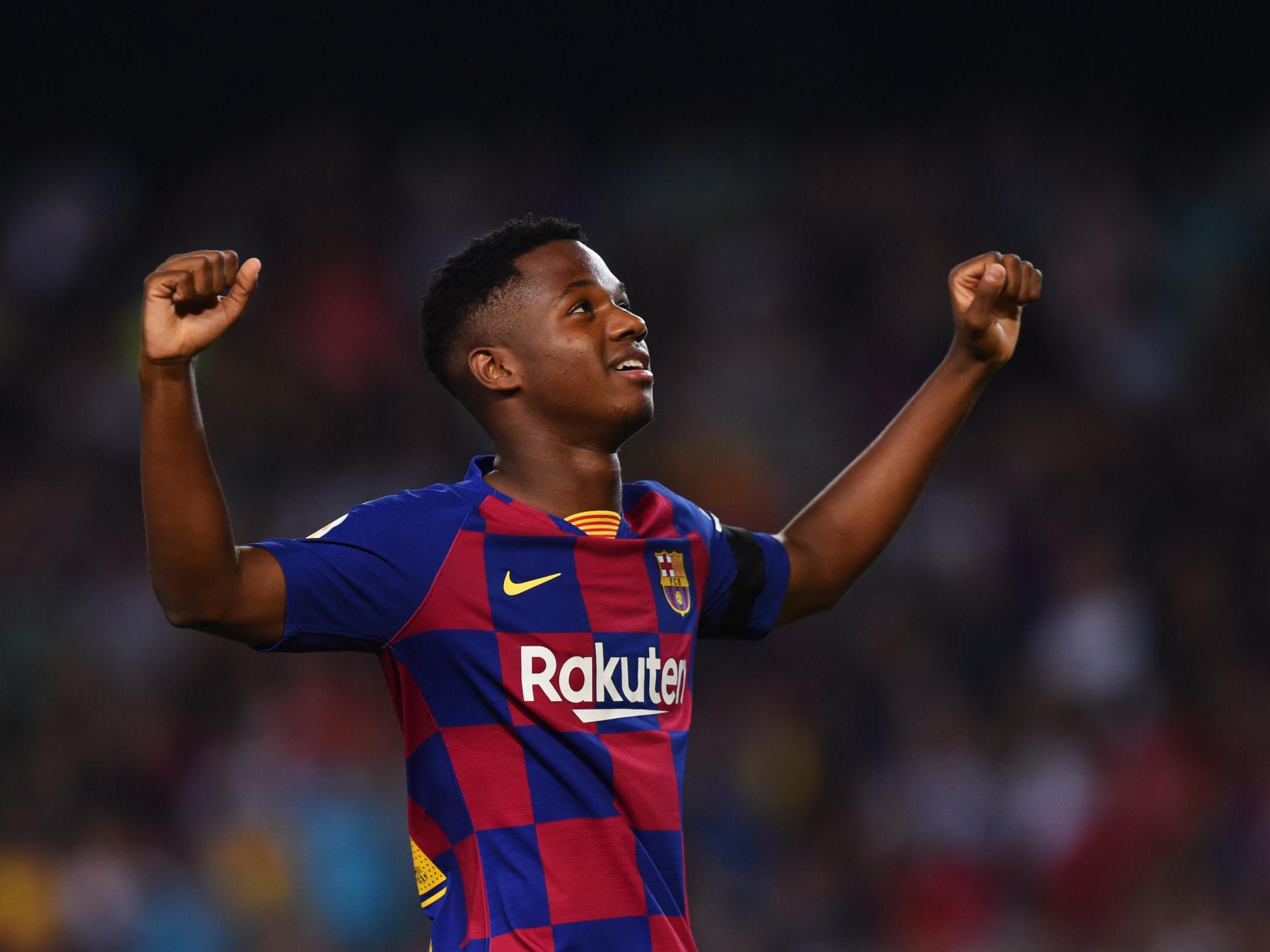 As their own youth teams showed signs of stalling, Barcelona responded by bringing in 34 players from outside the club into its B team. The scattergun approach backfired, 10 of those players were found by Fifa to have been signed illegally, and the club was later handed a 14-month transfer ban. Before it came into place, they rushed into signing a host of experienced first-team players – many such as Thomas Vermaelen and Jeremy Mathieu which were questionable. Just like that, the prospects who'd been indoctrinated for years in La Masia – "always playing the same system, the same style, no matter what age, just bigger moments and higher speeds," as Romeu explains – suddenly found themselves bottlenecked at both ends and began looking elsewhere.
When asked about the lack of players coming through at the time, it was easy to read the undertone in Gerard Pique's answer. "The more confidence you give for your own breeding, the greater the chance there is for those to stay," he said. Others, such as Iniesta, publicly agreed.
Despite the investment, Barca's B team was relegated to the third division in 2015. Some of the club's brightest talents, such as Dani Olmo (RB Leipzig) and Eric Garcia (Manchester City) left, and less than a year later Ernesto Valverde fielded an eleven without an academy graduate – Pique and Jordi Alba both left La Masia before later returning to Barcelona – for the first time in 16 years. Until Fati's emergence, Sergi Roberto had been the only player to recently establish himself as a first-team regular. A few weeks ago, he turned 28. To some, the decline is simply cyclical. To others, it's a tragedy in the face of tradition.
—
It's why Fati is not simply just the Next Big Thing. He is an antidote to all the recent criticism of the academy. A teenager plucked from the autonomous community of Mirandela by Barcelona aged 10, so nervous after being called up to first-team training that he couldn't eat or sleep. Before his senior debut against Osasuna, Fati had never even featured for the Barca's reserves. His impact has been seismic – already a semi-regular starter at 17, scoring a late Champions League winner against Inter Milan and recently a double against Levante – and the ripples impossible to contain. He's the player fans can idolise but also grow up alongside – something they haven't been able to experience since that golden generation all those years ago.
Names like Sergi Samper, Denis Suarez and Carles Perez have been hailed, stalled, and then sold. Carles Alena and Abel Ruiz have been sent out on loan, while Riqui Puig remains on the periphery. It only took two minutes for Fati to bypass them all. In the words of Valverde: "it's not normal".
For better or worse, Fati now shoulders the responsibility of restoring La Masia's past and leading its future – or 'Operacion Futuro' as dubbed by the Spanish press. The picture posted by Messi in a beaming hug with the teenager was the Argentine's own endorsement of that. The boy stepping out of the shadow of La Masia's greatest blessing, and charged with breaking its recent curse.
Watch El Clasico exclusively on LaLiga TV, available on Sky TV channel 435 or via Premier Sports.
Source: Read Full Article