Last week highlighted the best and worst of football, with fans ultimately triumphing against greedy and ignorant owners by using their voices to dismember a beast that threatened the very nature of sporting competition.
The abrupt quelling of The Super League was stark confirmation of a truth often forgotten – or at least disbelieved: Sport belongs to the fans.
That may sound like an exaggeration. It may sound idealistic. Supporters are often made to feel that their opinions are unheard or ineffectual in the grand scheming of those 'in power', but usually those opinions are observed. Unfortunately, however, the belief that effecting change is impossible is so disheartening that fans relent in their resistance. Owners, presidents and CEOs simply wait them out.
This week, though, the urgency and determination with which supporters opposed the European Super League was irresistible. In a matter of days, the beast was brutalised.
That stirring reality begs the question: What else can fans achieve?
Following Fabian Balbuena's unjust dismissal against Chelsea as West Ham suffered a most harmful home defeat in their bid to earn Champions League football, the criticism of VAR was as vociferous as it has ever been.
The Hammers' centre-back was shown a straight red for scraping his boot down Ben Chilwell's calf entirely accidentally while following through on a clearance. The Paraguay international didn't once divert his gaze from the ball.
In that sense, he didn't put a foot wrong. But referee Chris Kavanagh had an altogether different perspective.
West Ham coach David Moyes said at full-time: "I think it's a decision made by somebody who has never played the game.
"I don't know where Fabian can put his foot. There's not one bit of malice in that.
"You only have to be somebody who has never played the game [to make that decision]."
Of course, many VAR calls – usually involving offside, like a number seen last week – emphasise systematic faults, but Kavanagh's dubious decision highlighted the human fault element. No official watching Balbuena's challenge repeatedly on a monitor, in real-time or in slow motion, should arrive at the decision to present a red card.
That referees often fundamentally misunderstand the very sport they are meant to be officiating is unfortunately not a groundbreaking opinion, nor is the take that the implementation of VAR to rule armpits offside is an exercise in soullessness.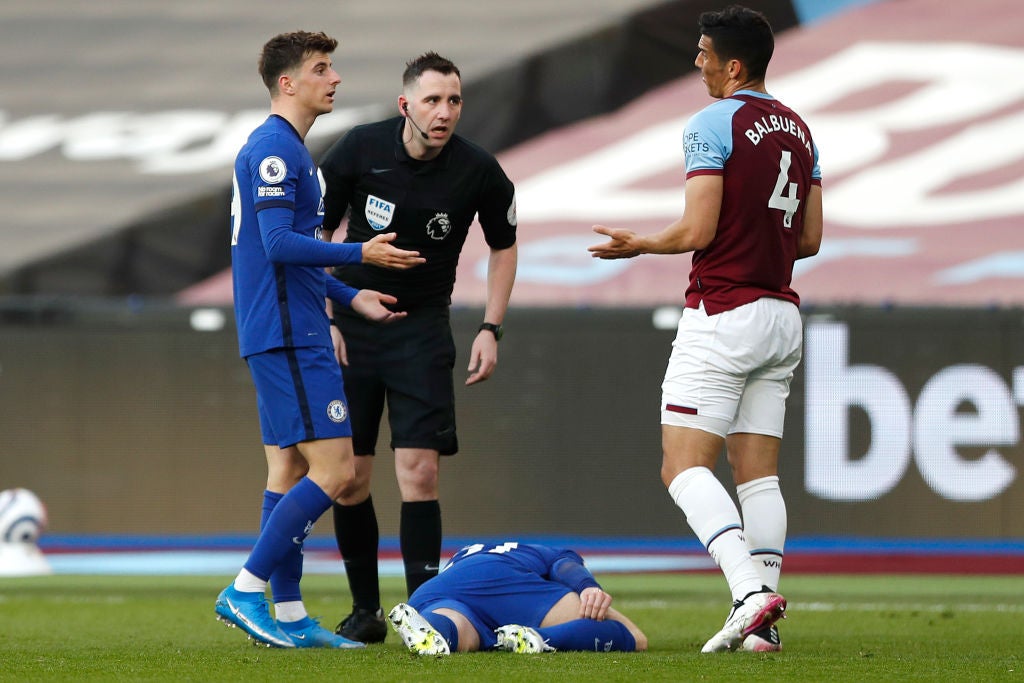 What could, however, be fresher food for thought is that fans might just be able to do something about the above.
Of course, supporters alone did not take down The Super League; players and coaches played their part in putting those responsible under immense pressure.
But fan protests and marches were undeniably the key drivers behind change, immediate change, and perhaps that is what it would take to finally see off this incarnation of VAR.
Whether such actions would lead to alterations of the system or its suspension entirely, fans needn't feel that they are helpless as they watch their sides suffer and the game they love reduced to digital diagrams, math equations and painfully frustrating misjudgements.
The Super League was an affront to football because it went against the very basis of sporting competition. While VAR doesn't have that level of impact on the game, nor is it as sinister, it is detrimental enough to the moments that make – or should make – someone fall in love with football.
Perhaps it is time to tackle VAR properly. Just be careful on the follow-through.
Source: Read Full Article