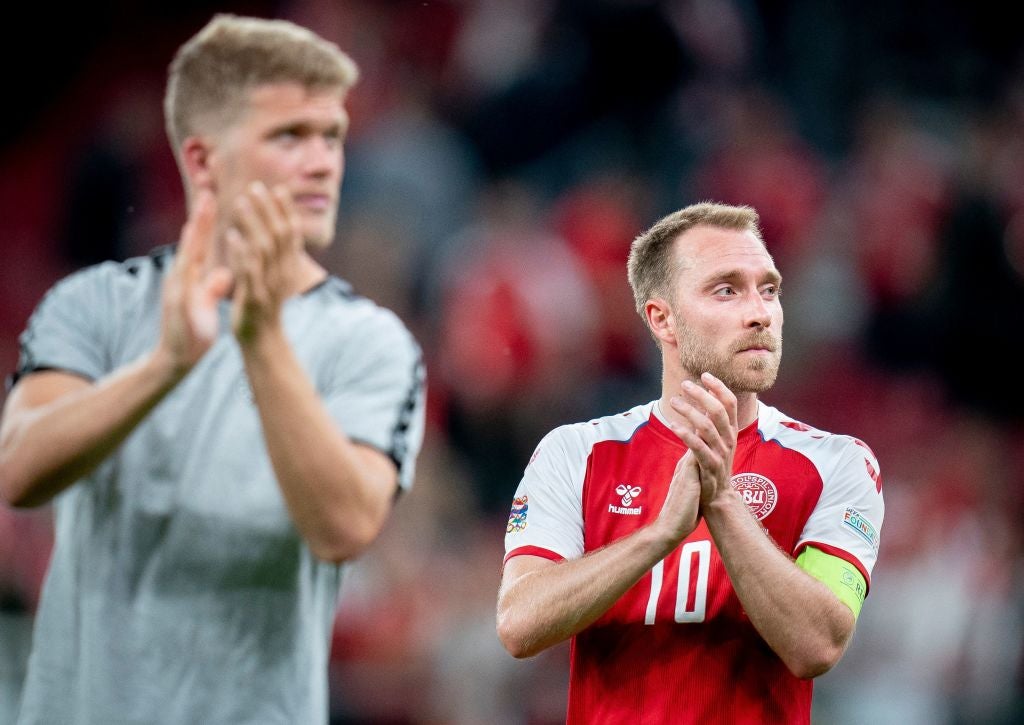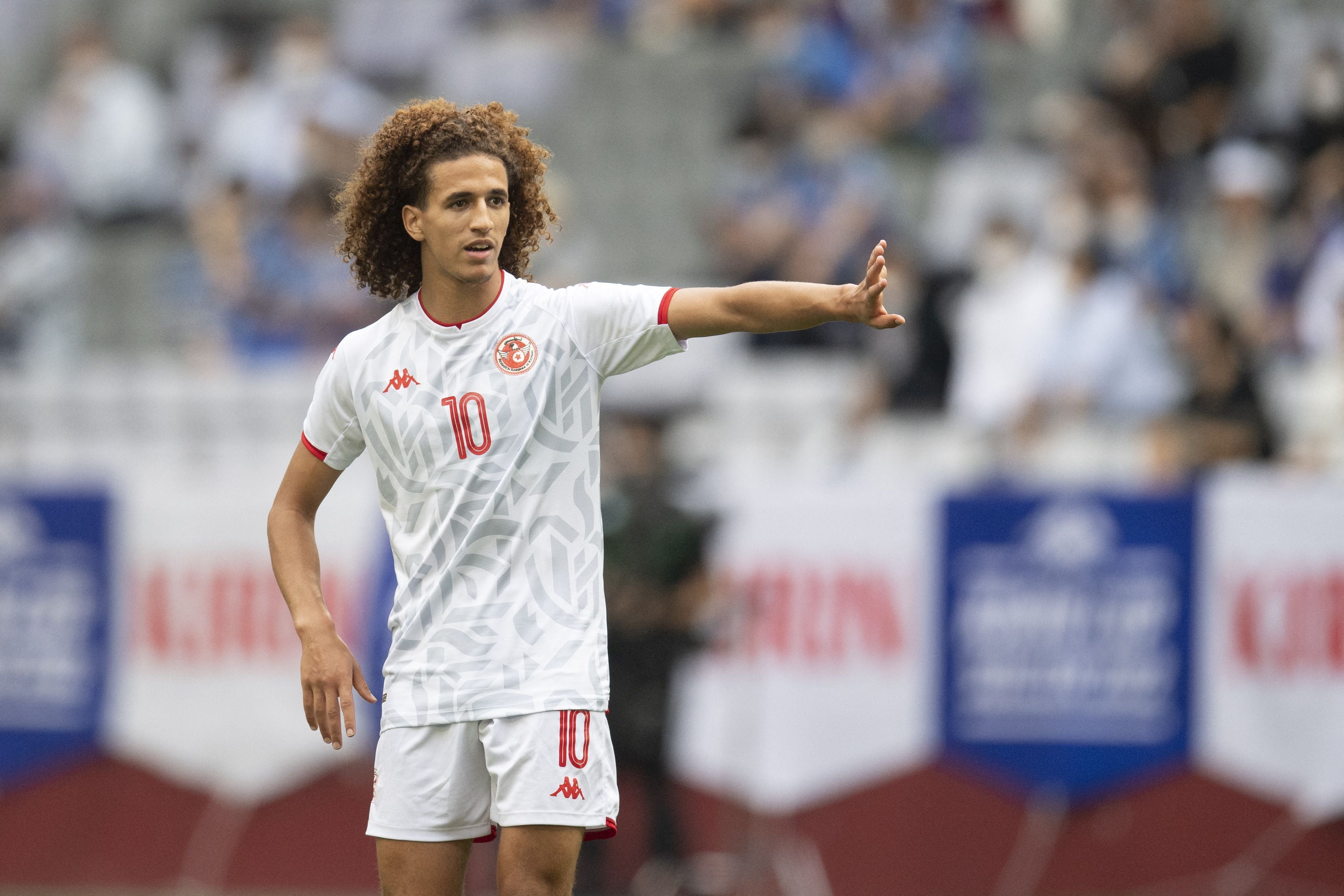 Argentina 1-2 Saudi Arabia
Roy Keane:
"They had something to hold on. Argentina didn't show the quality – the decision-making! Fantastic from Saudi Arabia! They got the bodies back, they were strong and got a bit of luck!"
Joe Cole:
"I thought 'what are they thinking with that high line'. Messi never got on the ball, one of the most quiet games I've seen him play!"
Argentina 1-2 Saudi Arabia
Graeme Souness, speaking on ITV:
"I am gobsmacked. I've never seen an Argentina team not turn up for the fight – they were wishy-washy today. I thought Argentina had another gear, they didn't have another gear!
"If that's their quality, England have nothing to fear if they face them in this competition. Argentina didn't match them. They got intimidated today by Saudi Arabia! They got rolled over by a very enthusiastic and aggressive Saudi Arabia! I am so disappointed in Argentina!"
Argentina 1-2 Saudi Arabia
The Saudi squad run over to celebrate in front of their adoring fans – what a special moment for Saudi Arabia and this World Cup!
Humilation for Lionel Messi and Argentina…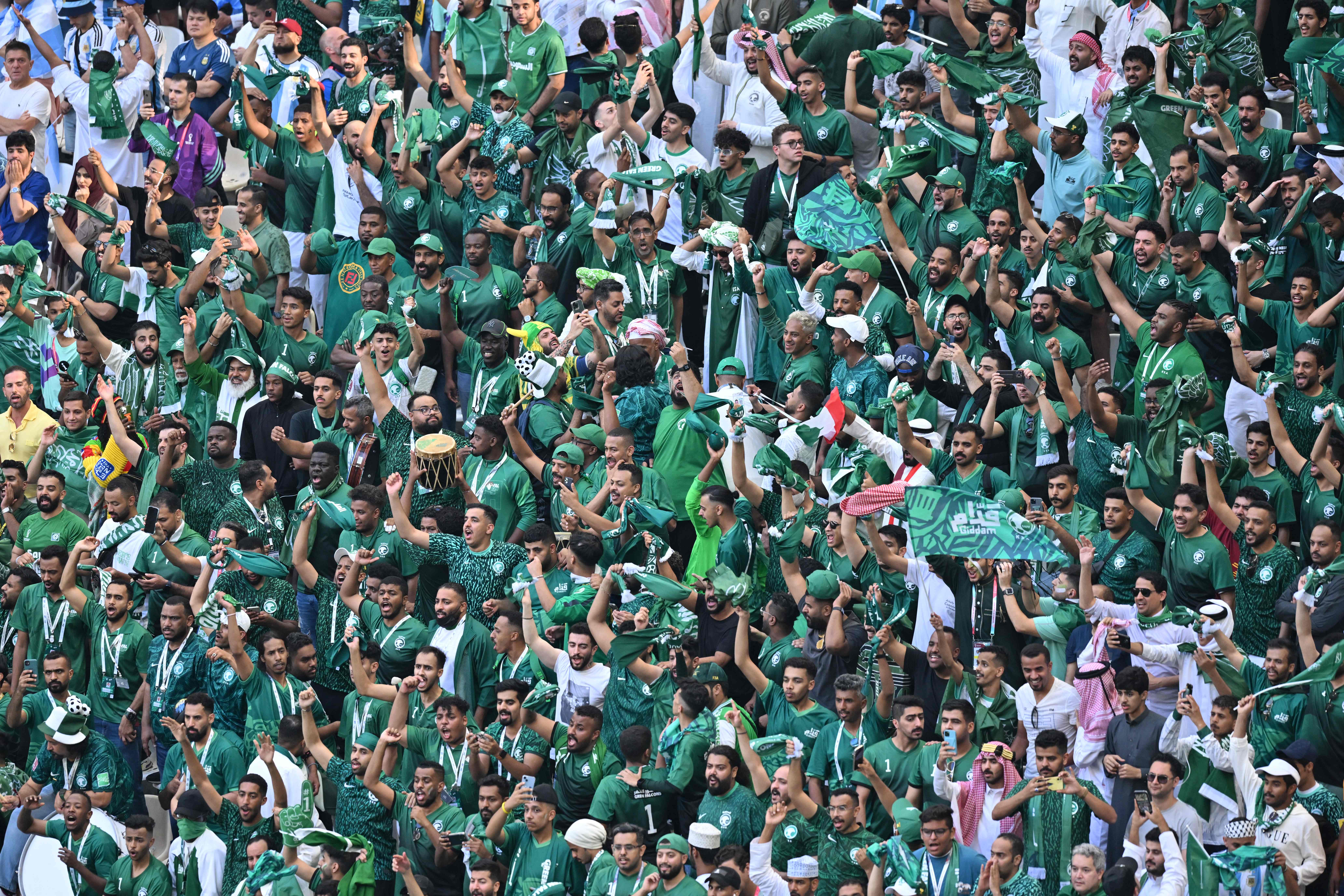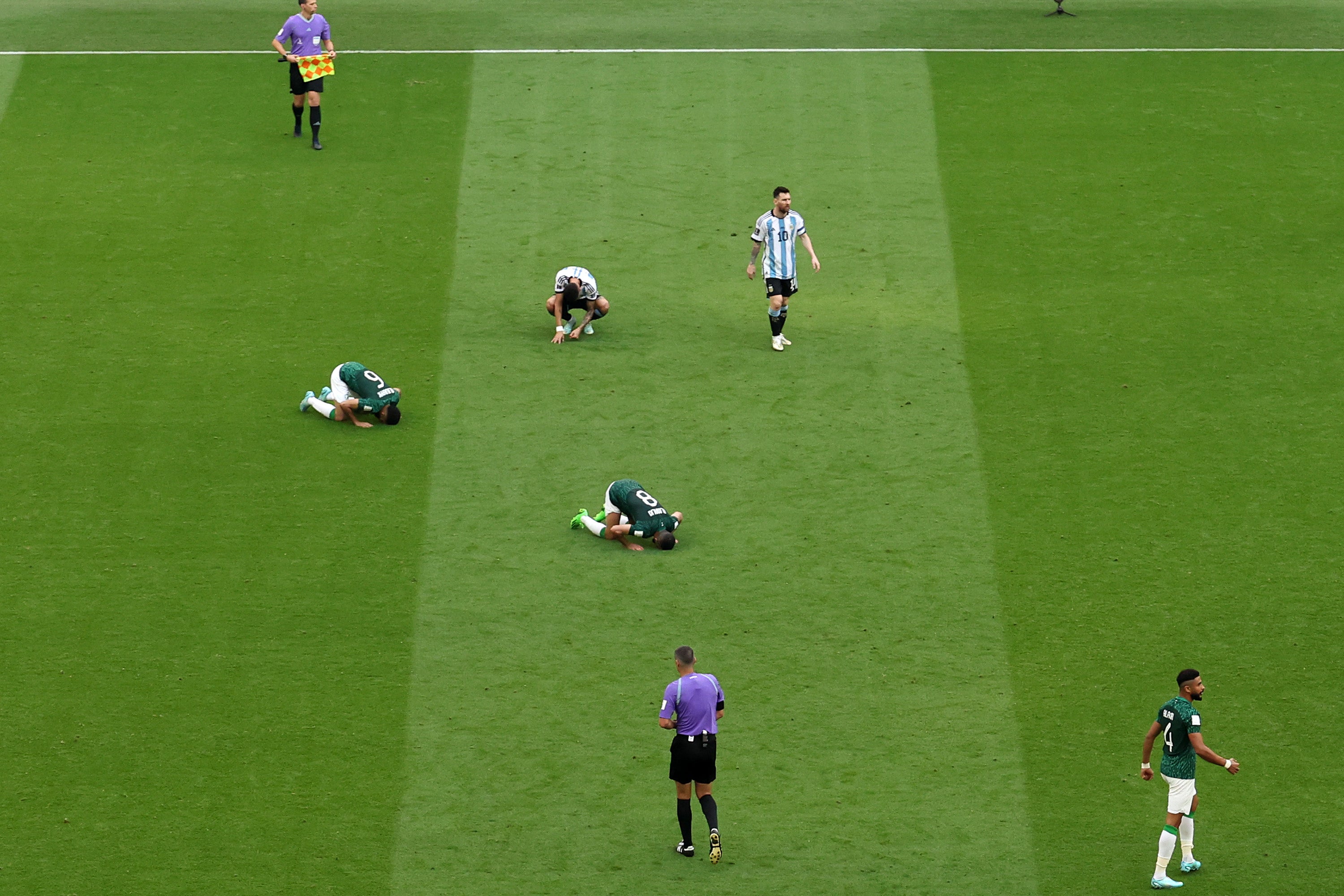 Argentina 1-2 Saudi Arabia
FULL-TIME!
Can you believe it?! Saudi Arabia – the 53rd ranked team – have beaten Argentina at the World Cup!
It's Argentina's first loss in three years! But it's jubilation for Saudi Arabia! The players fall to the ground – the subs run onto the pitch!
An all-time World Cup shock!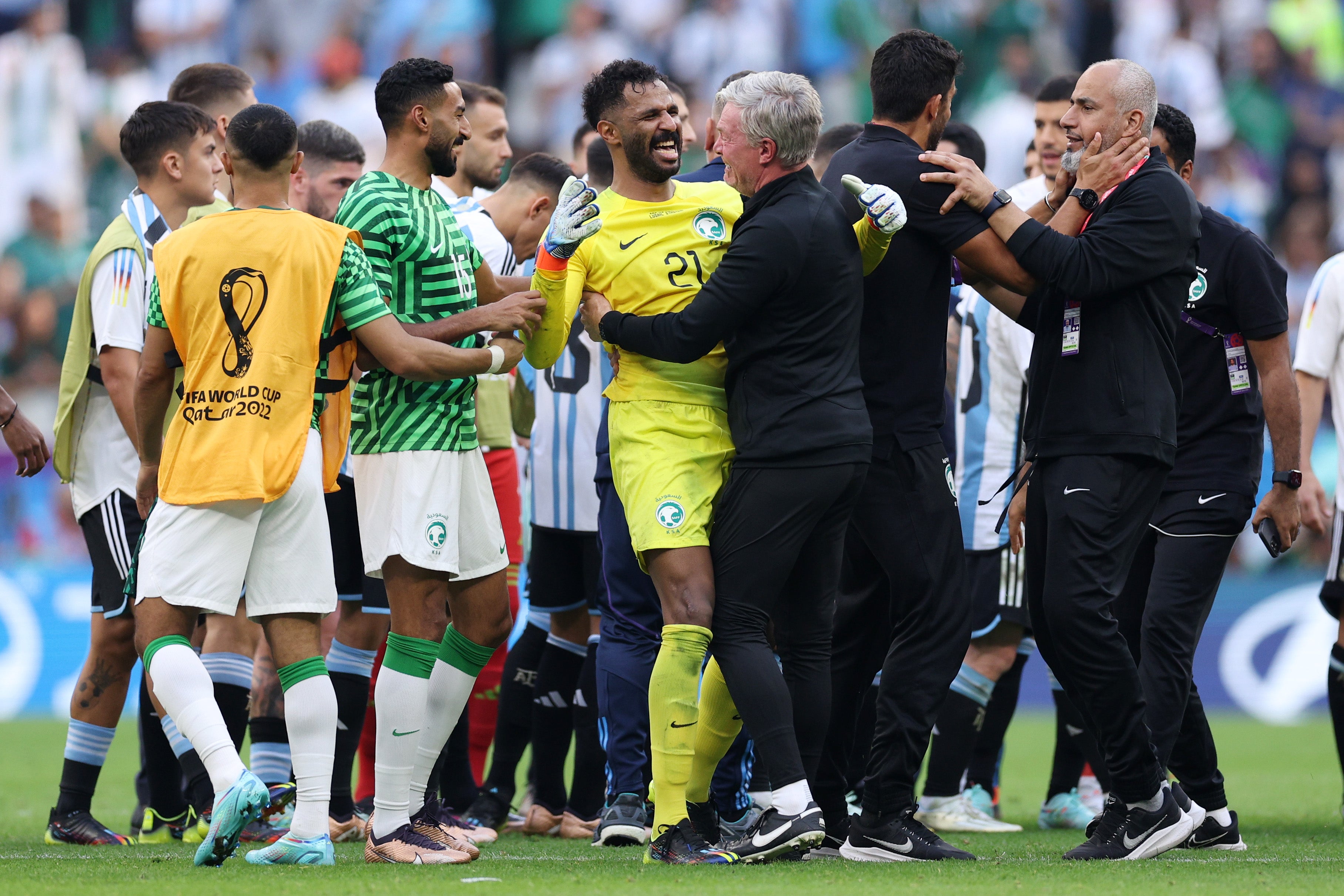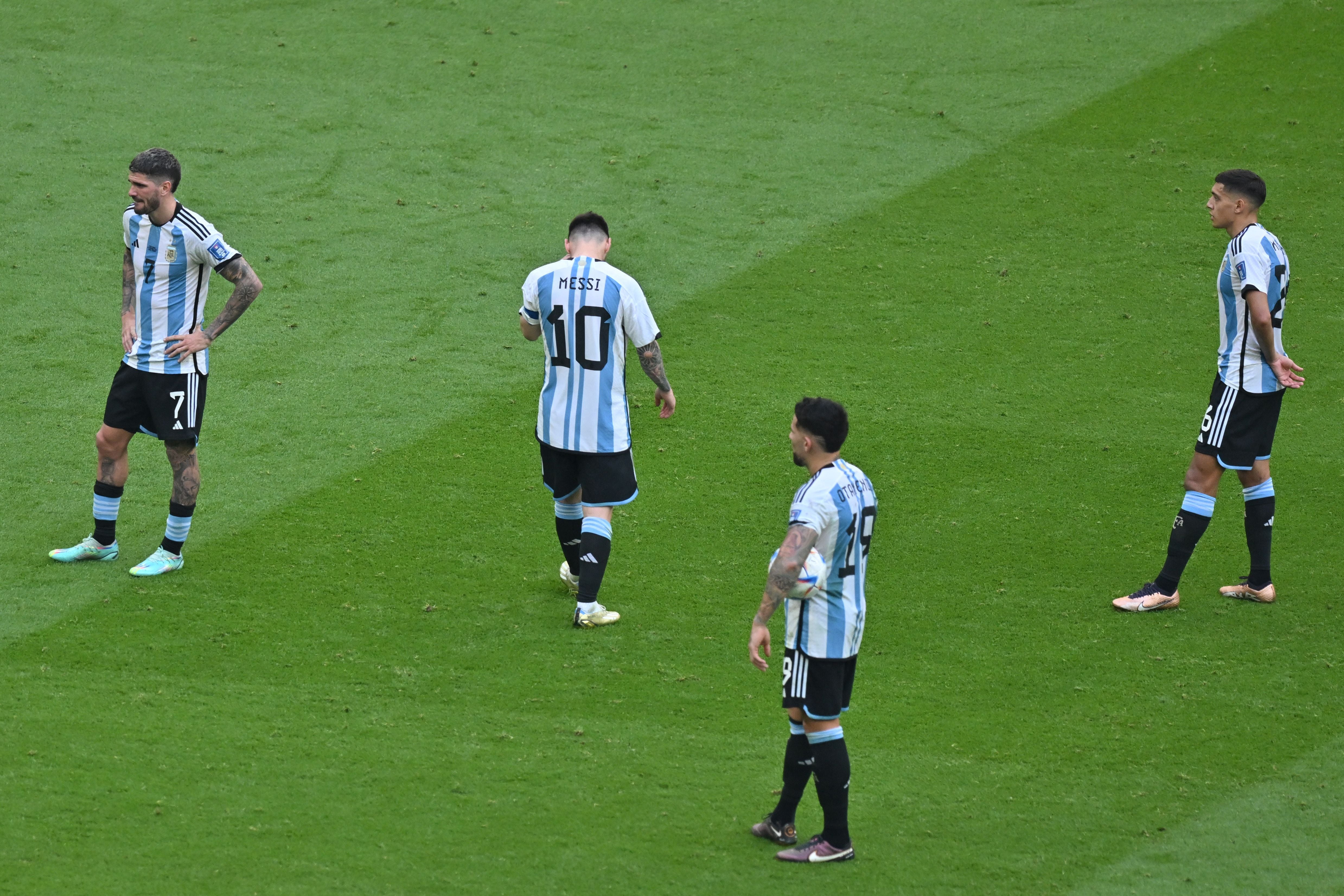 Argentina 1-2 Saudi Arabia
90+10 mins: Di Maria crosses in and Alvarez heads towards goal… but it's saved again by Alowais!
Saudi Arabia are nearly there…
Argentina 1-2 Saudi Arabia
90+10 mins: Alvarez wins a corner for Argentina…
Last chance saloon now..
Argentina 1-2 Saudi Arabia
90+9 mins: Yasser Alshahrani is on a stretcher – he looks OK, though will be substituted!
Mohammed Alburayk will take his place. Got about three minutes left of playing time I reckon…
Argentina 1-2 Saudi Arabia
90+5 mins: A Saudi player is down here in the box – Alowais comes out to punch the ball and knees the Saudi player in the face!
No time wasting here. The keeper is distraught. It looks very serious here…
Argentina 1-2 Saudi Arabia
90+2 mins: Saudi clear the ball off the line!
Alowais can only palm the cross to Alvarez, whose effort is headed off the line from Alamri!
High-fives all round! Saudi keeper Alowais booked as he complains he should have had a free-kick!
Argentina 1-2 Saudi Arabia
90+1 mins: Messi's free-kick is tame and headed clear… and is wildly celebrarted by Saudi Arabia!
Register for free to continue reading
Registration is a free and easy way to support our truly independent journalism
By registering, you will also enjoy limited access to Premium articles, exclusive newsletters, commenting, and virtual events with our leading journalists
{{#verifyErrors}} {{message}} {{/verifyErrors}} {{^verifyErrors}} {{message}} {{/verifyErrors}}
By clicking 'Create my account' you confirm that your data has been entered correctly and you have read and agree to our Terms of use, Cookie policy and Privacy notice.
This site is protected by reCAPTCHA and the Google Privacy policy and Terms of service apply.
Already have an account? sign in
By clicking 'Register' you confirm that your data has been entered correctly and you have read and agree to our Terms of use, Cookie policy and Privacy notice.
This site is protected by reCAPTCHA and the Google Privacy policy and Terms of service apply.
Register for free to continue reading
Registration is a free and easy way to support our truly independent journalism
By registering, you will also enjoy limited access to Premium articles, exclusive newsletters, commenting, and virtual events with our leading journalists
{{#verifyErrors}} {{message}} {{/verifyErrors}} {{^verifyErrors}} {{message}} {{/verifyErrors}}
By clicking 'Create my account' you confirm that your data has been entered correctly and you have read and agree to our Terms of use, Cookie policy and Privacy notice.
This site is protected by reCAPTCHA and the Google Privacy policy and Terms of service apply.
Already have an account? sign in
By clicking 'Register' you confirm that your data has been entered correctly and you have read and agree to our Terms of use, Cookie policy and Privacy notice.
This site is protected by reCAPTCHA and the Google Privacy policy and Terms of service apply.
Source: Read Full Article