If Essendon match the formal terms offered to Alastair Clarkson by North Melbourne, the Bombers will have a significant advantage over the Kangaroos, simply by dint of their size and underlying institutional strength.
The Essendon playing list, while lacking in superstar quality, is closer to finals and premiership contention than that of North, who face at least another two years of rebuilding before September is feasible.
Given a choice, most coaches would fancy that Essendon are the more enticing proposition.
"I think he will go for the club with more resources at their disposal," predicted Dermott Brereton, one of two board members who voted against Clarkson's appointment at Hawthorn in 2004. Brereton left the Hawthorn board after Clarkson's first year because he felt the coach needed a clean slate and only directors who had backed him.
Assuming Essendon come to the party with a similar deal of at least five years – and they will not get Clarkson if they don't – North will only have a couple of selling points in comparison with the more powerful club.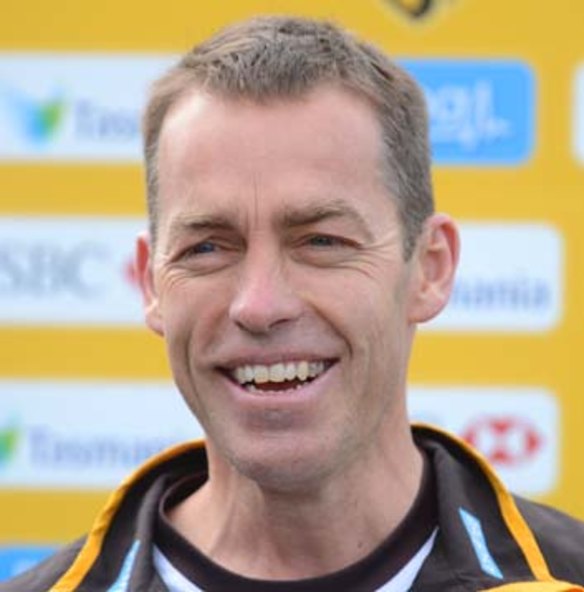 Alastair Clarkson.Credit:Pat Scala
One is that the Kangaroos will give Clarkson as much control as a coach can have in 2022, making him Denis Pagan redux. While handing a coach near-total control is often unhealthy, it is hard to see how Clarkson wouldn't exercise that power at Arden Street.
North are approaching Clarkson on bended knee. The relationship will therefore be on his terms.
The other positive point of difference North can offer – and the romance of returning to his old club won't count for much – is lower expectations. Clarkson would be expected to lift Essendon into finals immediately; at North, he will have a two- or three-year amnesty.
Based on his Hawthorn history, Clarkson will want to be sure that key figures at Essendon have his back. At Hawthorn, he had club legend Jason Dunstall, on the board from 2004 until 2013, in his corner and acting as human shield against Jeff Kennett.
Further, for most of his reign at Hawthorn, Chris Fagan was not only a rock in support, but also a voice who could temper Clarkson's domineering excesses.
Essendon, thus, will need to demonstrate to Clarkson that his career won't founder on club instability, divisions – such as those that have been exposed this week – or blunders in list management, conditioning and player welfare.
If true to his Hawthorn ways, people who worked with Clarkson at the Hawks reckon he will need to be assured that there are sufficient people he can trust, staff who will back him against all foes – foreign and domestic.
He would know that the Bombers have already treated their coach Ben Rutten shabbily and is entitled to know that if expectations aren't met by the middle of 2024, that the Dons won't diminish his authority. It is quite remarkable that Operation Clarko is in train while Rutten is the coach and contracted for 2023.
Essendon will need to earn Clarkson's trust and hand him power. The club has not succeeded with any coach since Kevin Sheedy, having failed to date with two outsiders with Richmond pedigrees (Rutten and Matthew Knights), a big-name premiership coach (John Worsfold, imported in a crisis) and a deified favourite son (James Hird) whose tenure was undone by the drugs saga.
To land Clarkson, Essendon will need to hand him more authority than any coach since Sheedy (possibly excepting Hird). In effect, this means facilitating his choice of assistants, his fitness/conditioning man (he's worked at Hawthorn with Essendon incumbent Sean Murphy) and, not least, he will want a say in the person managing the list. Some assistants, such as Blake Caracella, are contracted for next year.
Todd Viney is viewed as a probable Clarkson lieutenant. Viney worked at Melbourne with football boss Josh Mahoney, whom Clarkson knows from their time at Port Adelaide.
New Essendon chairman David Barham, is a veteran TV sport producer.Credit:The Age
If Clarkson lands at Tullamarine, it will be fascinating to see whether he is willing to work with the charismatic, yet contentious list boss Adrian Dodoro, who is heavily aligned to Sheedy, now on the board and a paid consultant/ambassador with institutional clout.
If Clarkson and/or Viney want someone other than Dodoro, I doubt that Sheedy or any influential supporters – or even the board – would be able to veto his wish.
For the new president David Barham, the Clarkson equation is as follows: To get him, you hand him the keys and other forces within the club – coteries, past players and legends – will see their voices muted.
Most Viewed in Sport
From our partners
Source: Read Full Article