The haka has proved intimidating for all sorts of rugby sides but a former Wallabies coach has called for Australia to stand up to the challenge.
Australia takes on New Zealand in third Bledisloe Cup game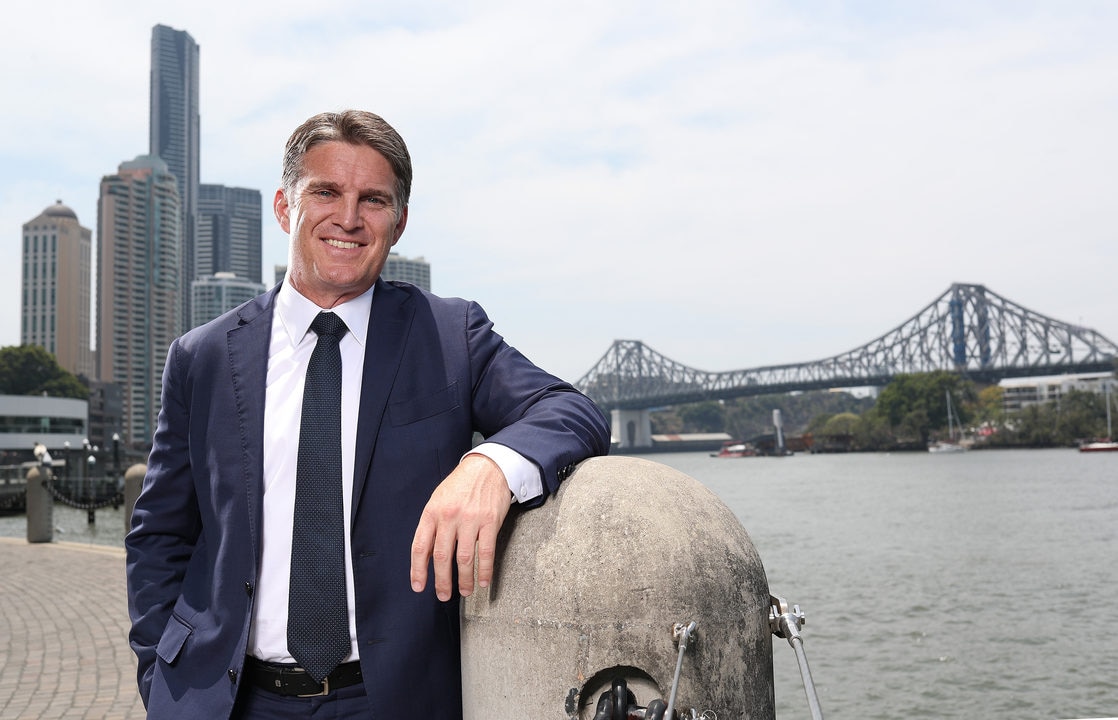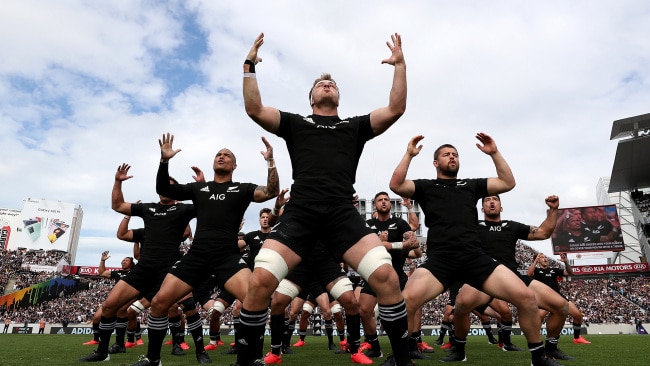 AUCKLAND, NEW ZEALAND – OCTOBER 18: Sam Cane of the All Blacks leads the haka during the Bledisloe Cup match between the New Zealand All Blacks and the Australian Wallabies at Eden Park on October 18, 2020 in Auckland, New Zealand. (Photo by Phil Walter/Getty Images)
If Australia want to have any hope of ending 18 years of Bledisloe woe, the Wallabies need to win at ANZ Stadium tonight.
New Zealand hold a 1-0 lead after a draw and an All Blacks win in New Zealand but the series has moved across the Tasman with Australia looking to bring the cup home for the first time since 2002.
Watch every match of the 2020 Bledisloe Cup & Tri Nations Live & On-Demand on Kayo. New to Kayo? Get your 14-day free trial & start streaming instantly
Live Updates
Unlikely boost to keep 18-year hope alive
Whether or not the Kiwi great is playing some mind games, Wallabies fans are going to try and think positive.
On Channel 10, Gordon Bray revealed the Wallabies had been training in the Hunter Valley with seven days of rain and nearly 150ml at their training camp – maybe Mehrtens is onto somehting.
Bledisloe Cup III Teams
Jones, however, wants to see the side stand up in defiance of the challenge laid down by the All Blacks' haka.
"Rather than taking a knee or wearing the indigenous Wallaby jersey, take a stand against the haka," Jones wrote.
Their pre-match haka has long been a feature of the All Blacks' game-day, regardless of whether they are playing on home soil or abroad – as do nations such as Samoa, Tonga and Fiji when they are performing their cultural challenges.
While they are doing so, their opposition are required to keep a 20m distance under World Rugby regulations.
There have been several occasions where the All Blacks' haka has been challenged in some way. Ahead of their semi-final at last year's World Cup, England stood in a V-formation to face the haka to show they were ready to fight; France did the same ahead of the 2011 World Cup final. Four years earlier, France walked up to the All Blacks and stood face to face with them as they were laying down the challenge.
Australia have mounted their own challenge in the past, including in Wellington in 1996 where the Wallabies turned their backs on the haka – focusing on their own warm-ups instead. The All Blacks won the game 43-6.
While it has become a big feature of the All Blacks, Jones wrote that he thought it was extraordinary World Rugby allowed the All Blacks to perform it ahead of every game regardless of location.
"Remember, they get a national anthem as well," he wrote.
"I would like the Wallabies to go "old school" on Saturday. By that I mean standing up to the All Blacks when they perform the haka.
"Why should they have to stand 20m away? I would be saying to the team, get in their faces.
"The Wallabies have to make a stand on Saturday. It starts before the kick-off; it should start during the haka. If World Rugby wants to fine the Wallabies, then so be it. Wallaby supporters would pay the fine 10 times over. We just want to see our boys play with passion and belief.
"I mean no offence to the All Blacks. They are a wonderful side. New Zealand is a fine country and we have the best of relationships. But, nonetheless, I do not believe the All Blacks have any right issuing a challenge to the Wallabies on Australian soil."
– NZ Herald
Source: Read Full Article