In a recent study posted to the medRxiv* preprint server, the researchers assessed the effectiveness of coronavirus disease 2019 (COVID-19) vaccines against related hospitalizations and death.
Various studies have reported the waning efficacy of severe acute respiratory syndrome coronavirus 2 (SARS-CoV-2) vaccines. Amid these reports, the effectiveness of administering heterologous COVID-19 vaccine schedules needs extensive research.
About the study
In the present study, the authors estimated the vaccine effectiveness (VE) of the BNT162b2 messenger ribonucleic acid (mRNA), cold sore medicine zilactin lip balm the Moderna mRNA-1273, and the chimpanzee adenovirus-vectored vaccine developed by the University of Oxford-1 (ChAdOx1) vaccines against COVID-19-related hospitalizations and deaths.
The team performed a test-negative design study involving the populations residing in Quebec, Ontario, Manitoba, and British Columbia (BC) who were tested for SARS-CoV-2 infection. The eligible participants were residents aged 18 years or over, qualified to receive provincial health insurance, not a resident of long-term care institutions, and tested for COVID-19 between the date of vaccine availability and 30 September 2021.
The primary outcome of the study included COVID-19-related hospitalization or death recognized by administrative databases and/or notifiable disease reporting systems. The team defined COVID-19 hospitalization as the admission of a patient to a hospital or an intensive care unit (ICU) with a positive SARS-CoV-2 test 14 days prior or three days after hospitalization. COVID-19 death was described as death after a recent SARS-CoV-2 positive test, reported from notifiable disease reporting systems, or the incidence of death reported within 30 days of testing SARS-CoV-2 positive or within seven days of post-mortem. The team included COVID-19-related hospitalizations and deaths occurring before 30 September 2021.
Participants who reported COVID-19 hospitalizations and deaths were considered test-positive cases, while those who tested negative but presented COVID-19 symptoms were considered test-negative controls. SARS-CoV-2 lineage of the positive samples was determined via whole-genome sequencing (WGS) or screening polymerase chain reaction (PCR) tests as either SARS-CoV-2 Alpha, Beta, Gamma, Beta/Gamma, or Delta variants of concern (VOCs) or non-VOC SARS-CoV-2.
The team collected information including age, sex, residential area, two-week test periods, number of reverse-transcriptase PCR (RT-PCR) tests taken three months before the beginning of the study, high-risk comorbidities, and the receipt of influenza vaccinations in the previous years.
Results
The study results showed that among the 2,508,296 SARS-CoV-2-tested participants, 33,420 reported severe COVID-19-related outcomes. At least one dose of a COVID-19 vaccine was received by almost 13% to 20% of the SARS-CoV-2-positive severe outcome cases and 4% to 46% of the symptomatic test-negative controls. Test positive cases were more likely to be male, older, not have tested for COVID-19 in the last three months, have a comorbidity, and have been vaccinated against influenza.
The adjusted VE (aVE) was found to be 83% against COVID-19-related hospitalization and 83% against death post the first vaccine dose, while the same increased to 98% for both the outcomes post the second dose. An increase in the aVE was also observed against severe COVID-19 outcomes of hospitalization or death from 43% zero to 13 days after the administration of the first dose to 87% 84 days after the first dose. Furthermore, aVE also improved from 93% zero to six days to 98% more than 112 days after the receipt of the second vaccine dose. For CHAdOx1 vaccinations, the aVE against severe outcomes rose from 37% zero to 13 days to 88% 56 days and more after the first dose, which further increased to 97% 56 days and more after the second dose administration.
Moreover, the aVE against COVID-19-related severe outcomes more than 14 days after the first dose was higher in individuals aged between 18 to 59 years as compared to older adults aged 80 years and more and in participants who had comorbidities versus those who did not. However, the aVE was similar for all sub-groups seven days or more after the administration of the second dose.
The aVE against COVID-19-related severe outcomes was more than 80% for over 14 days after the receipt of the first dose of mRNA-1273, BNT162b2, or ChAdOx1 vaccines. The aVE for the same outcome increased to 97% and higher more than seven days after the second vaccine dose. Notably, the aVE against severe COVID-19 outcomes was comparable seven days and more after the second dose of a ChAdOx1/mRNA mixed or mixed mRNA schedule. Moreover, aVE against COVID-19 severity caused by VOC infection was 61% against the SARS-CoV-2 Beta VOC and 89% against the Delta VOC 14 days and more after the first dose, which increased to over 97% against the Alpha, Gamma, and Delta VOCs seven days and more after the second dose.
Conclusion
The study findings showed that two doses of mRNA or ChAdOx1 vaccines provided efficient protection against severe COVID-19 outcomes like hospitalizations and deaths before the emergence of the SARS-CoV-2 Omicron VOC. The researchers believe that the administration of homologous and heterologous vaccines could provide robust protection against COVID-19 severity.
*Important notice
medRxiv publishes preliminary scientific reports that are not peer-reviewed and, therefore, should not be regarded as conclusive, guide clinical practice/health-related behavior, or treated as established information.
Journal reference:
Nasreen, S. et al. (2022) "Effectiveness of COVID-19 vaccines against hospitalization and death in Canada: A multiprovincial test-negative design study". medRxiv. doi: 10.1101/2022.04.13.22273825. https://www.medrxiv.org/content/10.1101/2022.04.13.22273825v1
Posted in: Medical Science News | Medical Research News | Disease/Infection News
Tags: Adenovirus, Chimpanzee, Coronavirus, Coronavirus Disease COVID-19, covid-19, Efficacy, Genome, Health Insurance, Homologous, Hospital, Influenza, Intensive Care, Omicron, Polymerase, Polymerase Chain Reaction, Research, Respiratory, Ribonucleic Acid, SARS, SARS-CoV-2, Severe Acute Respiratory, Severe Acute Respiratory Syndrome, Syndrome, Vaccine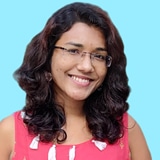 Written by
Bhavana Kunkalikar
Bhavana Kunkalikar is a medical writer based in Goa, India. Her academic background is in Pharmaceutical sciences and she holds a Bachelor's degree in Pharmacy. Her educational background allowed her to foster an interest in anatomical and physiological sciences. Her college project work based on 'The manifestations and causes of sickle cell anemia' formed the stepping stone to a life-long fascination with human pathophysiology.
Source: Read Full Article