Maria Taylor has a variety of duties for ESPN, and on Monday night she was the sideline reporter for the Giants' home opener against the Steelers.
Rookie Night Feels ✨#MNF
A post shared by Maria Taylor (@mariataylor) on
When she made an appearance on the broadcast, one radio host decided to make a crude comment through Twitter. That radio host was 670 The Score's Dan McNeil, based in Chicago. McNeil tweeted out, "NFL sideline reporter or a host for the AVN annual awards presentation?"
AVN stands for Adult Video News, and the AVN awards are often referred to as the "Oscars of porn."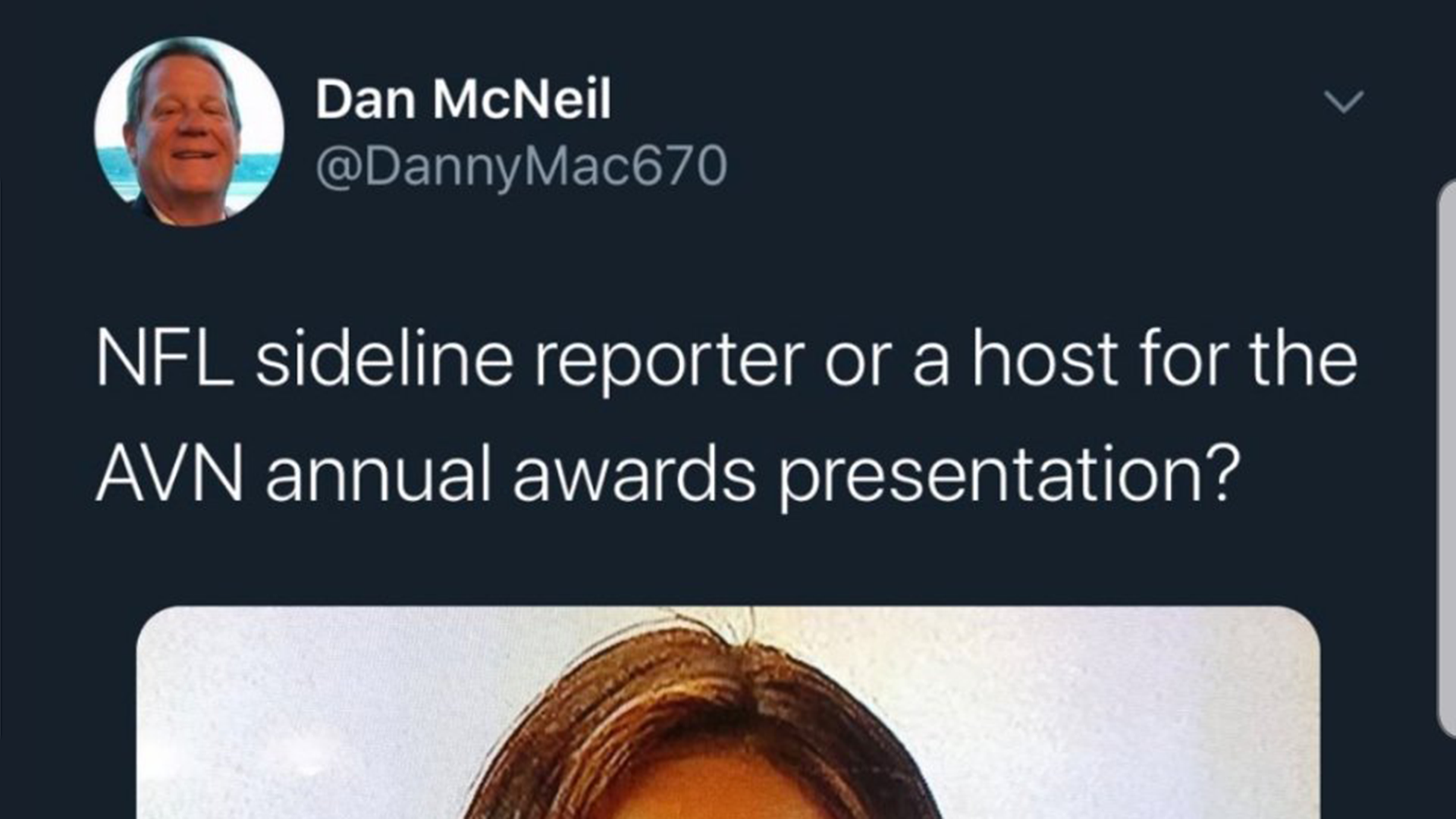 McNeil would later delete his tweet. 
When one Twitter user asked McNeil, "Just wondering why you deleted your tweet you misogynistic f— face," he responded with, "That's a big word for you."
Taylor was made aware of McNeil's tweet and had a simple response to what she labelled as a "sexist" tweet.
Taylor was mostly met with support as others called out McNeil's tweet.
Source: Read Full Article