Who will dictate what happens in the NFL between now and the final whistle of Super Bowl LVII? Here are the executives, coaches and players to keep an eye on.
When thinking about the 22 people who are most likely to leave a mark on the 2022 NFL season, it's tempting to do nothing but list quarterbacks and head coaches. They certainly wield inordinate influence over their teams, and thus over the league. If you want to boil it down further, even the best coaches can't win without a quarterback, so we could just go 1 to 22 on signal-callers.
There is so much more to the NFL than that, though. The business is sprawling, complicated and lucrative. Team owners, for better or worse, have regular spots in the headlines. Some of the biggest offseason transactions this year involved wide receivers. Even the merry-go-round of broadcasters stole a few news cycles in the spring.
Whittling this list down to just 22 people was nearly impossible — it could have been 122 people, and we still wouldn't have gotten close to naming everyone who will have a significant impact on this season. But before the 2022 regular season kicks off, here is our guide to the 22 people — with players making up the biggest group, because that seems only right — we think will most shape the game in the coming months.
THE EXECUTIVES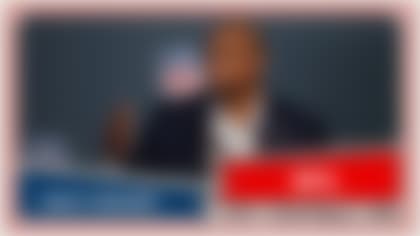 No single person is more involved with — and more critical to — the struggle to fix the NFL's embarrassing deficit of minority coaches than Troy Vincent. He helps prepare candidates before interviews, debriefs them about their interactions with teams afterwards and generally holds the league's feet to the fire on the topic that NFL Commissioner Roger Goodell said recently has consumed more time in the last year than any other. Vincent has done little privately or publicly to conceal his frustration with the results so far — in 2020, he pointedly called the hiring process with NFL coaches "a broken system." With Brian Flores' lawsuit alleging racist hiring practices and racial discrimination during the interview process looming, the pressure will remain on the league, and by extension Vincent, to do much better.
That is largely an issue that only owners themselves can solve when they make hires next January and February. But Vincent, a former player and a potential candidate to succeed Goodell, is central to the multi-pronged efforts to eliminate as many roadblocks as possible and boost the chances of minority candidates over the course of the year, before final decisions are made.
"We have a long way to go," Vincent told me in March, after the NFL put in place a rule requiring every team to add an offensive assistant who is a woman or a member of a minority group. "Incremental progress is progress. We still have to answer the question, why over the last five hiring cycles there's only been four Black head coaches hired. That's a challenge." (Since Vincent spoke, the Buccaneers promoted Todd Bowles, bringing the number of Black head coaches hired in that span to five.)
The other headliner part of Vincent's portfolio is nearly as thorny — he also oversees officiating, which is no small task, considering the ever-evolving replay review system and the nearly constant attention paid to officiating once the games begin.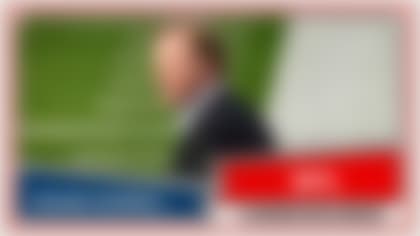 Even if Roger Goodell does nothing else the rest of the year, his decision to sign off on the settlement that led to an 11-game suspension of Browns quarterback Deshaun Watson for violating the NFL's personal-conduct policy has already had outsize impact, for better or worse, on the season. But there are business-side issues that are likely to have significant fallout for the league, and which are of even greater concern to owners.
Dolphins owner Stephen Ross was suspended until mid-October for extensive tampering with Tom Brady and Sean Payton, and at an August meeting, Goodell issued a warning to the rest of ownership to be especially careful not to suggest they would tank games. An NFL investigation is continuing into allegations against Washington Commanders owner Daniel Snyder that he grabbed a former employee under the table during a dinner and then tried to force her into his car, and also that there may have been financial irregularities at the club. There is an investigation into the workplace environment at the Las Vegas Raiders, and there is the lawsuit against the league and several teams spearheaded by Brian Flores alleging racist hiring practices. Also, according to people inside and outside the league familiar with the conversations among owners, there is a bruising behind-the-curtain fight among owners over who pays the $790 million settlement that ended a lawsuit brought by St. Louis interests over the Rams' relocation from that city to Los Angeles, which Goodell must ultimately decide.
Amidst all of that, owners are expected to work out an extension for Goodell that will keep him in place beyond the current 2024 expiration of his contract, according to several owners.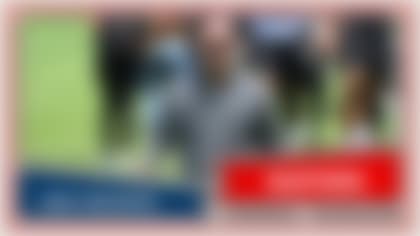 Quarterback Lamar Jackson has set a Week 1 deadline for a contract extension, meaning we should know very soon whether he will play out the final year of his rookie contract in 2022. The Ravens certainly want to get the 2019 MVP, who has no agent and represents himself, signed to a long-term deal, but talks did not begin until June, because, the Ravens said, they did not sense urgency from Jackson.
Thanks to the franchise tag, Jackson surely isn't going anywhere for a long time, no matter what happens next. But GM Eric DeCosta has to manage a delicate and virtually unprecedented situation — negotiating directly with the franchise quarterback — all while figuring out the potential contract parameters in the post-Watson-guaranteed-contract era.
THE COACHES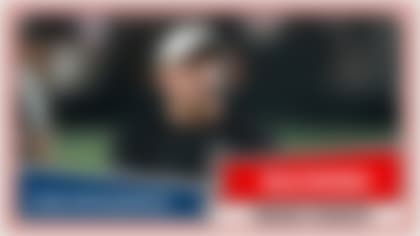 Josh McDaniels waited a dozen years before taking his second head coaching job. The reward for that long wait? Leading a team in what will likely be one of the most competitive divisions in NFL history. His objective is straightforward: to get the best out of quarterback Derek Carr, which is what will be necessary to get ahead of AFC West contemporaries Russell Wilson (Denver), Patrick Mahomes (Kansas City) and Justin Herbert (Los Angeles). McDaniels has good material to work with. The Raiders showed tremendous mettle last season, going 10-7 and earning a wild-card spot (their first playoff berth since 2016) despite their head coach (Jon Gruden) resigning early in the season following the revelation of racist, homophobic and misogynistic emails and a wide receiver (Henry Ruggs III) being arrested and then released from the team in November after he allegedly drove drunk and caused a fatal car accident. Not to mention, cornerback Damon Arnette — the Raiders' second first-round pick in 2020, after Ruggs — getting released less than a week after Ruggs for brandishing a gun and threatening to kill someone on social media. The addition of Davante Adams gives Carr a familiar partner (they starred together at Fresno State) and the offense a total-package threat, arguably the best receiver in football today. There are questions about whether the offensive line and defense are good enough for Las Vegas to stay with division rivals who look to be playoff ready — although the arrival of Chandler Jones should help in the chase after all those quarterbacks.
As much of a test as 2022 will be for the Raiders, it is also a personal one for McDaniels, who gets a chance to show that he learned from his brief, disastrous tenure as the Broncos' coach in 2009 and 2010 and can forge his own success as more than Bill Belichick's offensive coordinator. The most important thing he has said since landing the gig came in March, when he was asked by reporters about bringing in coaches and players with ties to the Patriots, with whom McDaniels has spent 13 seasons, including the past 10. The implication was clear: Was McDaniels about to repeat the mistake he made in Denver of acting like Belichick, only without Belichick's portfolio?
"We're going to create our own culture, and the culture is going to be determined by the players, the people in the building, the standard that Mr. Davis has set and the accountability that we all have to it," McDaniels said.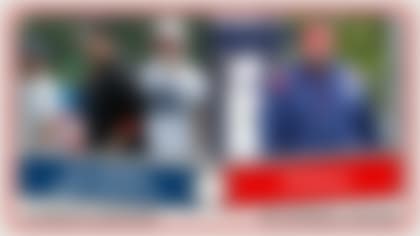 Quarterback Mac Jones exceeded expectations in 2021, leading the Patriots to a wild-card playoff spot as a rookie. It's largely up to Matt Patricia and Joe Judge to shape Jones' continued development. Judge, a former high school quarterback, spent most of his coaching career with defense and special teams, though he did coach wide receivers in 2019, during an earlier stint with the Patriots. He returns after two seasons as the Giants' head coach. Patricia, the former Detroit Lions head coach, made his reputation as a defensive coach in New England, although he also had brief stints on the offensive side.
Neither has called offensive plays before, and the preseason — during which they rotated — provided no clarity on who will ultimately have that job. Both step into Josh McDaniels' enormous shoes with the Patriots having to keep pace with the Bills in the AFC East and with the rest of the turbo-charged AFC — and, by the way, the Patriots appear to be changing their offense, too. The early results have been uneven at best and untenable at worst. The post-Brady era was always going to be a source of curiosity, but Bill Belichick's decision not to hire an experienced offensive specialist to mentor Jones and update the attack has only heightened intrigue around how — or even if — the Patriots can regain their supremacy. Belichick has more than earned the benefit of the doubt; it falls to Judge and Patricia to prove their boss was right again.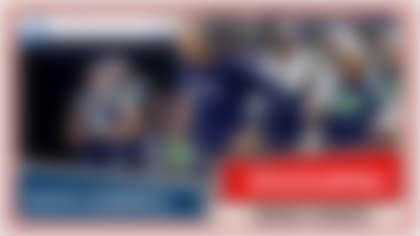 With Russell Wilson and Bobby Wagner gone, Pete Carroll, who is nearly 71, is starting over (he shuns the word "rebuild"). His Super Bowl teams of 2013 and '14 are a distant memory, there is precious little veteran leadership on the roster, and he oversaw a quarterback competition between … Drew Lock and Geno Smith? With the other three NFC West teams fresh off playoff seasons — the 49ers coming off a conference championship game appearance and the Rams having just won the Lombardi Trophy — Carroll faces his biggest test since he first arrived in Seattle in 2010.
Carroll is as full of energy as ever, but the real question is whether he has found his quarterback (Smith, for now) or if he will position the Seahawks to get one in 2023 — and how much longer Carroll will be around to coach him.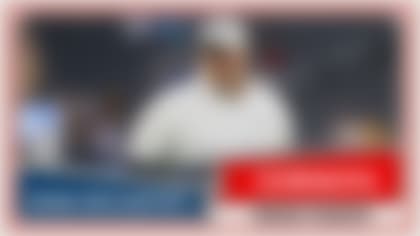 Mike McCarthy's team can't simply dominate the NFC East in 2022, as it did in 2021. It can't just host a playoff game. It has to win playoff games, plural. The way the 2021 season ended, with a clock management meltdown in a one-and-done postseason appearance, merely cast a harsher spotlight on just how long the Cowboys — and owner Jerry Jones — have gone between championships (it's been since the 1995 season). With defensive coordinator Dan Quinn in the building and ex-Saints coach Sean Payton on the outside looking in, Jones would have plenty of attractive options should he want to make a change, despite the strong support he has given McCarthy this summer. McCarthy's job didn't get any easier with personnel losses like receiver Amari Cooper (traded to Cleveland) and pass rusher Randy Gregory (signed by Denver), but the only way he can quiet the speculation about his own future is to guide the Cowboys on a run.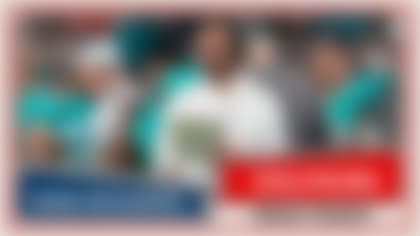 The most intriguing hire of this coaching cycle — The glasses! The sense of humor! The running game specialty! — takes over one of the most intriguing teams. Mike McDaniel boasts creativity in the running game and with run-play options, and he has plenty of talent to work with, most notably a host of explosive playmakers headlined by Tyreek Hill (who could be one of the 22 on this list on his own) and a raft of running backs. Most critically, McDaniel seems to believe fully in quarterback Tua Tagovailoa. If he can get even modest improvement from the third-year pro, McDaniel's offense should give opposing defenses fits, and McDaniel could be in the playoffs in his rookie season.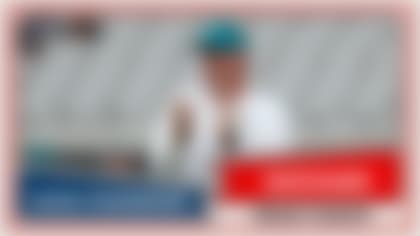 Doug Pederson is much more than a head coach or quarterback whisperer in Jacksonville. He is a therapist. "I do believe there has to be some kind of healing with the situation and everything that transpired last year, because it's just there's a lack of trust that was broken, I think," Pederson said before the Jaguars held their rookie minicamp in the spring.
Yes, Pederson is there in large part because of his reputation for developing young quarterbacks. Trevor Lawrence got a full dose of dysfunction under Urban Meyer as a rookie, but Lawrence improved his downfield passing over the final six games of 2021, and a batch of new targets like Christian Kirk, Zay Jones and Evan Engram should help him make a jump, particularly with Pederson providing encouragement and knowledgeable coaching — things that were in short supply last season. As much as anything he will do on the field, Pederson has to teach the Jaguars what it takes to be successful in the NFL and get them to trust that he can help them get there.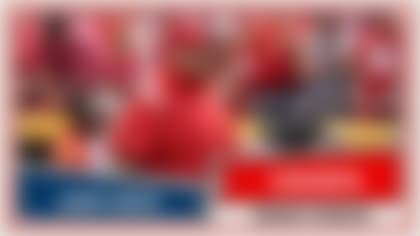 It seems obvious that the coach whose team has hosted the last four AFC Championship Games would have sway over the next season. But this will be an unusually intriguing year for the Chiefs, because we get to see an offensive reset following the departure of receiver Tyreek Hill. The Chiefs relied on Hill and Travis Kelce last season (almost 50 percent of all completions by Kansas City quarterbacks went to them last year). The revised roster (enter JuJu Smith-Schuster, Marquez Valdes-Scantling and second-round pick Skyy Moore) suggests a more well-rounded attack. In a development that should make for must-see games, Andy Reid has already signaled that he may be able to dust off parts of his voluminous playbook that had been mothballed in recent years.
THE PLAYERS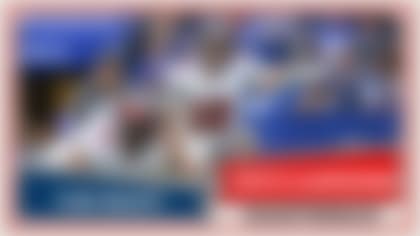 Tom Brady's decision to unretire in March was an earthquake in the NFC landscape. As mentioned above, Dolphins owner Stephen Ross' ardor for Brady led him to flagrantly tamper with the quarterback when he was with the Patriots and the Buccaneers — getting Ross suspended and costing his team a first-round draft pick, a huge blow if Miami wants to draft a quarterback next spring. So, it's no exaggeration to say that Brady has already directly shaped the fortunes of at least two teams. His mega contract to join Fox Sports as soon as he retires upended the media landscape, too. He is at such an exalted level that his extended, mid-training camp leave of absence was, according to the team, pre-approved.
Todd Bowles knows better than anyone how influential Brady is. The Bucs coach has said he will not try to get as involved with the offense as he did during his Jets tenure, in large part because offensive coordinator Byron Leftwich and Brady have a good thing going.
"He doesn't want to mess up a good thing," GM Jason Licht said of Bowles.
Indeed. At 45, Brady has reached the playing age he initially set as a career goal. Every season might be Brady's last now — and this season will likely serve as a weekly retirement watch. In the meantime, Brady is still playing at an MVP level. Last season, he led the league in completions (485), passing yards (5,316) — both career highs for Brady — and touchdown passes (43). He still gets annoyed by sloppy offensive practices and still leads a top-tier Super Bowl contender. He will operate with a rebuilt interior offensive line, but if this is really it for the greatest quarterback in history, Brady is certainly not fading quietly into retirement.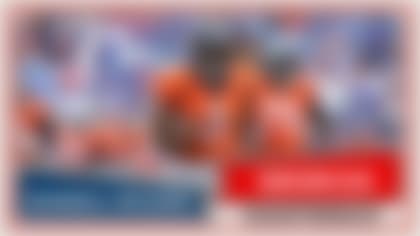 As much as Tom Brady's retirement decision reshaped the NFC, Russell Wilson's trade to the Broncos transformed the AFC West, the entire conference and perhaps the Super Bowl picture. Denver was a playoff roster in need of a quarterback; Wilson was a Super Bowl-winning quarterback in need of a better roster. Their marriage makes the Broncos a legitimate threat to upend the Chiefs' six-year reign over the division, and it makes the West perhaps the most competitive division in the history of the NFL.
If Nathaniel Hackett finally lets Russ cook, we might get deep shots to the Broncos' army of talented receivers and the kind of season we have always envisioned from Wilson. In each of his 10 NFL campaigns, Wilson has thrown at least 20 touchdown passes, while his teams have won at least 10 games eight times. If Wilson performs the way he should, he could be poised to win his first league MVP and mimic Peyton Manning's Super Bowl triumph in a second act with the Broncos.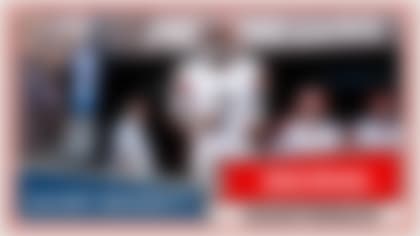 With Deshaun Watson suspended for the first 11 games, Jacoby Brissett takes over for a team that, if Watson were in line to start for the entire season, would have very real Super Bowl aspirations — a not-unfamiliar scenario for the player who had to step in on short notice when Andrew Luck abruptly retired. Nobody can expect Brissett to be Watson for the long term (although Watson looked very rusty in his only preseason appearance), but the veteran core of the team is very good, so Brissett's job is to keep the offense on the tracks.
Brissett started five games in Miami last season, winning two of them while completing 63 percent of his passes. If Nick Chubb and Kareem Hunt can stay healthy (and the Browns don't trade Hunt, as he requested last month) and the defense remains among the league's best, Brissett probably doesn't need to be too much better than that for Cleveland to at least be in the playoff mix when Watson returns.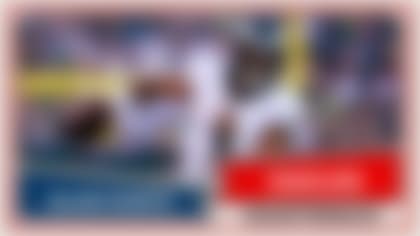 What a strange situation for Jalen Hurts: He led Philadelphia to the playoffs last year, the Eagles have upgraded the roster quite a bit since (A.J. Brown figures to be Hurts' new BFF) … and yet, the feeling is, Hurts still could be playing for his job this season, because the Eagles are well-positioned with draft picks if they covet a quarterback in next year's class.
Hurts played well last season (16:9 touchdown-to-interception ratio, along with 784 yards and 10 scores on the ground) until the non-competitive playoff loss at Tampa Bay; he only needs to improve incrementally for the Eagles to make progress in 2022. What counts as progress? Winning the NFC East and a playoff game.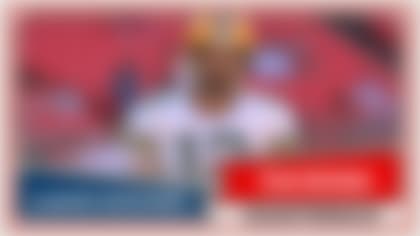 Aaron Rodgers, the two-time reigning MVP, is rightfully the highest-paid player in the league. But this past January's playoff loss to San Francisco, a home defeat in which Green Bay's offense was largely stifled, will continue to linger until the Packers go much, much deeper into the postseason. Rodgers will have to navigate the season without Davante Adams (note: Rodgers is 7-0 with 19 passing touchdowns in his last seven starts without Adams), but this might be the most complete Packers team since Matt LaFleur arrived.
The margin for error is razor thin for Rodgers and the Packers: win the Super Bowl or disaster. Rodgers will turn 39 this season. The window for his elusive second championship won't stay open forever.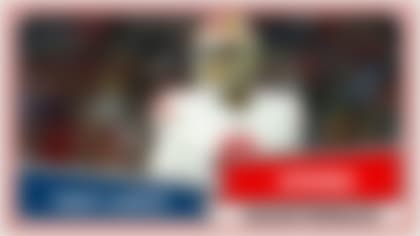 Kyle Shanahan probably has the trickier job of managing the dynamics of his quarterback situation, but the glare of the spotlight is going to be blasting on Trey Lance. With Jimmy Garoppolo effectively ghosted and then re-embraced as a very high-profile insurance policy, the team that was supposed to be Lance's very well could be back up for grabs. Lance's arm fitness was the subject of offseason questions and, with Garoppolo's return casting doubt on just how great the team's belief in Lance is, we are about to learn a lot about the 22-year-old's mental toughness, too.
This was supposed to be a coronation for the third overall pick in the 2021 NFL Draft; now it is a test. Lance's readiness to be better than Garoppolo (who got the 49ers to the NFC Championship Game last season) will determine if he can hold on to the job, whether San Francisco can make another deep playoff run, and whether Shanahan and GM John Lynch made the correct bet at the game's most important position.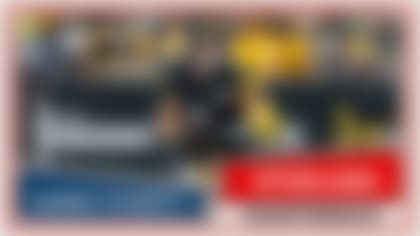 For the first time in 18 years, Pittsburgh has a question mark at the quarterback position. Eventually, Kenny Pickett will almost certainly be the answer, even though Mitch Trubisky appears poised to open the season as the starter. That means there will be unusual scrutiny on the former Pitt Panther, especially after he looked the part in his first preseason.
Pickett was the only quarterback selected in the first round of what was considered a weak QB draft, chosen 20th overall, and he will eventually take over a team that made it to the playoffs last season despite Ben Roethlisberger literally limping toward retirement. Pickett can move, he has good accuracy and he threw 42 touchdown passes in 2021. The concern about him has been related to ball security, and much of the focus of his rookie season — no matter how much he plays — is if the Steelers can fix that problem. Pickett was a play for the long term, but his development this season is a key storyline for one of the league's most consistently competitive franchises.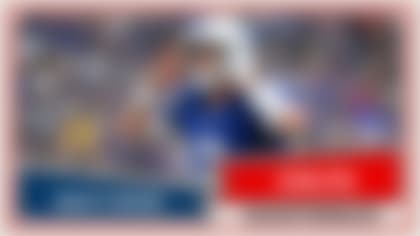 It's not an overstatement to say the Colts still have not recovered from Andrew Luck's stunning retirement just before the start of the 2019 season, and they reached rock bottom at the end of the 2021 regular season, when they were inexplicably manhandled in Jacksonville with a playoff bid on the line.
Even at age 37, Matt Ryan is the best quarterback the Colts have rostered since Luck. He had 20 touchdown passes and a 67 percent completion rate with the Falcons last season, despite having no Julio Jones and an inconsistent rushing attack. Ryan fell just 32 yards shy of hitting 4,000 yards passing for the 11th consecutive season. In Indianapolis, he has better receivers, a much better offensive line and the reigning rushing champ in Jonathan Taylor. There is only one way Ryan will be considered a success in Indy, though: He must take the Colts on a deep postseason run.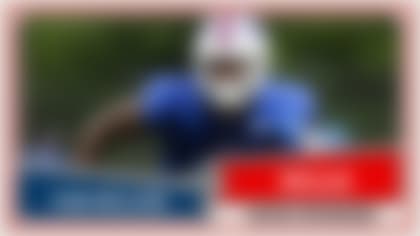 Do you remember Patrick Mahomes quickly firing one pass after another, with Buffalo defenders fractions of seconds too late, to beat the Bills in a Divisional Round classic this past January? That is why Von Miller is now a Buffalo Bill. The Bills see his ability to get to the quarterback — he had four sacks and 22 pressures (per Pro Football Focus) in four postseason games for the Rams last season — as the difference maker that could help them topple the Chiefs for AFC supremacy.
Buffalo fielded the league's top defense last year, so Miller won't have to be on all the time, especially with the Josh Allen-led offense poised to give the Bills plenty of leads this season. Buffalo needs the 33-year-old for a handful of critical plays, in crucial situations — like, for instance, the two sacks he had in Los Angeles' Super Bowl LVI triumph.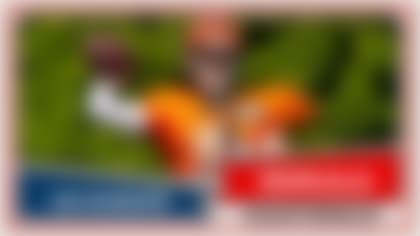 Joe Burrow's appendectomy kept him off the field for much of training camp. He didn't take a single preseason snap. No matter. Burrow is arguably already a top-five quarterback, someone who has transformed the Bengals into a true title contender, someone whose play will shape the AFC playoff field for years to come.
Burrow's impact goes beyond that, though. He is willing, as few other superstar quarterbacks are, to use his platform to address in a serious way difficult and controversial topics: hunger in America during his Heisman Trophy acceptance speech and, this offseason, gun violence and the Supreme Court's decision to overturn Roe v. Wade. In a mostly cautious league, Burrow's outspokenness and big personality have positioned him to be the NFL's next big off-the-field star.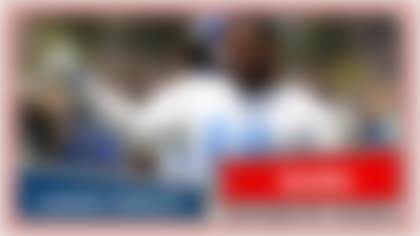 Aaron Donald is simply the best non-quarterback in the league — and this offseason, he deservedly got paid like a quarterback. There is no way to overstate how important Donald, who has already won three Defensive Player of the Year awards, is to the Rams' hopes of repeating as Super Bowl champions. Von Miller, who injected a dose of midseason energy and sacks, is gone to Buffalo. The defense is incorporating a new face in Bobby Wagner. And the Rams face the most difficult strength of schedule in the league.
Donald's ability to harass Josh Allen, Tom Brady, Aaron Rodgers, Kyler Murray, Patrick Mahomes and Justin Herbert will go a long way toward determining if the Rams will be the first back-to-back champion in two decades, especially if Matthew Stafford's elbow issue becomes something more than just an irritation.
Follow Judy Battista on Twitter.
Editors: Ali Bhanpuri, Tom Blair, Gennaro Filice
Illustration by: Dennis Padua
Source: Read Full Article