For British MMA fans, UFC London is a reward. It's a reward for the lost hours of sleep that vanished somewhere in the dim blue glow of television and laptop screens. It's a reward for enduring the bleary-eyed filter that separates those fans from the classics unfolding before them as dawn creeps through the curtains. It's a reward for 12 months of patience in anticipation of MMA's flagship promotion returning to this little island in the North Atlantic Ocean.
For British fighters, UFC London is an opportunity – a platform whose profile swells every year, with the country's brightest prospects clamouring for a spot in front of the thousands in attendance and perhaps on the roster of Dana White's juggernaut.
Above all else, however, UFC London is a celebration. It brings together the most talented combatants and most passionate supporters that British MMA has to offer, uniting them under the domed tent of the O2 Arena in the English capital.
Download the new Independent Premium app
Sharing the full story, not just the headlines
This Saturday, there will be no reward, no opportunity, no celebration.
Coronavirus first stripped the fans from the event, then the British fighters. UFC president White moved the card to the United States, only for Donald Trump's travel ban to eliminate any possibility of Birmingham's headliner Leon Edwards competing.
UFC London was still being presented as UFC London, with co-headliner and former welterweight champion Tyron Woodley seemingly onboard, but it had become so far removed from what (and where) it should have been. The UFC's Apex institute in Las Vegas was considered as a potential location, but that's no place for an event marking the apex of the sport in the UK. Ultimately, the card was postponed indefinitely, along with the company's following two events: UFC Columbus and UFC Portland.
For the health and safety of the fighters and fans, this was the right call. Coronavirus may seem less threatening to the combatants than an incoming calf kick, but preventing the spread of the disease is paramount if the fighting world and world in general are to return to normality any time in the near future.
There is no doubt, however, that there is a devastating effect to the fighters who trained for months and spent thousands of pounds on doing so, only to have the Octagon canvas pulled out from underneath them at the last minute.
The fighters wanted to fight. Not just because it is what they love to do, but because a financial uncertainty hangs over them now that there is no card on which to compete for the foreseeable future.
UFC's rivals Bellator cancelled their Bellator 241 event – slated to take place in Connecticut – last weekend, then compensated fighters, officials and staff. It is unclear if UFC fighters will be as fortunate.
"It's a s*** situation, but uncontrollable also, so it is what it is really," Manchester featherweight Lerone Murphy told The Independent.
"Being a fighter, this is our income, so we're f***ed."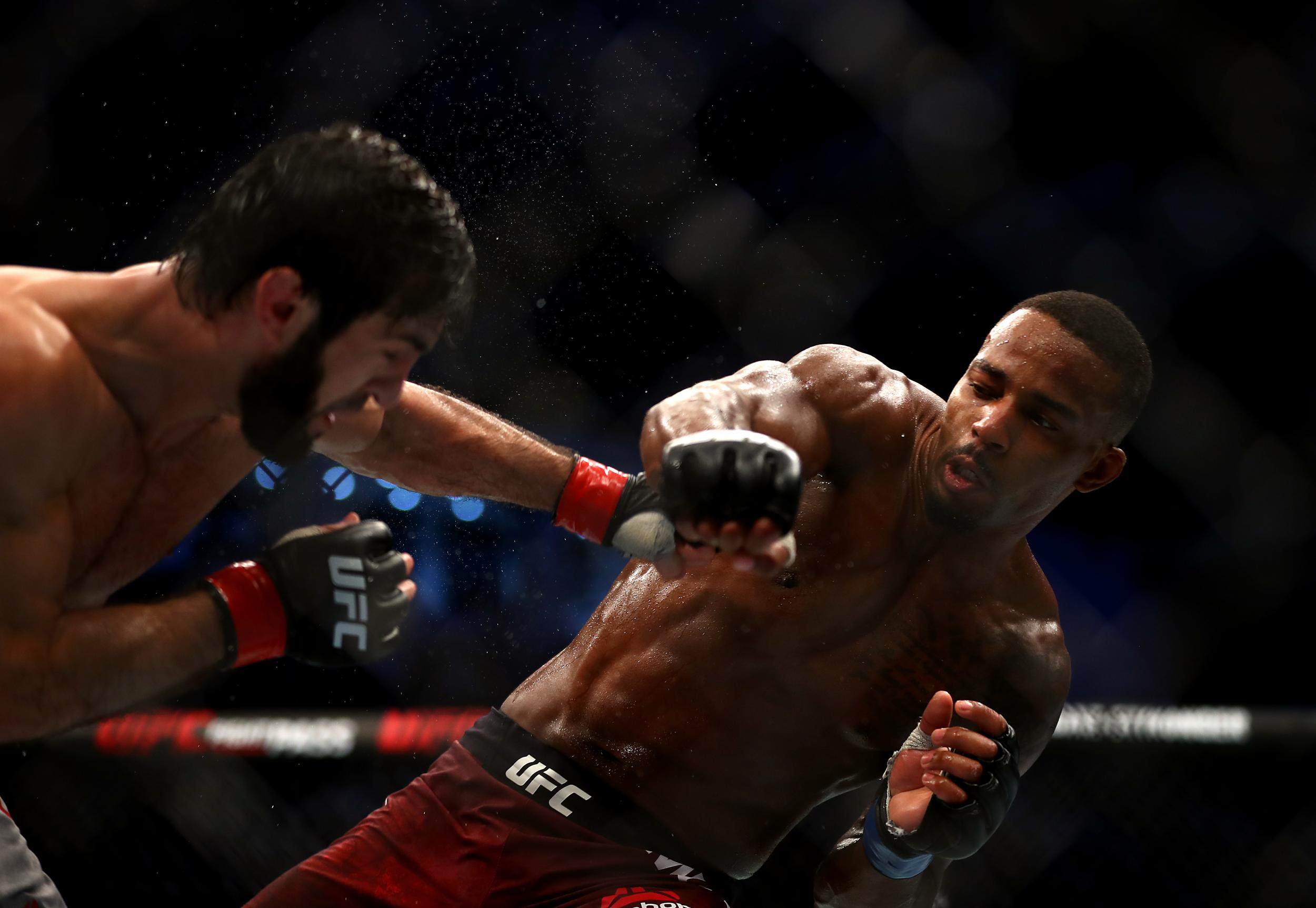 Murphy (8-0-1), who was set to face Mexico's Gabriel Benitez at UFC London, last competed in September on the undercard of Khabib Nurmagomedov's lightweight title defence against Dustin Poirier in Saudi Arabia. There, he fought to a draw against Zubaira Tukhugov, and the 28-year-old was looking forward to competing on home soil next time out, and being part of an ever-growing event.
"I've never fought in front of such a big crowd with home support like that before, so that'd be massive for me," he told The Independent before UFC London's cancellation. "UFC London is getting bigger and bigger and bigger every year. The London card is a massive card in terms of the UFC calendar.
"I'm looking forward to being the home fighter and having all my people there, and performing and getting the win."
That last sentiment is most likely as certain in Murphy's mind as it was before, but must be preserved until UFC London's return – whenever that might be.
Meanwhile, heavyweight Tom Aspinall of Wigan was set to make his UFC debut on the London card this Saturday, taking on Brazil's Raphael Pessoa.
"I'm just gutted," Aspinall (7-2) told The Independent. "But there's not a lot anyone can do."
Aspinall – and others – may not even have the solace of training until good news eventually lands.
"I'm pretty sure they will close the gyms soon," he said.
European promotion Cage Warriors had tied in their own London event with UFC's, set for the night before in the O2 Arena's smaller event space, Indigo.
Many Cage Warriors champions go on to find a spot on UFC's roster, including Conor McGregor and Manchester's Michael Bisping, who both also claimed gold in UFC after making the jump. Cage Warriors lightweight champion Jai Herbert of Wolverhampton vacated his belt to join UFC and make his debut with the promotion in London against Marc Diakiese this weekend, while former Cage Warriors bantamweight titleholder Jack Shore was set for his second bout under the UFC banner.
So, when Cage Warriors started offering British fighters spots on their card this Friday, surely Shore (12-0) had as good a chance as any, being an alumnus. But the Welshman told The Independent such a move was not an option, with his intended opponent for UFC London, Geraldo de Freitas, stuck in his native Brazil.
London middleweight Darren Stewart (11-4) was able to successfully secure a spot on the Cage Warriors card, however, accepting a new opponent on short notice. There was a location change, too, as the promotion announced it had to move the event to Manchester, with no fans allowed to attend. Stewart's manager is also unable to make the trip to see his fighter on the new-look card.
Meanwhile, fellow Londoner Danny Roberts was denied a tantalising welterweight clash against Nicolas Dalby of Denmark at UFC London, but has high hopes for the long-term future of the event.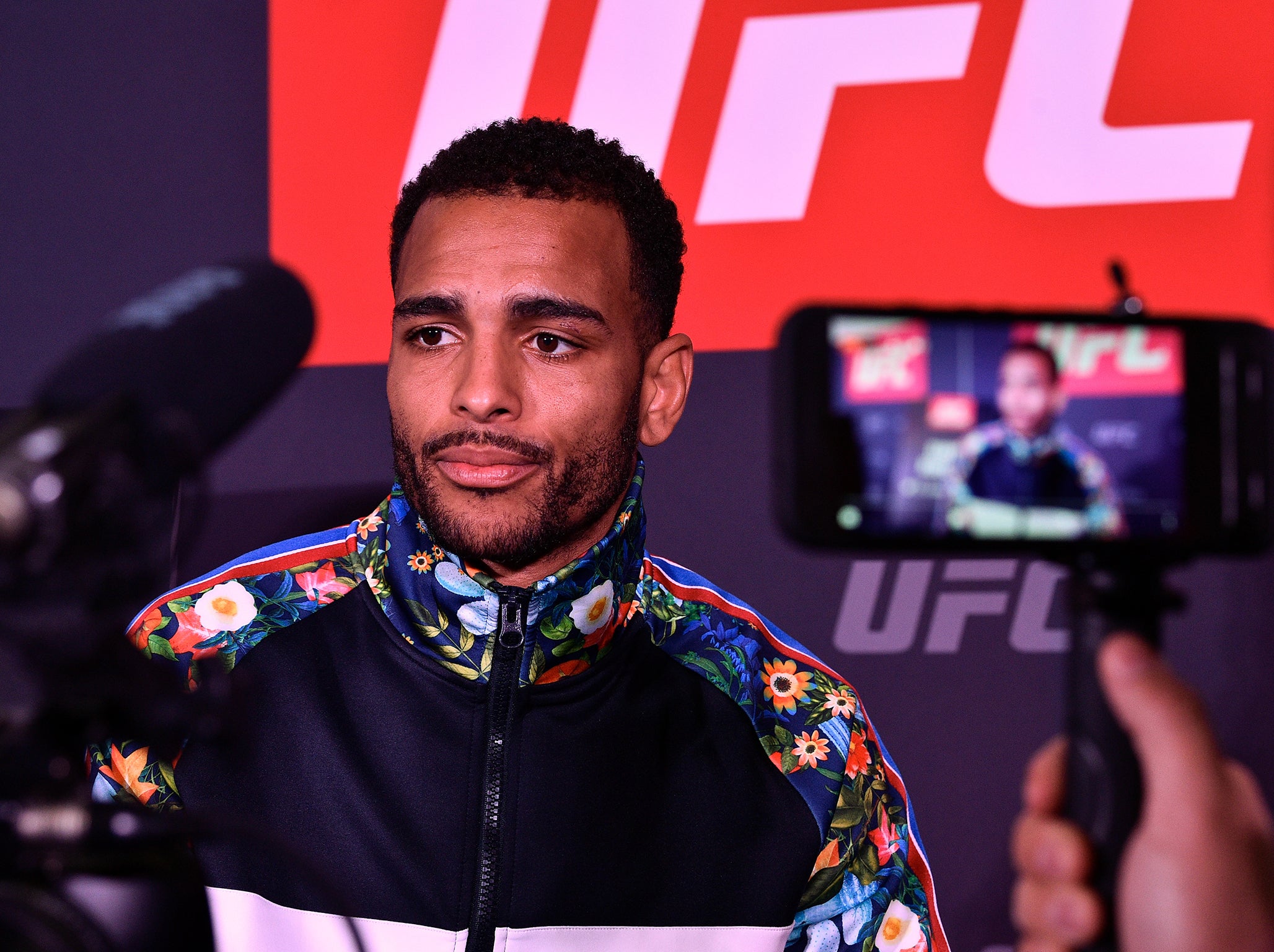 "The UK has a massive wealth of fighters now – more so than we've ever had before – doing great things and representing our country," Roberts (17-5) told The Independent.
"And the way it's promoted here, we have a tight community, but the word is spreading and there's a cultural growth. We even get people making their way across from other parts of Europe to stay the weekend, watch the UFC and do a bit of sightseeing.
"I feel like the UFC could do bigger arenas over here; I'd be interested to see how quickly they could sell out Wembley Stadium, the majority – if not all – of the 90,000 capacity. Because every time I've fought in the O2 Arena, I've seen every seat full. It begs the question, do they need a bigger facility?"
Though the timing is uncertain at the moment, UFC London will be back at the earliest opportunity – to reward fans, to celebrate the UK's presence in the sport, and to give fighters a potentially pivotal platform.
Source: Read Full Article